The A-Club is an organization of Letterwinners, former managers, and coaches at the University of Arizona. We aim to encourage and promote lifelong connections with Arizona teammates, coaches, and staff, while upholding the tradition and heritage of Arizona Athletics and building pride in the "A" that only letterwinners understand. Learn more about the A-Club and staff by visiting About Us.
Ka'Deem Carey is a Football Letterwinner that currently plays for the Calgary Stampeders of the Canadian Football League. He was drafted by the Chicago Bears in the fourth round of the 2014 NFL Draft. See why Ka'Deem is a Wildcat for Life!
November was a packed month for Letterwinners. We started off with Homecoming on November 2. Over 300 Letterwinners came to celebrate with the A-Club Tailgate and the afternoon game vs. Oregon State. We recognized Emeritus Letterwinners (those who played a sport 1969 or before), the 1979 Fiesta Bowl, 1989 Copper Bowl, and 2009 Holiday Bowl Teams, along with all Football Letterwinners on-field. Three individuals received awards for their service and dedication to Arizona Athletics.
Becky Bell
Rocky LaRose Service Award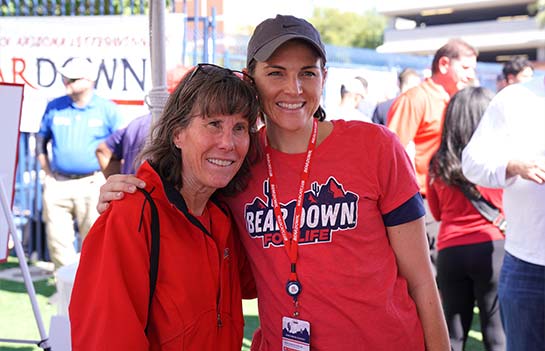 Derek Hall
T. Bruce Huffman Service Award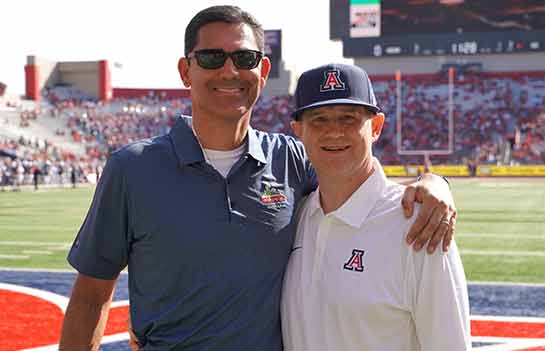 Lisa Watson
Honorary Letterwinner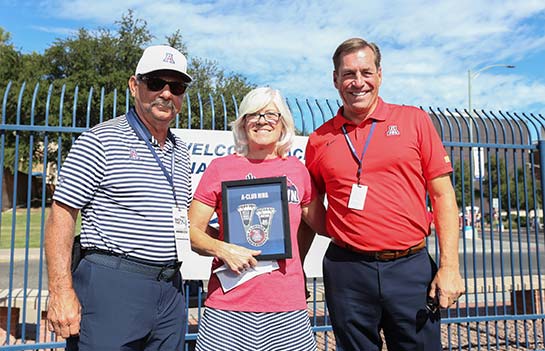 Despite the outcome of the game, Letterwinners were able to connect with old teammates and enjoy their time back at the U of A!
We finished off the Football Season with a game vs. Utah. We were glad to have some Letterwinners back on the sidelines and as Honorary Captains throughout the season. Look below to see this year's Honorary Captains.
Antoine Cason
Arizona vs. NAU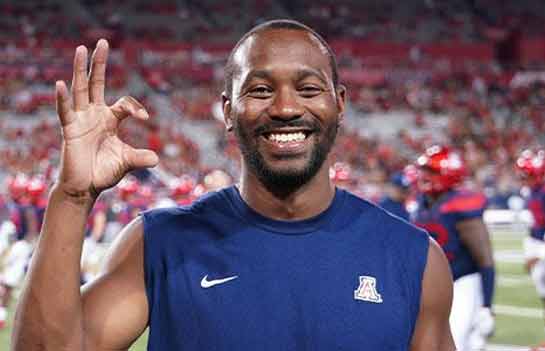 Jared Tevis
Arizona vs. Texas Tech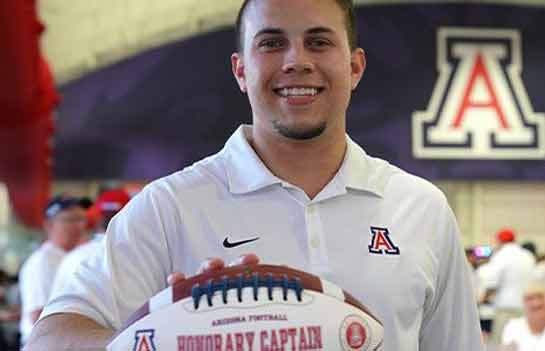 Trevin Wade
Arizona vs. UCLA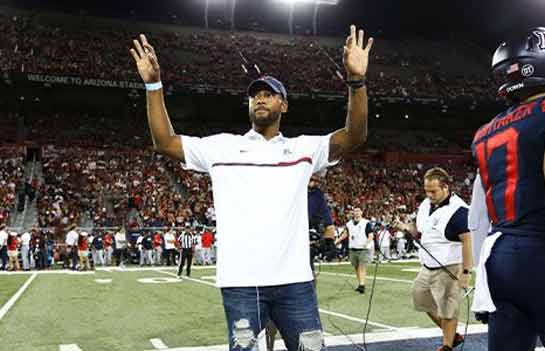 Peter Salter
Arizona vs. Washington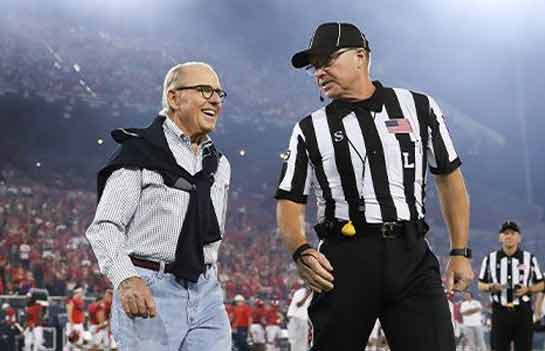 Dennis Northcutt
Arizona vs. Oregon State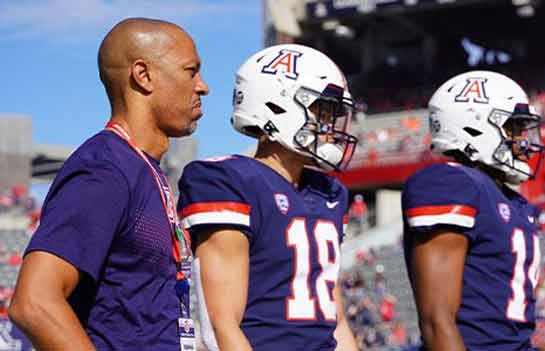 Craig Starkey
Arizona vs. Utah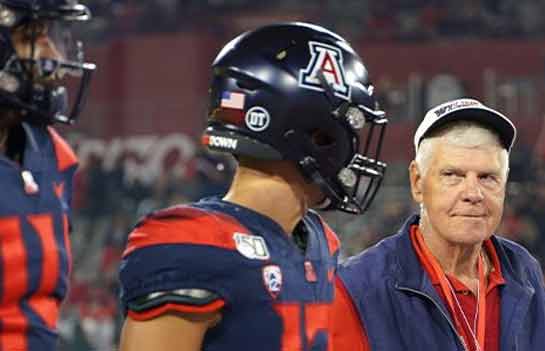 Letterwinners Supporting
Arizona Men's Basketball
---
November continued with the start of the Men's Basketball Season. Here are a few of the Letterwinners who joined us for the games.
Click on each photo to see what these Letterwinners are up to!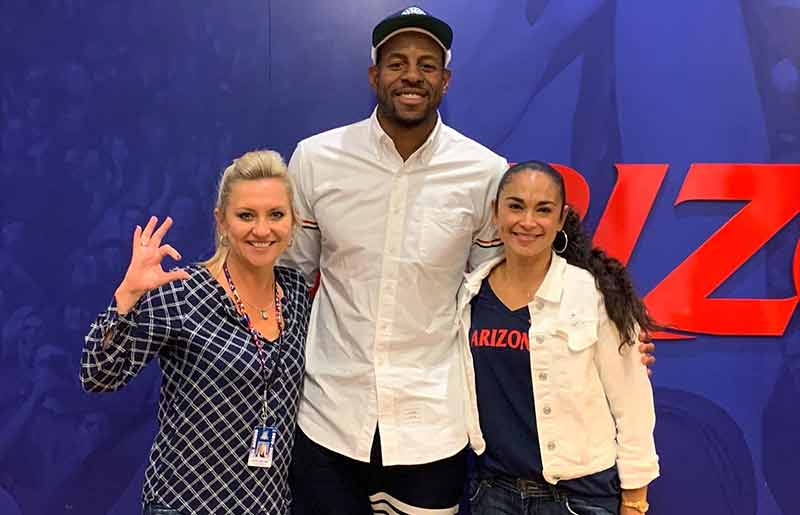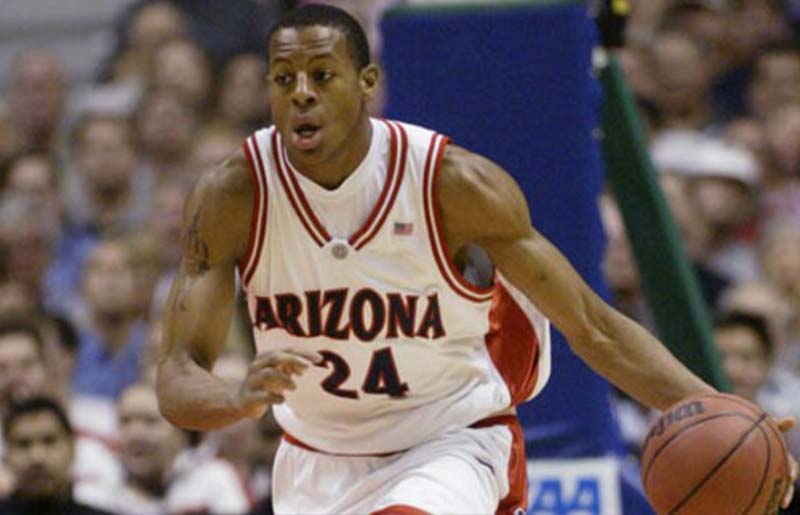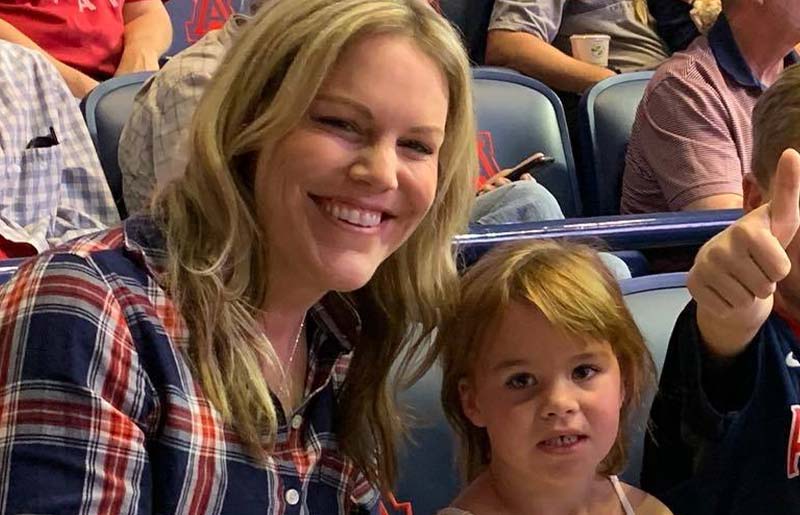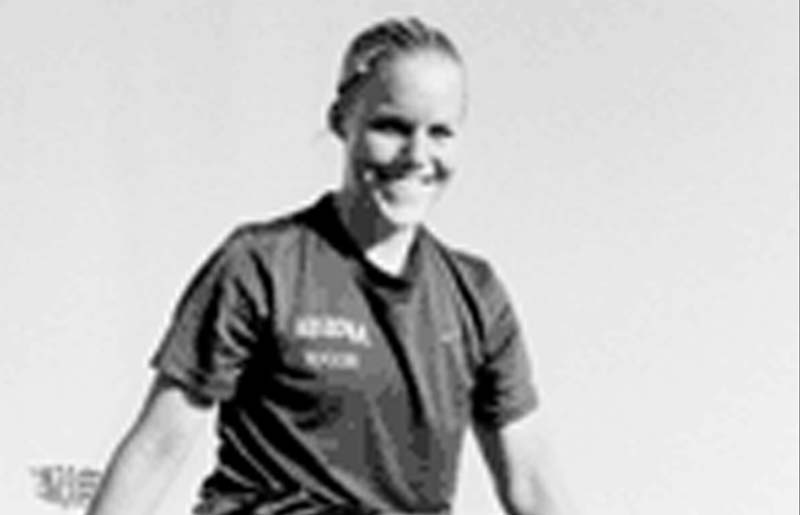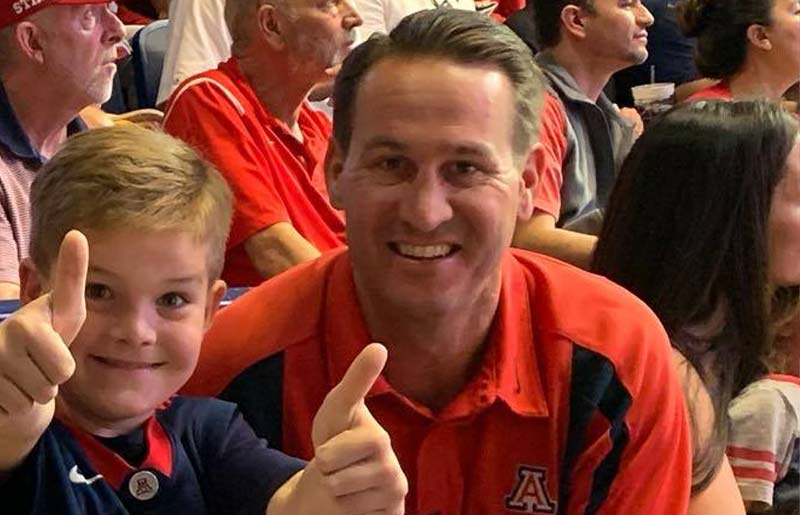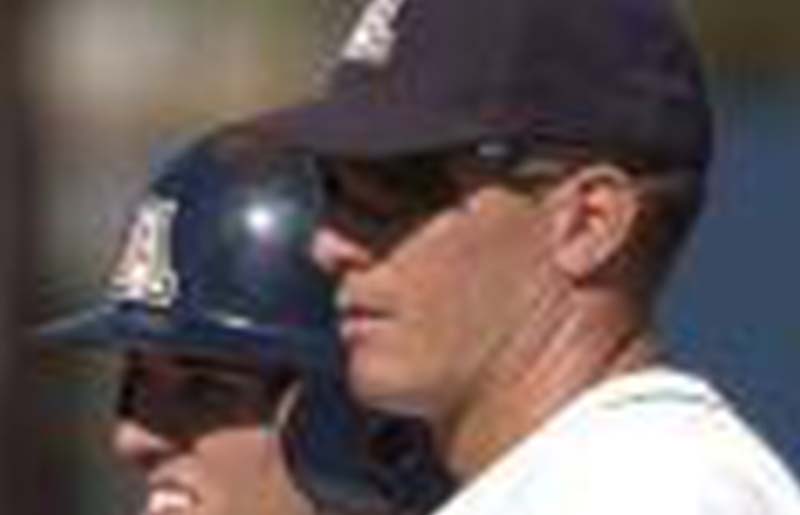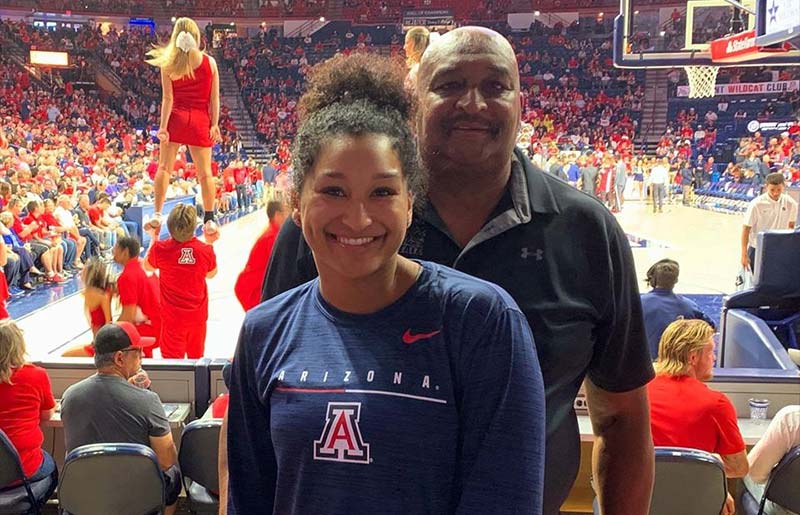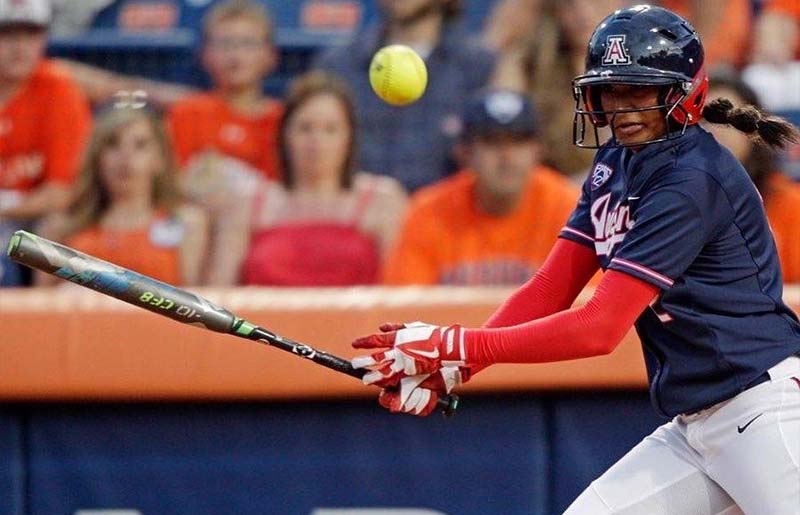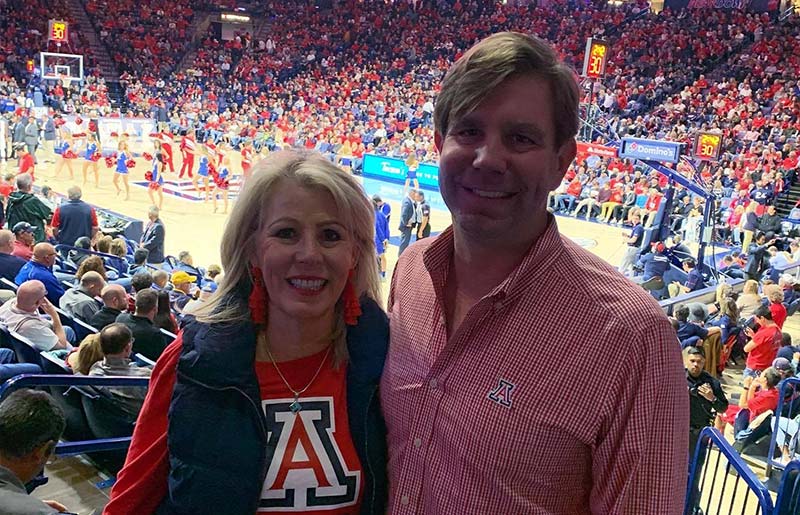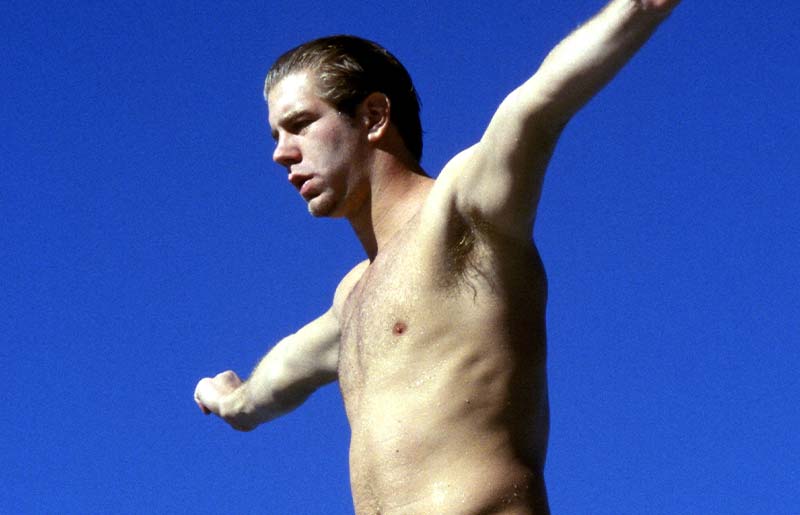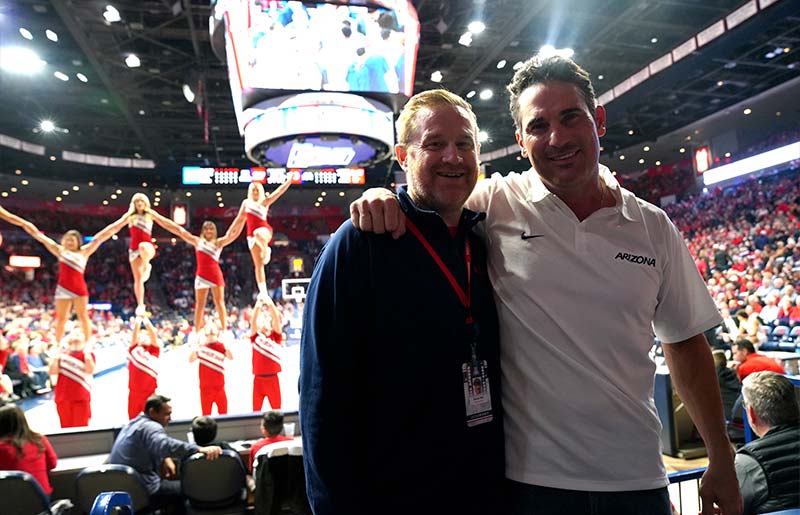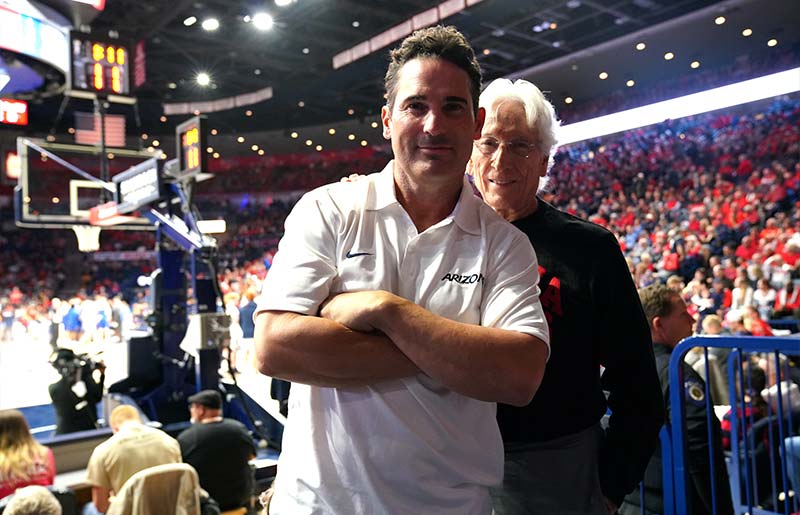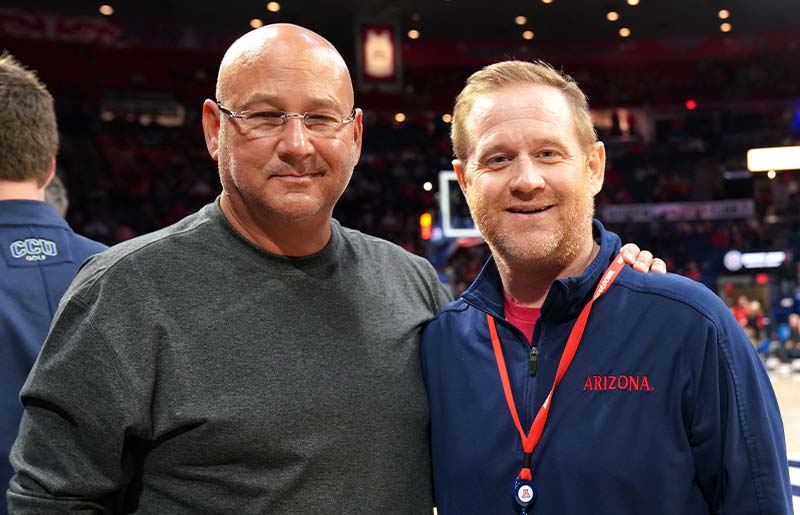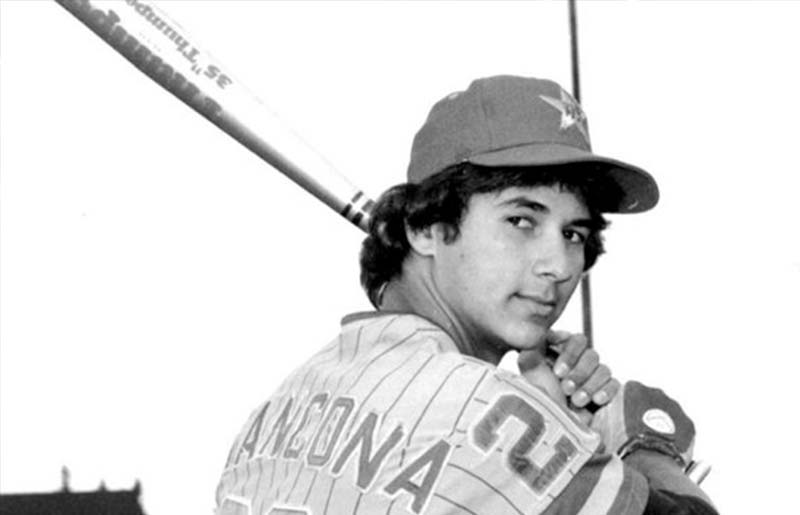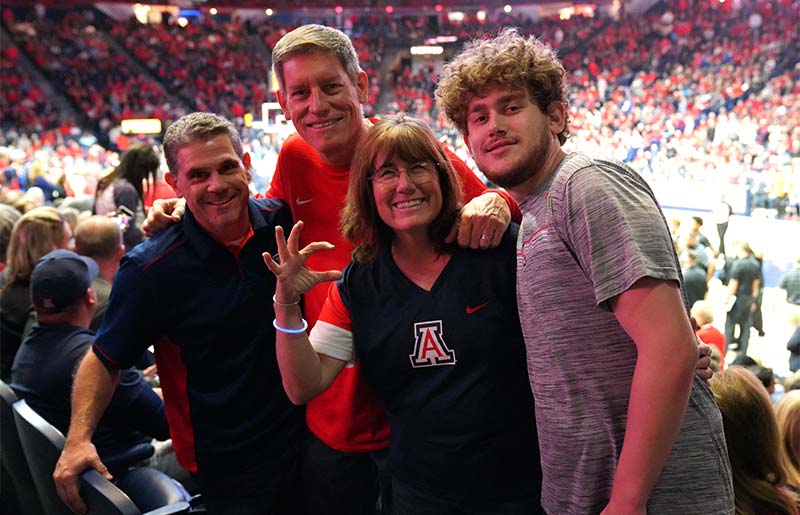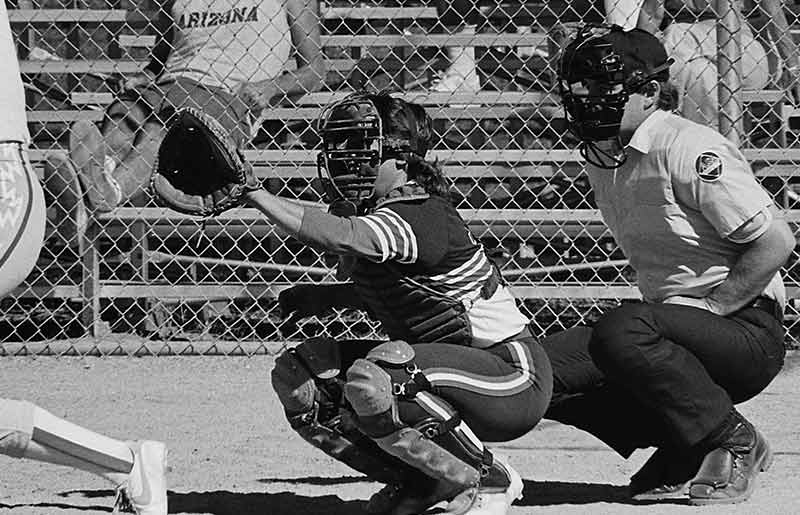 Do you have any photos from when you were a student-athlete or ones of you currently showing your Wildcat spirit? Send them to us on any social media platform or by emailing us at letterwinners@arizona.edu for a chance to be featured!
BASEBALL ALUMNI WEEKEND
Arizona Athletics and the A-Club would like to invite you to the 2020 Baseball Alumni Weekend on Friday, January 24th and Saturday, January 25th. This is a great time to reconnect with fellow Wildcats. Please RSVP no later than Friday, January 10th by 5pm.
Learn More
Arizona Softball vs. Team USA
Football Alumni Weekend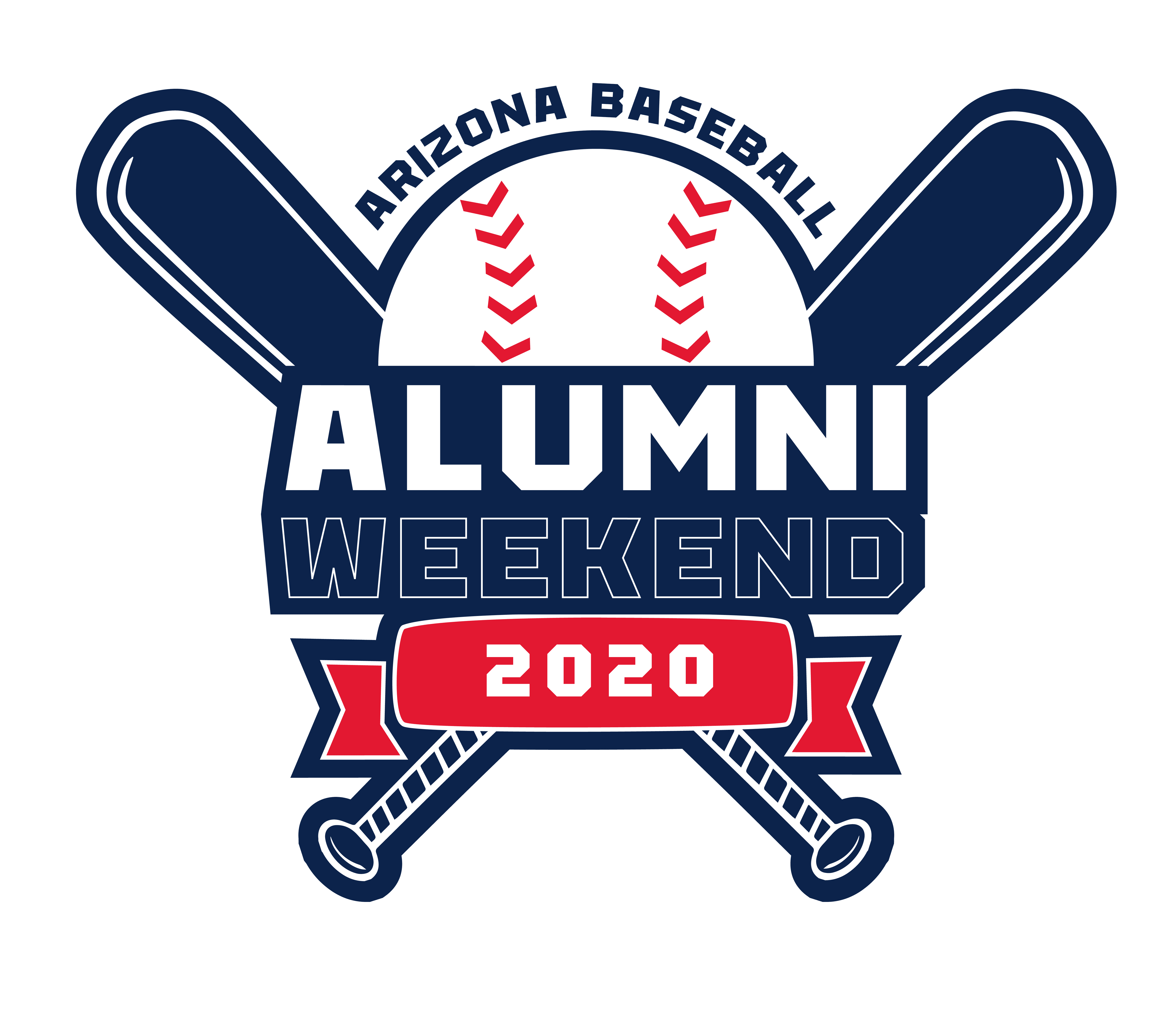 CAREER ADVICE / BEAR DOWN NETWORK
---
Stay connected with your fellow teammates, Letterwinners, and alumni on the new Bear Down Network! Join today and access networking, career development, and an opportunity to mentor current student-athletes!
Take a look below to see some of the great perks that you can access as a member.
Give back to your Wildcat community by mentoring current student-athletes and sharing job opportunities
Expand your Wildcat network through an alumni directory and multiple groups
Share your journey on the network and group feeds
Create your account today at beardownnetwork.com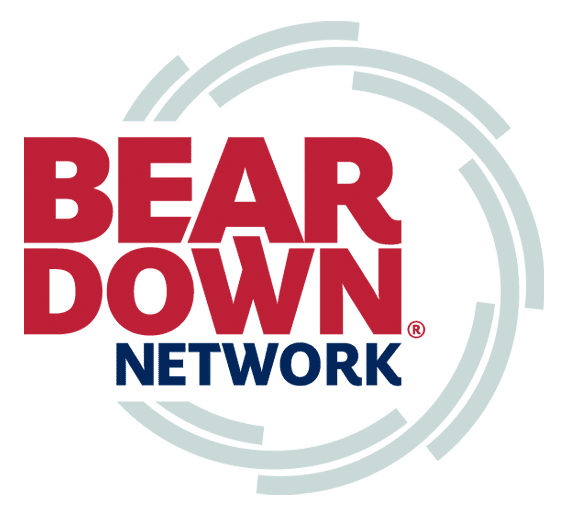 UPDATE YOUR A-CLUB INFO
---
Not receiving our emails about upcoming events or ways to get involved? Make sure to update your information by following the link below