Wildcat Wednesday - A Message from Dave Heeke
---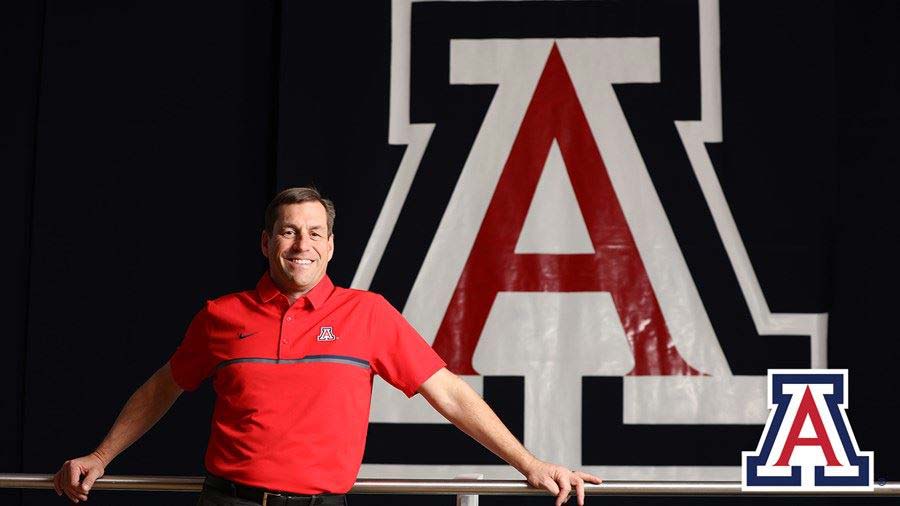 Dear Wildcats,
As we are quickly approaching the end of the semester, our student-athletes continue to shine while facing the unprecedented uncertainty of these trying times. The outstanding young men and women in our athletic programs continue to receive national accolades, represent the Wildcat Way and remain determined in the wake of canceled seasons.
Four members of our men's and women's golf programs earned All-America honors, including Vivian Hou who was named the WGCA's national Freshman of the Year. Sam Thomas of Arizona Women's Basketball penned a fantastic letter to our fans, showcasing the unity and connection between our athletics department and Southern Arizona. Three members of Arizona Football embarked on their professional careers after signing with NFL teams. Finally, we saw all six seniors from Arizona Softball commit to returning for the 2021 season and adding another chapter to their Wildcat journeys.
Student-athletes are the core of what we do at Arizona Athletics, and we all feel a great sense of pride in seeing ambassadors of Arizona embodying the values and characteristics of being a Wildcat. They are compassionate, adaptive and determined. We've seen current and former student-athletes rise to the occasion during this global pandemic, and that is something we all can be proud of.
In case you missed it, here are some of the newest stories and updates from Arizona Athletics:
WEAR THE COLORS - SHARE THE PHOTOS
Thank you for wearing the colors and sharing your Arizona pride! If your photo submission did not make this week's edition of the Wildcat Wednesday, please check our "Wear the Colors" album at facebook.com/ArizonaAthletics on Fridays.
NOTE: Please submit photos for Wildcat Wednesday with an original email to uofaad@arizona.edu using the subject line 'Wildcat Wednesday photo.' Also, please ensure all submissions are clear and properly lit. We also ask that you identify everyone in the photo so we can highlight them accordingly.
Continue being a proud Wildcat by
Staying strong and being safe
Renewing your Wildcat Club membership or Joining Today
Wearing the colors and Bear Down with pride
Bear Down,
Dave Heeke
Vice President and Director of Athletics
Stay connected with your fellow teammates, Letterwinners, and alumni on the new Bear Down Network! Join today and access networking, career development, and an opportunity to provide career advice to current student-athletes!
Adapting to Life Without Athletics
In mid- April letterwinners Richard Jefferson (Men's Basketball), Lovie Jung (Softball), and Anthony Wingate (Football) virtually met with student-athletes to talk about their transition from being a student-athlete to life without athletics. Scroll below to see some of the advice that these successful letterwinners provided to student-athletes.
If you are interested in becoming involved with events like this sign up for Bear Down Network at beardownnetwork.com and join the A-Club group at https://bit.ly/BDN_AClub
FIRST RESPONDER SPOTLIGHTS
Leslie (Wolfe) Brown
Softball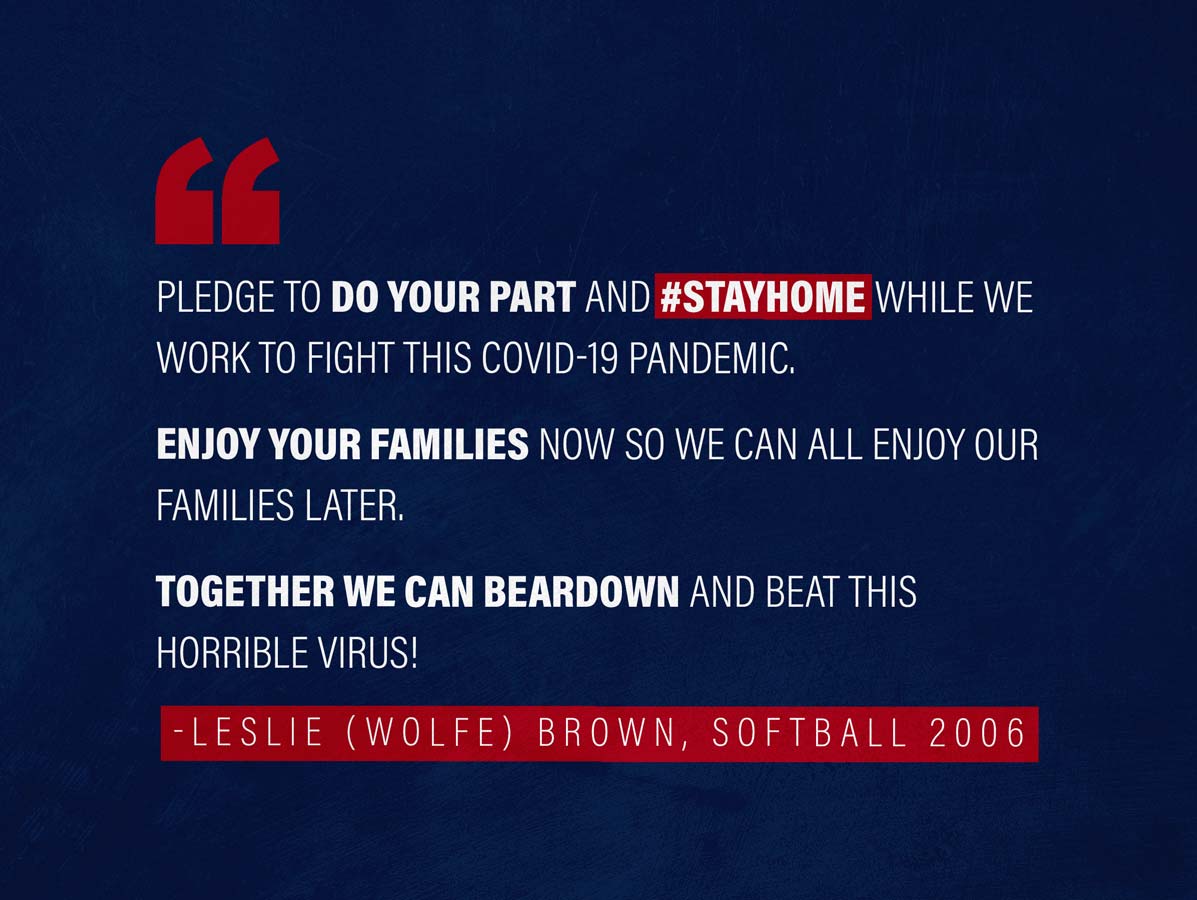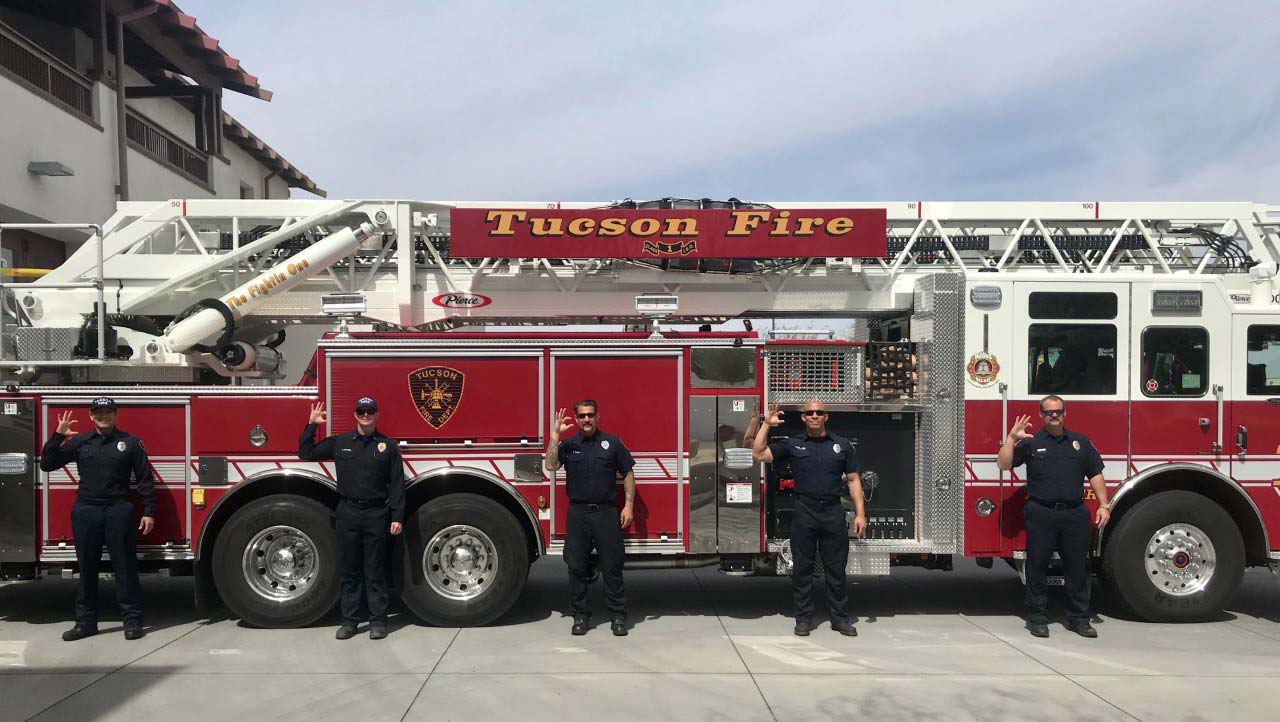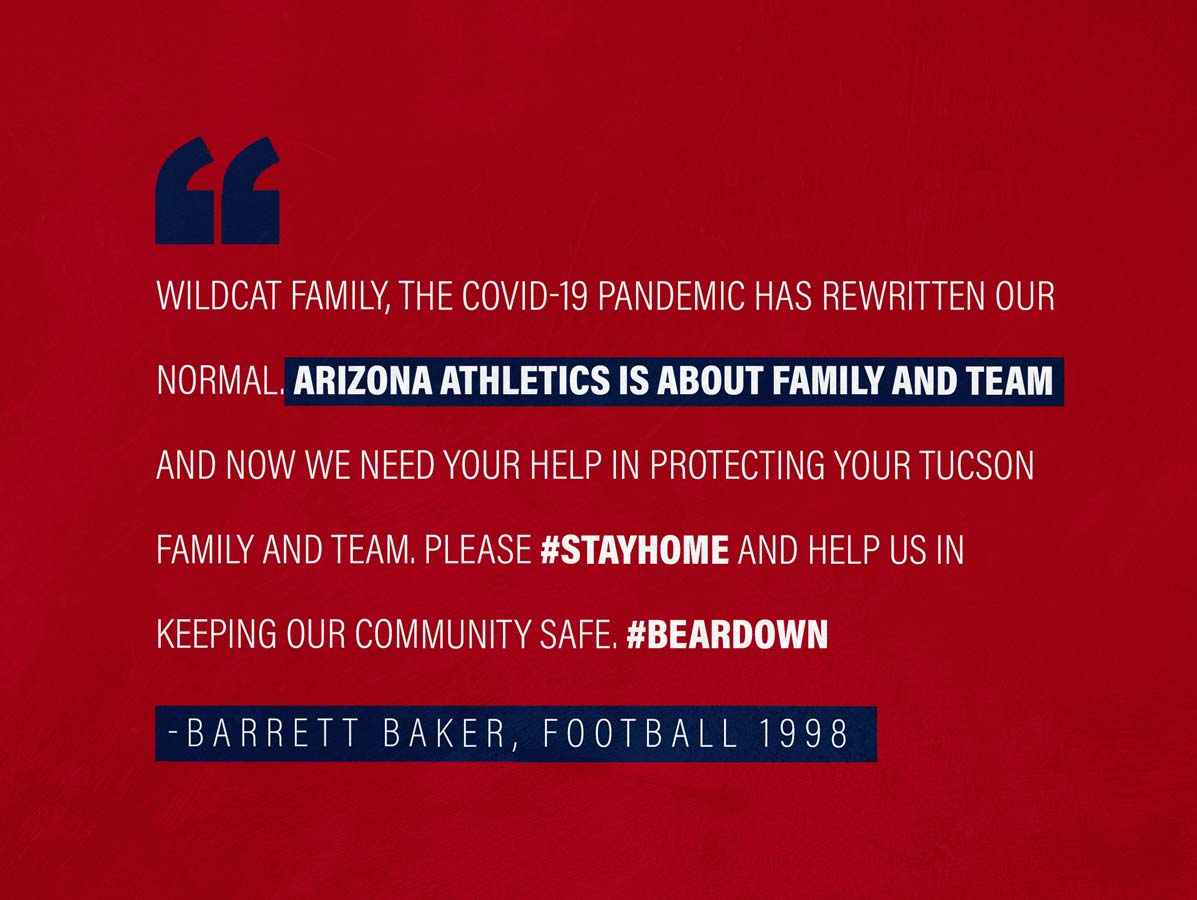 Autumn Champion-Schur
Softball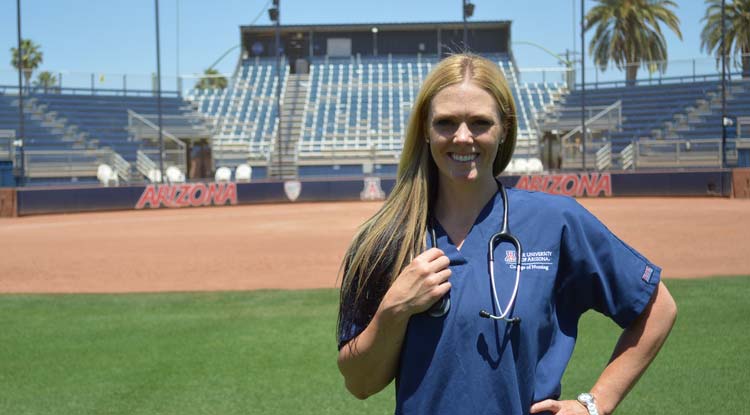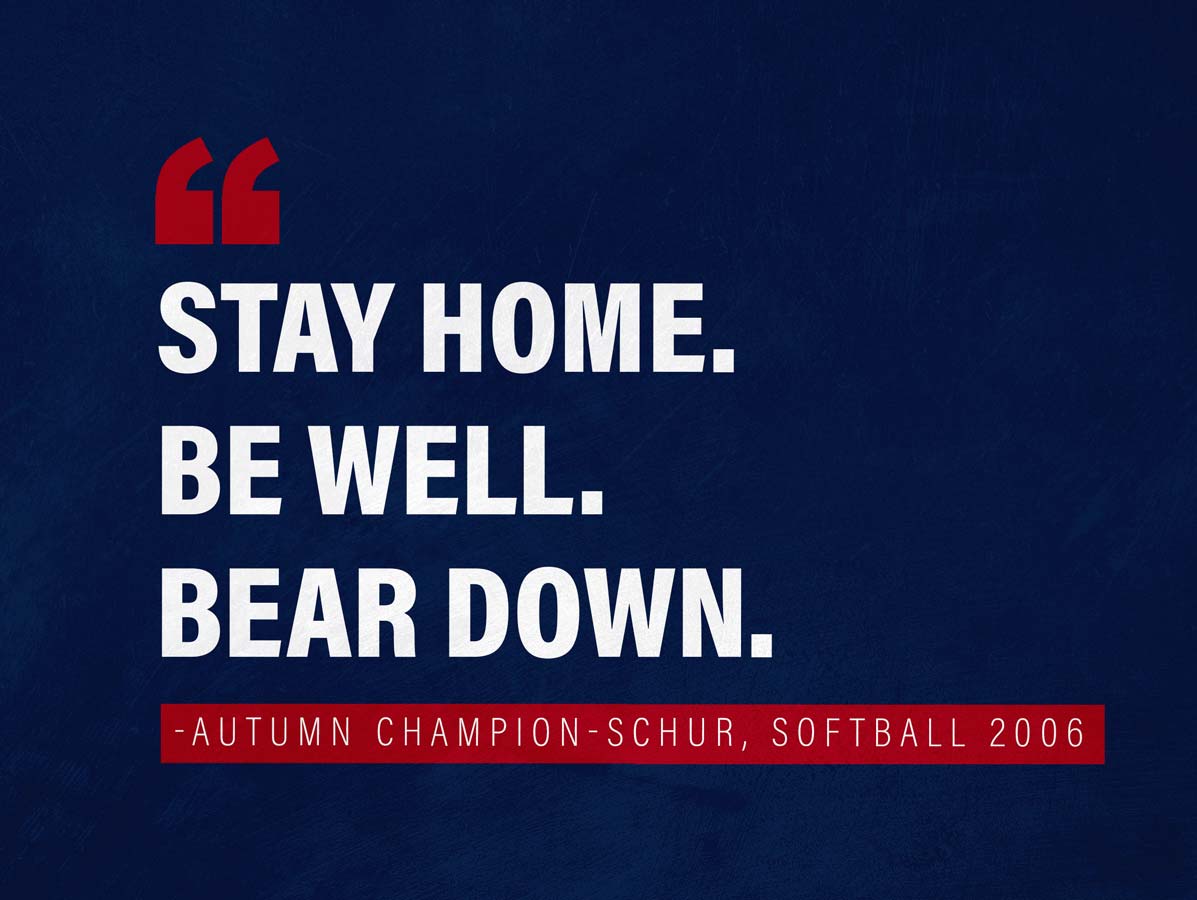 Josh Staley
Soccer
Jamie (Krohn) Staley
Swim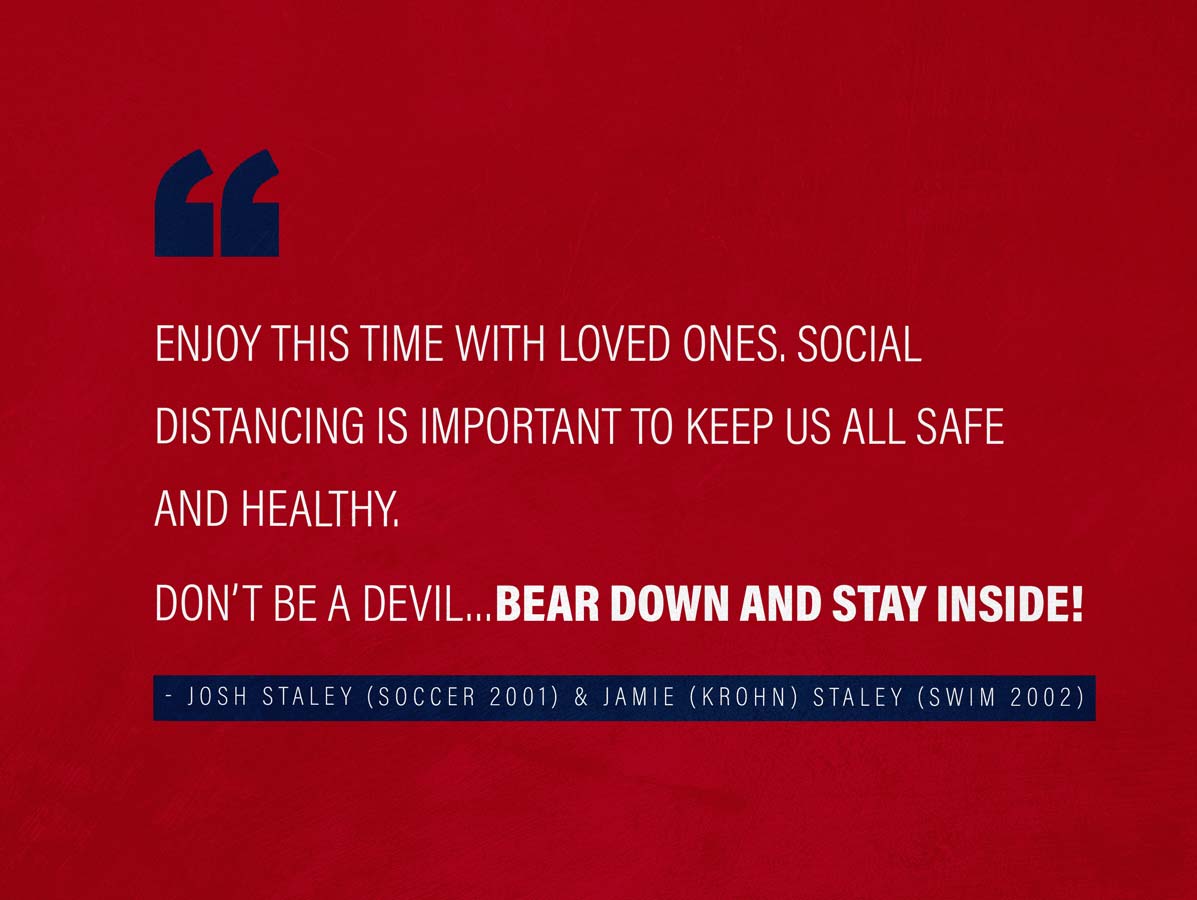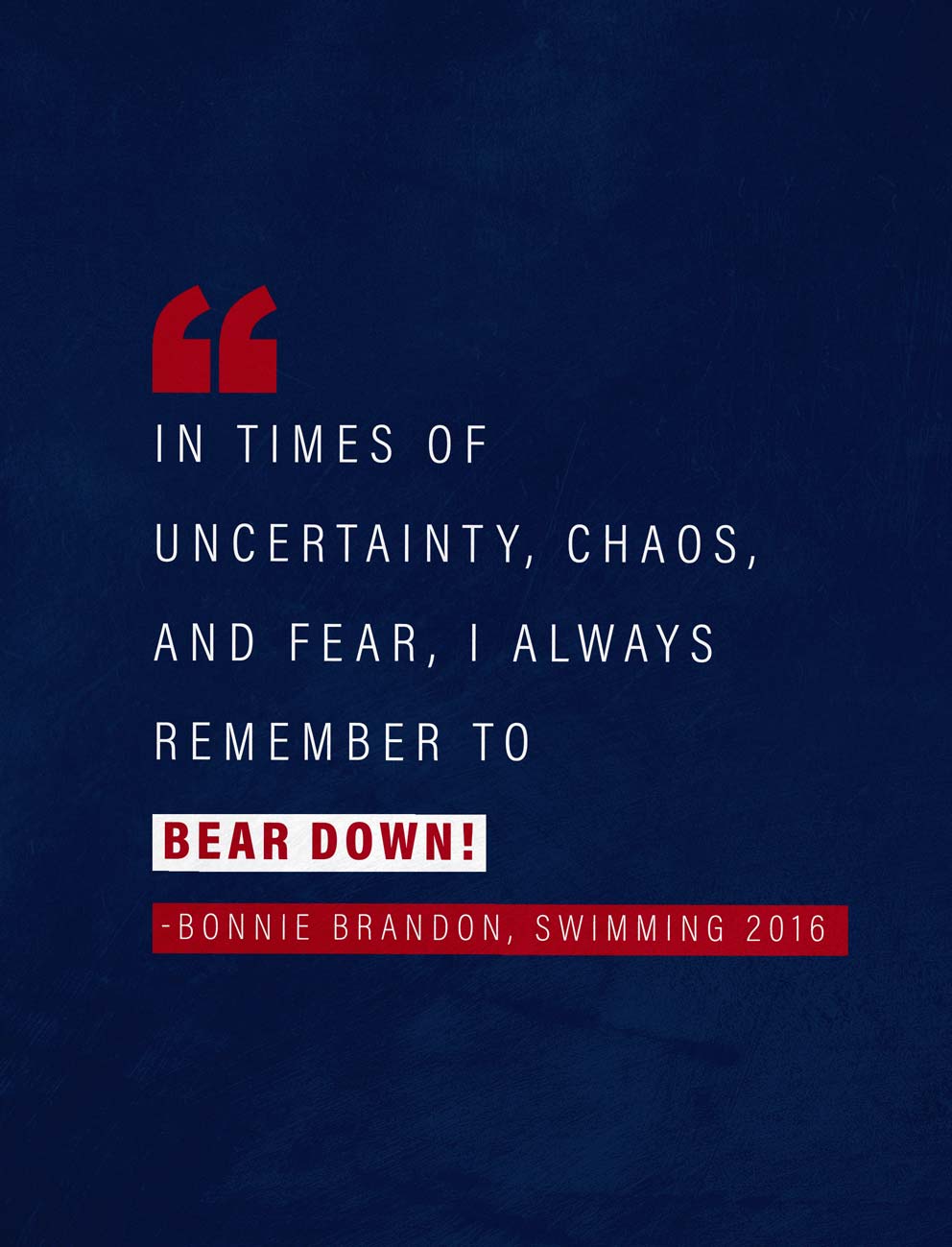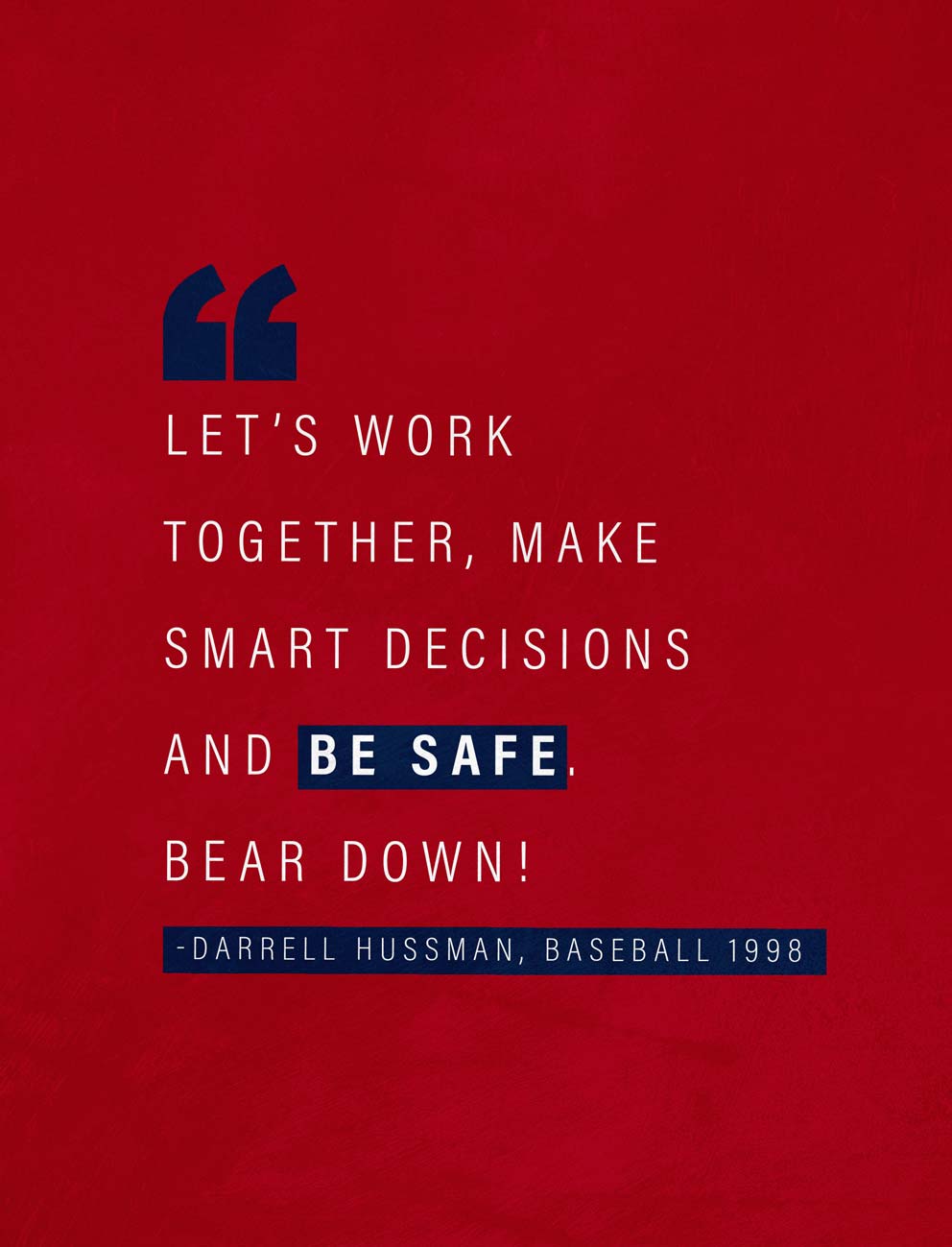 Ryan Nussbaum
Baseball Student Manager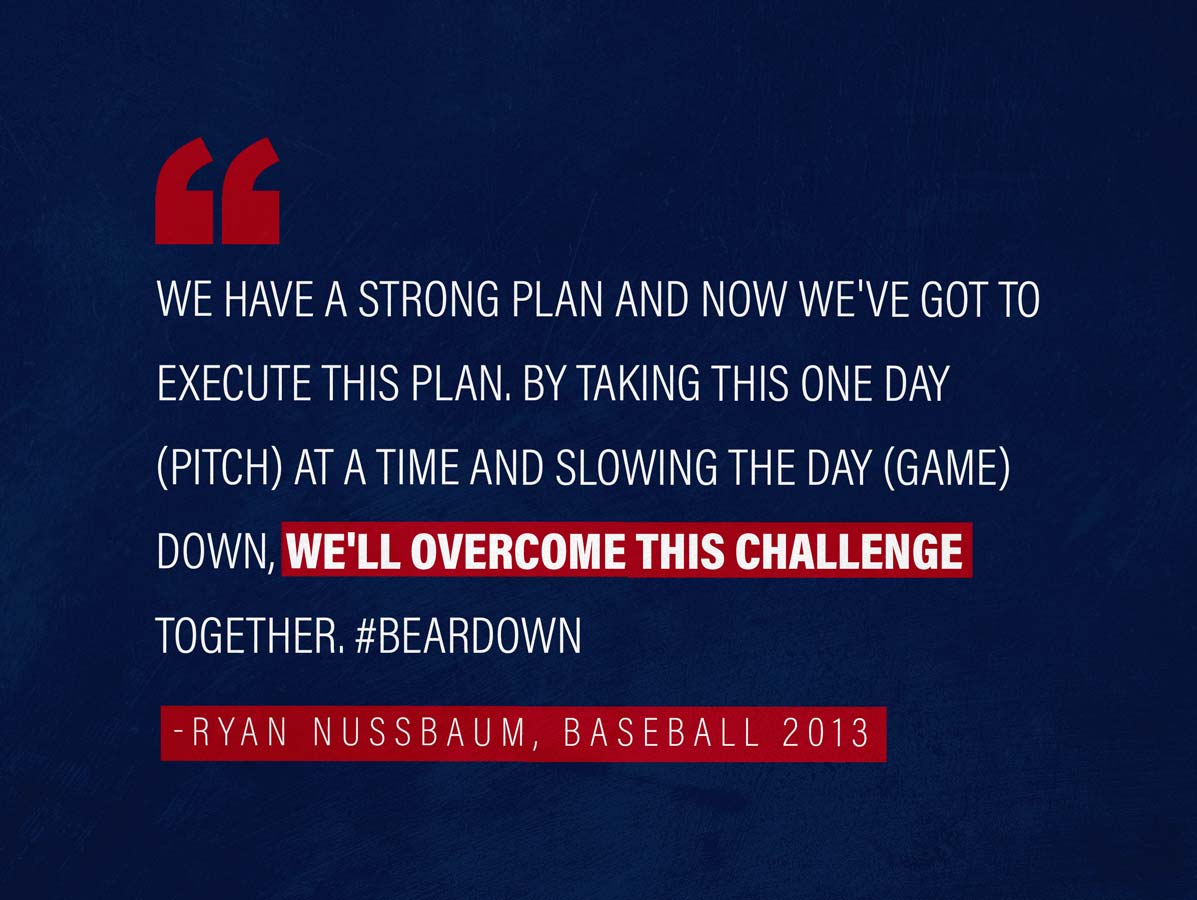 Mackenzie Vandergeest
Softball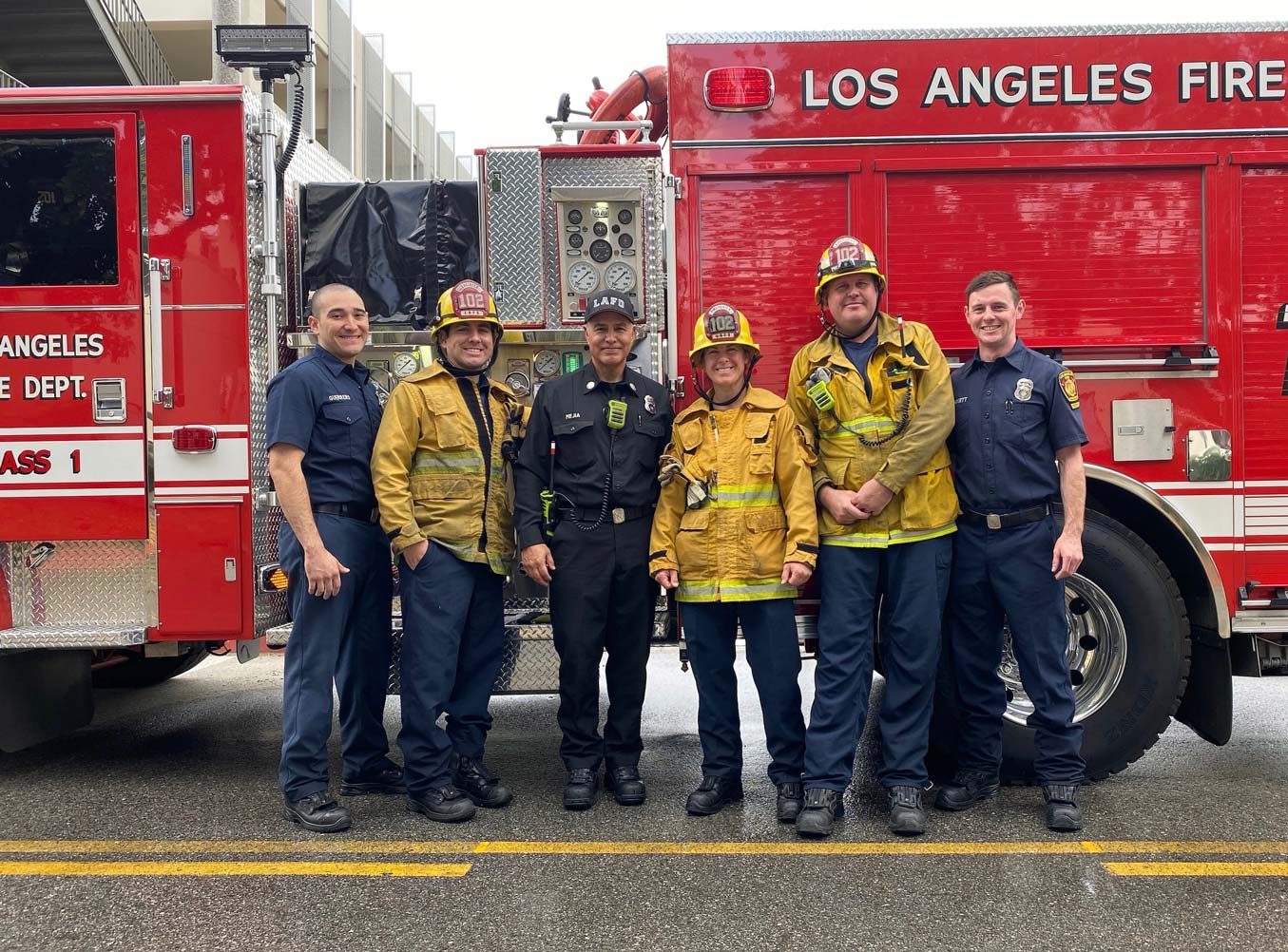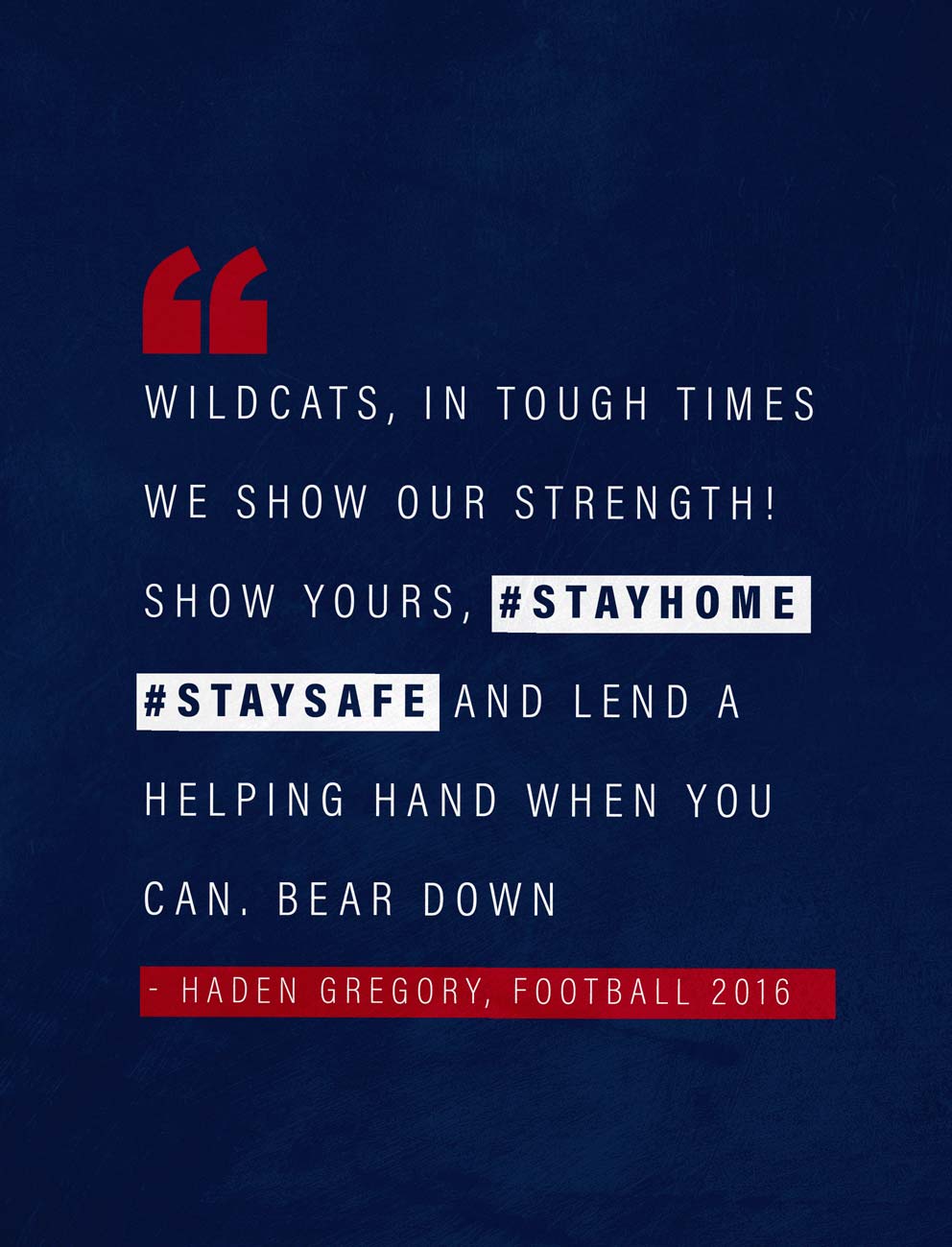 Best Wishes for Becky Bell
Shhhhh! This is a surprise!
---
As a reminder, we are compiling a surprise farewell piece for her, and we are asking all alumni who want to join us in saying thank you and best wishes to submit quotes, pictures, or videos HERE. If you have trouble submitting in the form, please email me directly at lpjohn29@email.arizona.edu.
Thank you and Bear Down CATS!
- Lacey (Nymeyer) John '09, '14 | Swimming/Diving
Each Wednesday we highlight letterwinners who are staying active and coming up with unique ways for their families to join in! Take a look at some of the highlights from this month.
Courtney Fossatti Kreuzberger (Softball)
---
Family Gym Time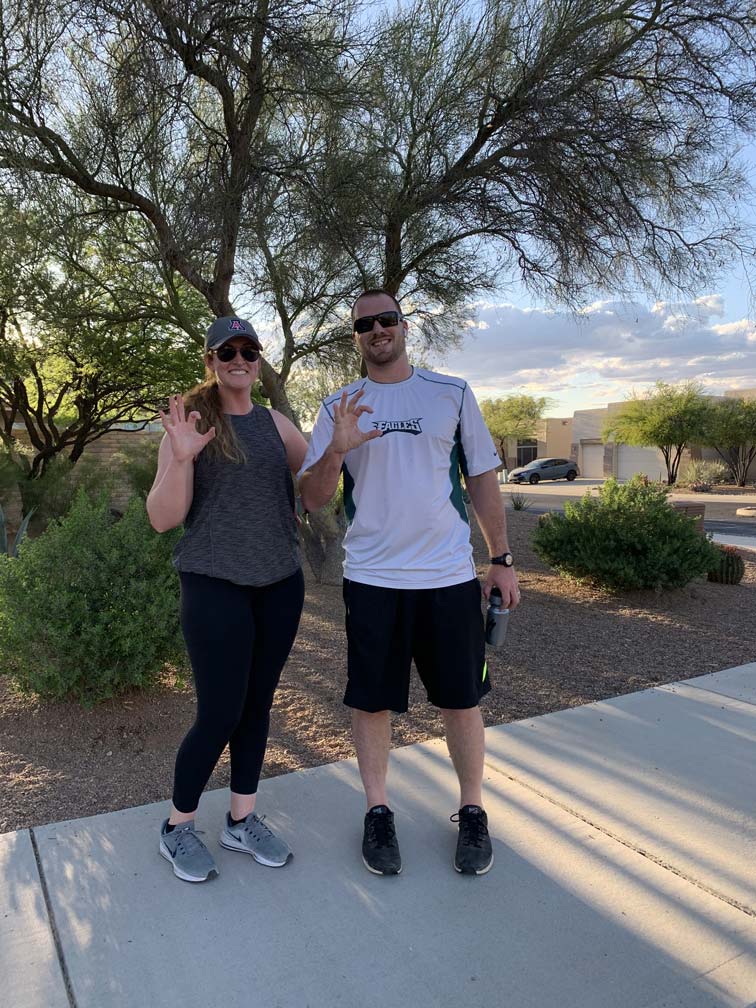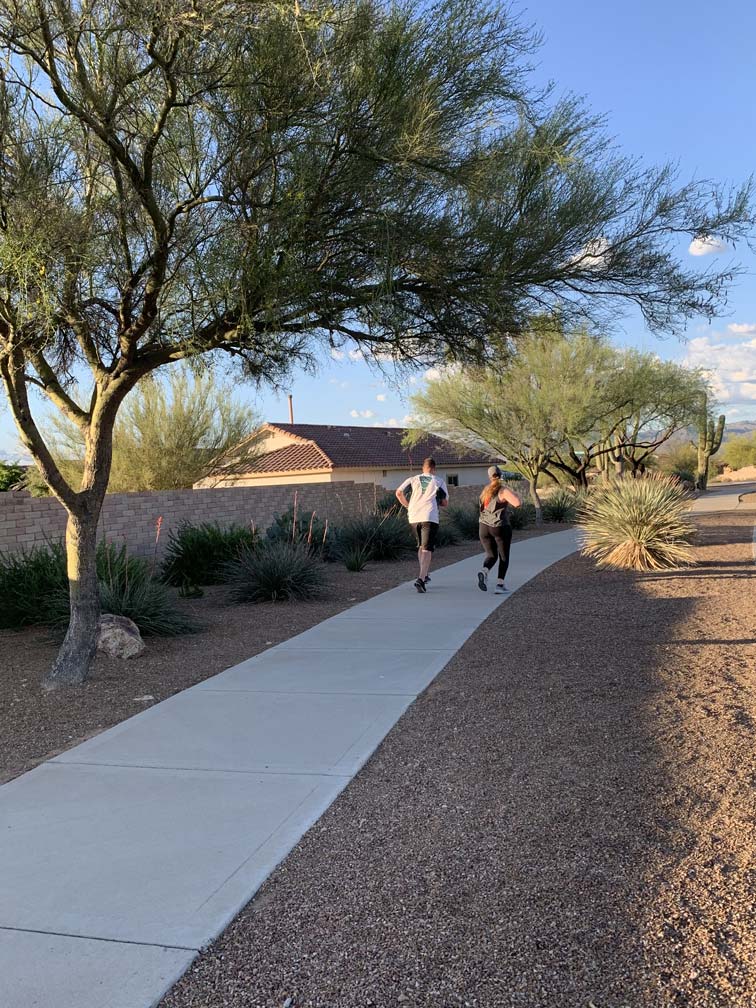 Kenzie Fowler Quinn (Softball) and Kyle Quinn (Football)
---
Running
Sam Sears (Soccer) and Kevin Sears (Baseball)
---
Sidewalk Chalk Workout
Wildcats Pay It Forward
---

Each Thursday, we highlight a Wildcat who is giving back to the community during this time. Check below to see who we highlighted this month.
Peter "Guam" Johnson (Swim) &
Beau Ralphs (Football)
---
These two Wildcats donated Phat Scooters to local delivery drivers to make it easier for them to deliver food.
Frank Youdelman (Rifle)
---
Multiple times a week, Frank brings breakfast and lunch to first responders so they have a meal.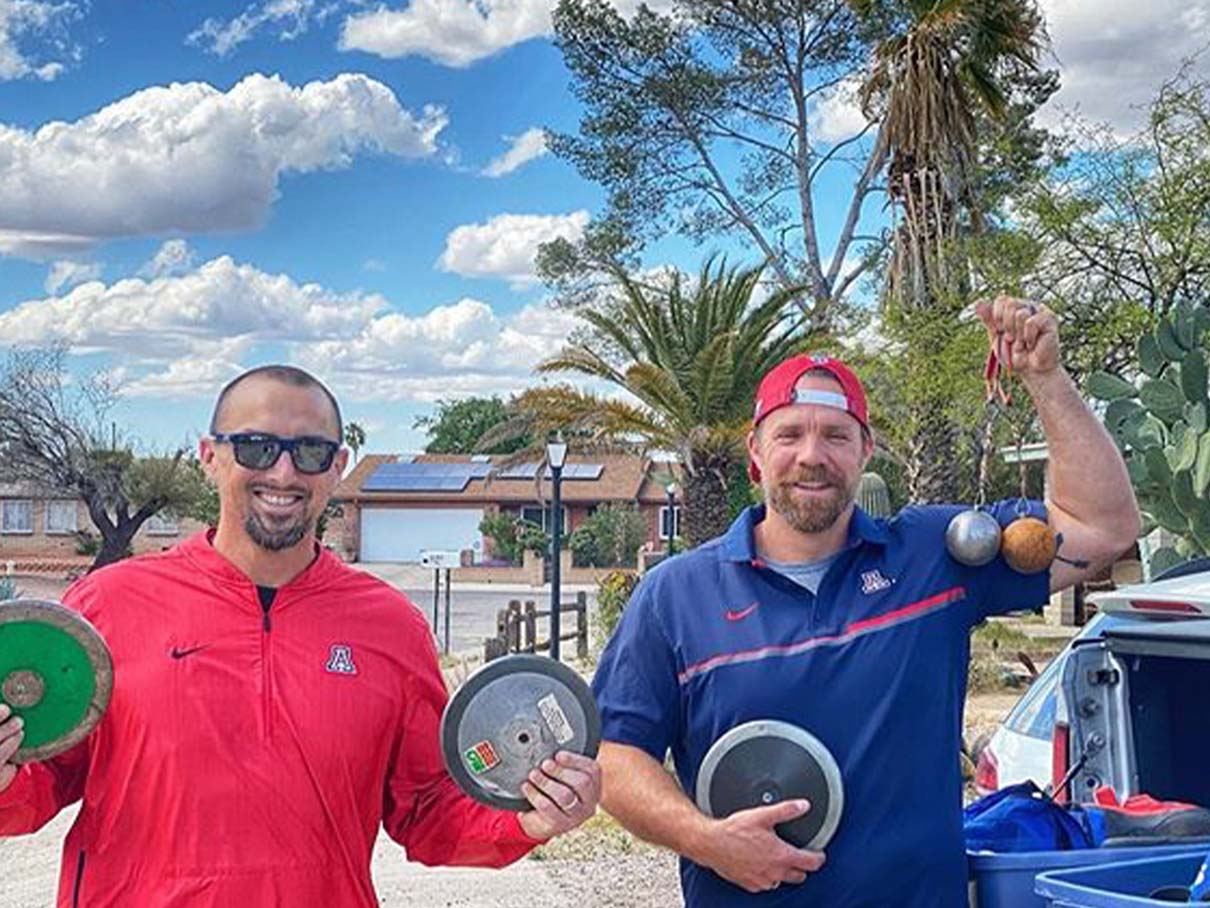 Adam Kuehl (Track & Field)
---
Adam is paying it forward by donating his own throwing equipment to the current team to use for practice.
Do you have any photos from when you were a student-athlete or ones of you currently showing your Wildcat spirit? Send them to us on any social media platform or by emailing us at letterwinners@arizona.edu for a chance to be featured!
UPDATE YOUR A-CLUB INFO
---
Not receiving our emails about upcoming events or ways to get involved? Make sure to update your information by following the link below