Remembering a Legacy
---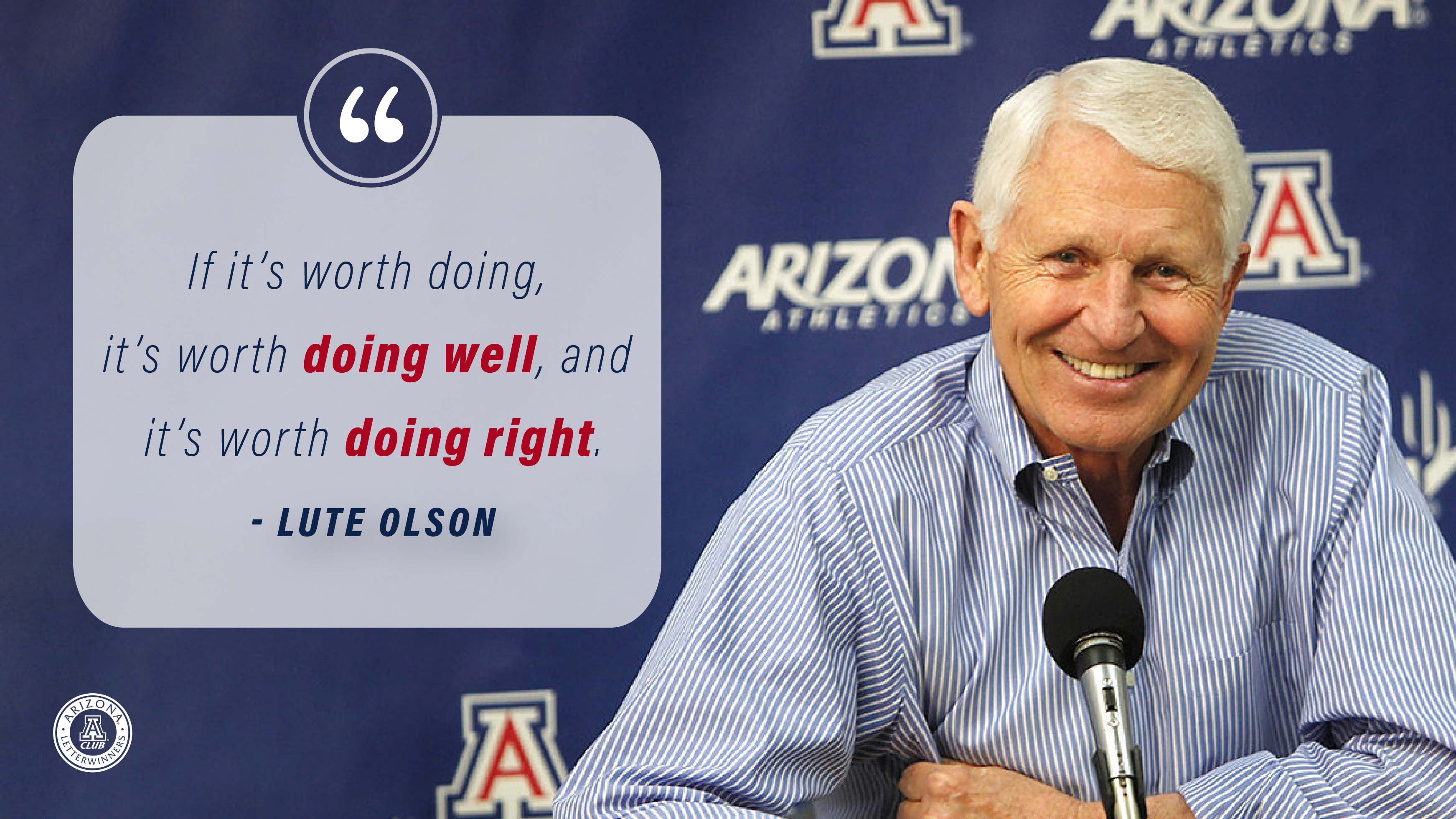 The Wildcat family comes together to remember a man who was more than a coach. He was a teacher, a leader and a friend. Our thoughts and condolences go out to the entire Olson family, Arizona Basketball and all the Wildcat Letterwinners who have every been fortunate enough to know Coach O. Thank you Coach for inspiring so many of us. Please share your photos and your favorite Coach O inspirational quotes on our A-Club Social Media as we reflect on the legacy of a person who impacted so many that walked the halls of McKale.
Family Forever: yesterday, today, and tomorrow.
Bear Down.
The Cats are Back
Dave's Wildcat Wednesday Message
---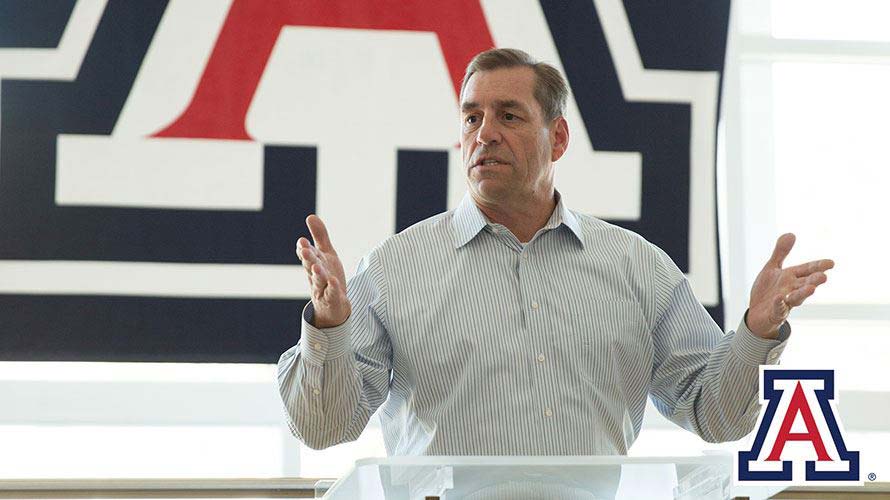 BEGINNING OF A NEW YEAR
I want to welcome our Wildcat Family to the beginning of a new year with the resumption of our Wildcat Weekly emails. Much has changed since my last email in May, but the integrity, determination, compassion and resiliency of the Wildcat Way has propelled us to the start of the school year. The support, encouragement and well wishes we have received have been an inspiration and a driving force for us through the summer. I can't express enough our gratitude for standing with us through these critical and unprecedented times in intercollegiate athletics, and remaining dedicated to supporting our student-athletes, coaches, staff and University. On behalf of our entire department, THANK YOU!
Thanks to your generosity, even while games are postponed until January 2021, we are extremely proud to be able to offer another year of financial aid to the student-athletes who had their senior years cancelled and were left with many unfulfilled experiences and dreams. Instead of ending their careers with a feeling of emptiness, your gifts and deferred ticket deposits have helped us provide them with an opportunity to complete their careers with competition, camaraderie, and a chance to compete for championships. In addition, your support helps us meet other unexpected financial challenges that are part of our comprehensive efforts to safely welcome back our student-athletes for the 2020-21 academic year.
We officially began this semester with our annual welcome back event for student-athletes, coaches and staff, which we held virtually on Monday. It was terrific to connect with all the Wildcats in our programs as well as department staff, as we take the next step in our safe and healthy return to campus. While competition may have been postponed until 2021, our athletics department remains focused on our commitment to the physical and mental health and wellbeing of our student-athletes. We will continue our work to provide a first-class environment for training and development as we provide opportunities for student-athletes to become academic, athletic and life champions.
I look forward to staying connected with all of you through our Wildcat Wednesday emails and keeping you up to date on all the important work going on throughout our athletics department. I also encourage you to bookmark our official website ArizonaWildcats.com and follow us on social media platforms. Our digital and content creation teams do a tremendous job providing fun and insightful content about our department and programs. These resources are the best ways to stay up to date and engaged with your Arizona Wildcats! Thank you again for everything you do.
Tennis Head Coach Virtual Chat Recap
This past week, Arizona Men's and Women's Tennis Program's hosted a Head Coaches Virtual Chat and invited tennis letterwinners, supporters, and fans to hear from coaches Clancy Shields and Ryan Stotland about the upcoming season. We also were able to hear from Women's Tennis Letterwinner, Khristen Pietrucha, about why she gives back philantropically to her Arizona tennis family. Check out some images from the event below. As always, Be Safe and Bear Down!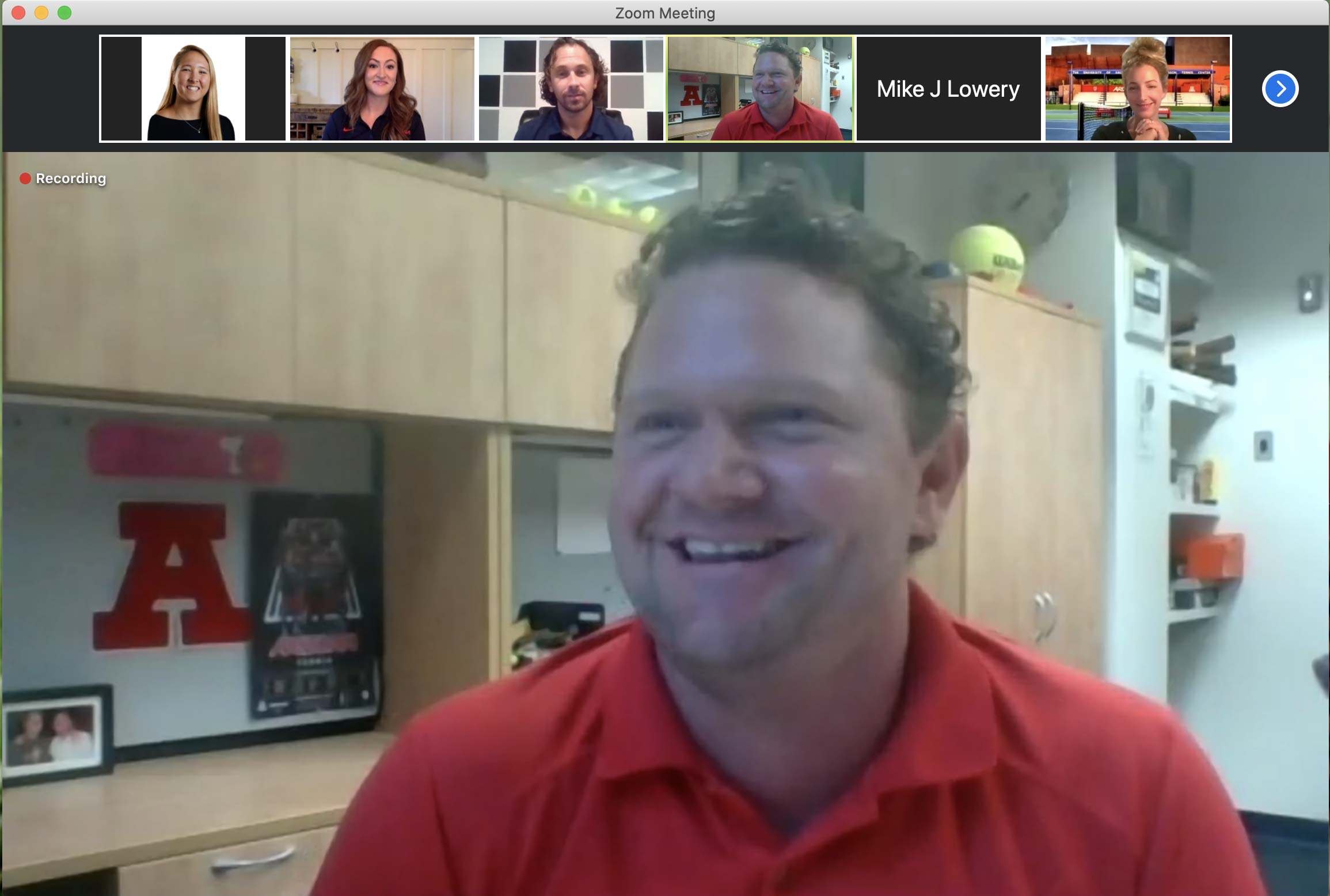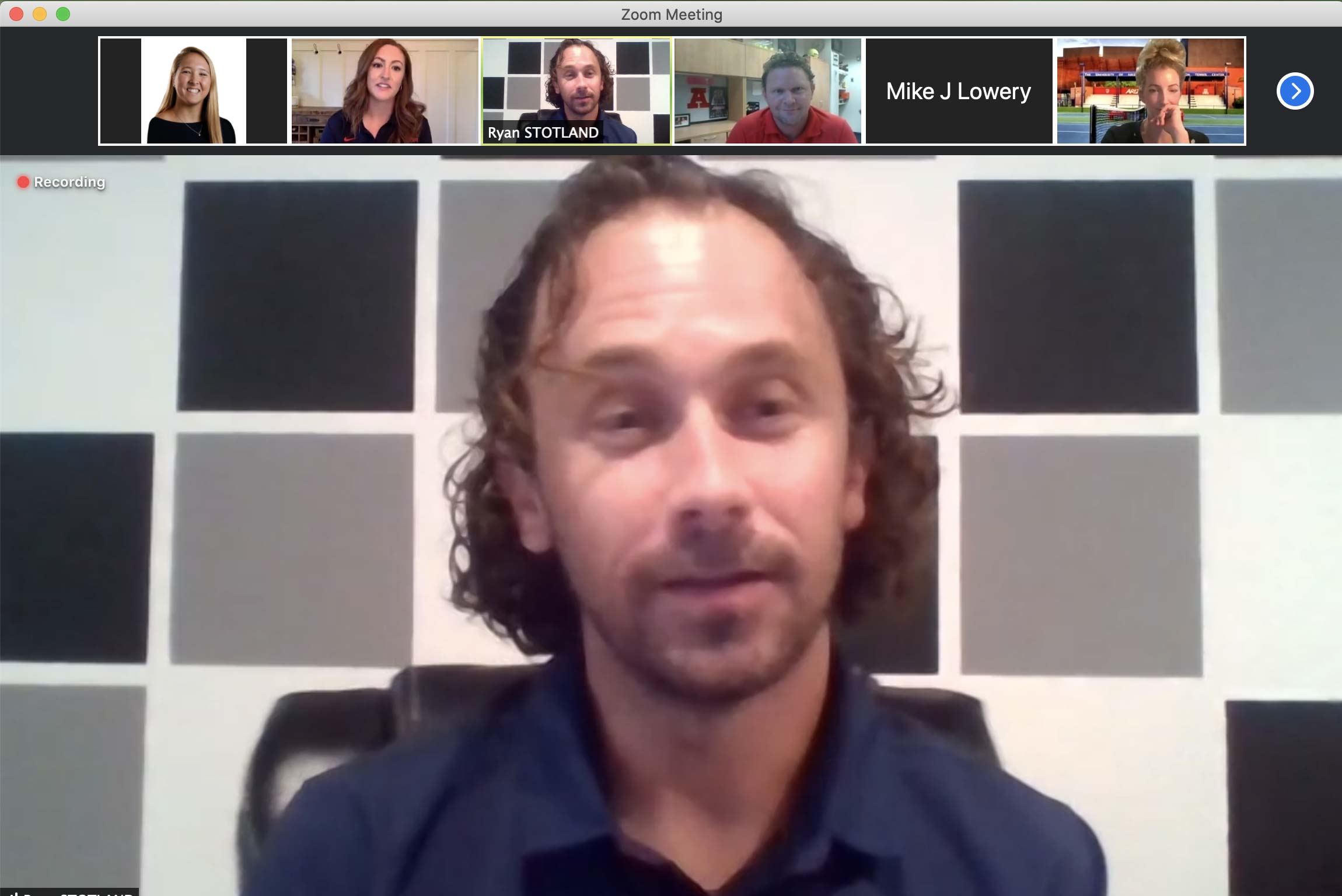 CATS Give Back
There are many ways to give back as a Letterwinner from giving your time to provide career advice student-athletes or by giving directly to your Arizona specific sports program. If you are interested in mentoring student-athletes, please create an account on Bear Down Network (this platform is similar to LinkedIn but, exclusively for Wildcats) at beardownnetwork.com. Be sure to request to join our private A-Club Letterwinner group once you have created your BDN account. If you are interested in giving philanthropically, click the links below.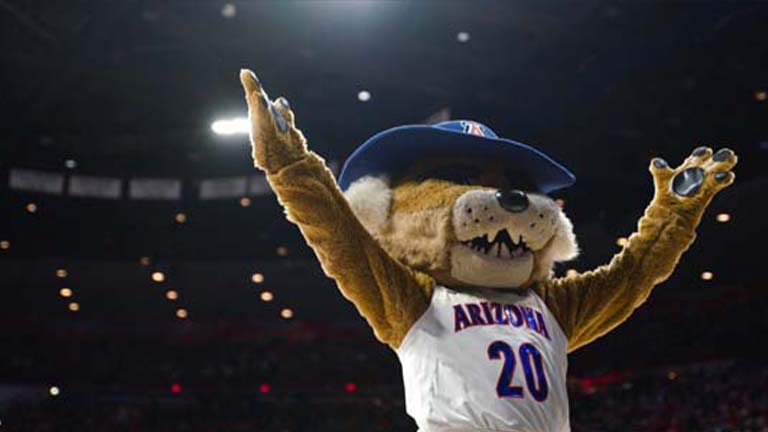 Wildcat Scholarship Fund
---
Pooled fund to benefit Arizona's 21 individual sports that supports room, board, books, fees and meals for student-athletes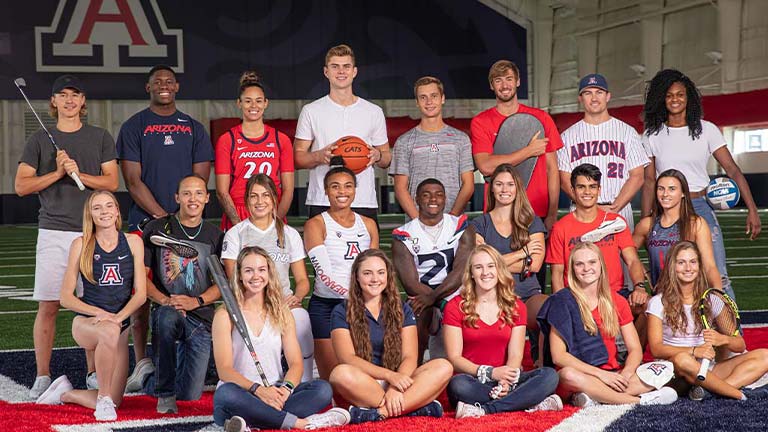 Individual Sports
---
Support individual sport scholarships or sport operations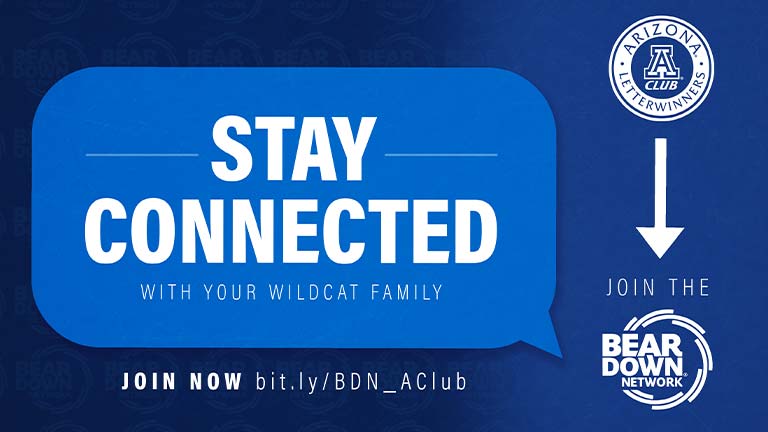 Bear Down Network
---
Stay connected with your fellow teammates, Letterwinners, and alumni on the new Bear Down Network! Join today and access networking, career development, and an opportunity to mentor current student-athletes!

Attention former Arizona student-athletes. The College Football Playoff Foundation is giving away $1900 to two hardworking Arizona Letterwinners who are going above and beyond in their classroom.
If you or someone you know is an Arizona Letterwinner (former Arizona student-athlete) and is a teacher making a difference in your community, submit your nomination now! We are accepting entries from August 31st to September 10th. Winners will be randomly chosen the week of September 14th.
Head Coach Quotes from the month
---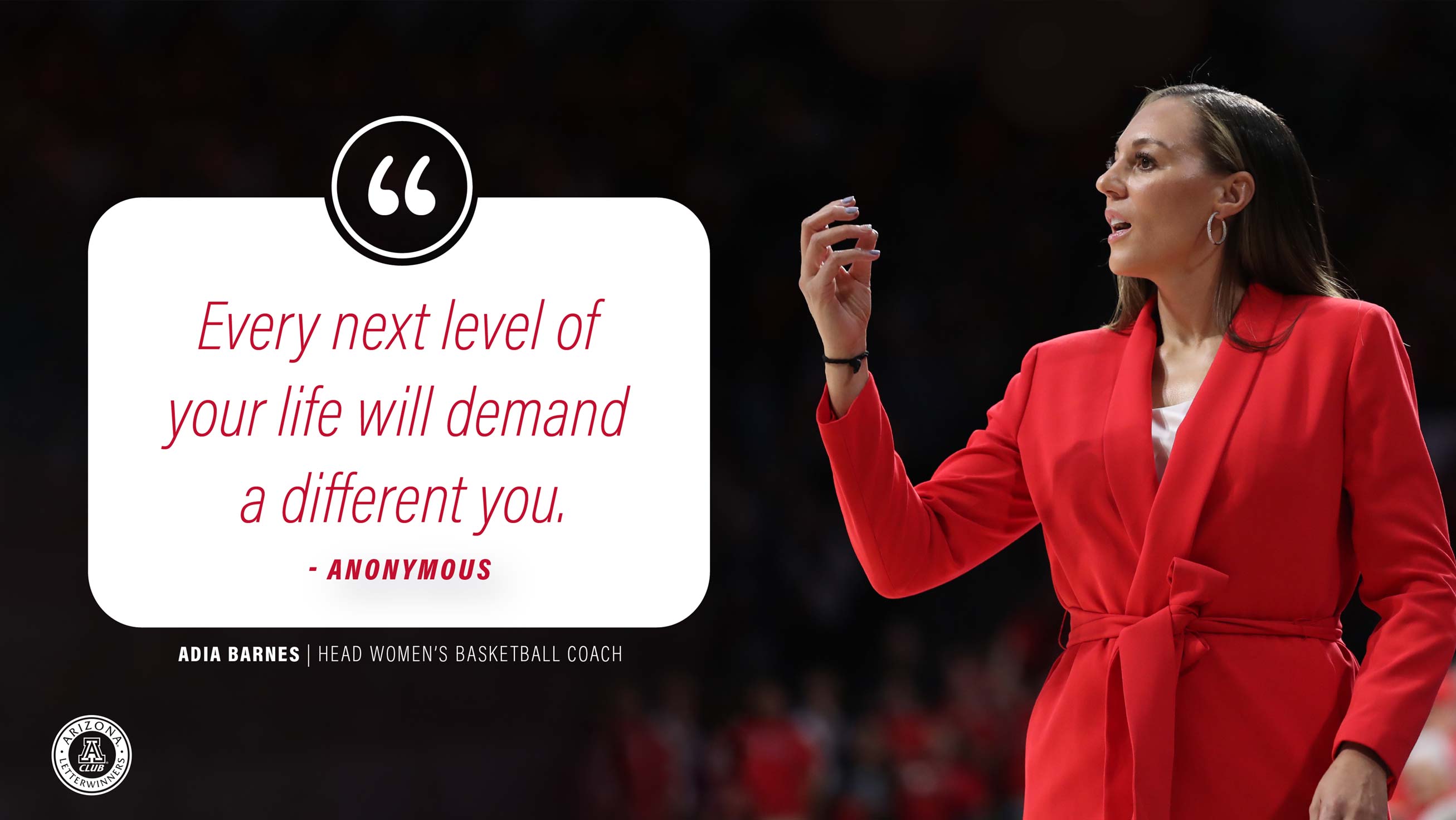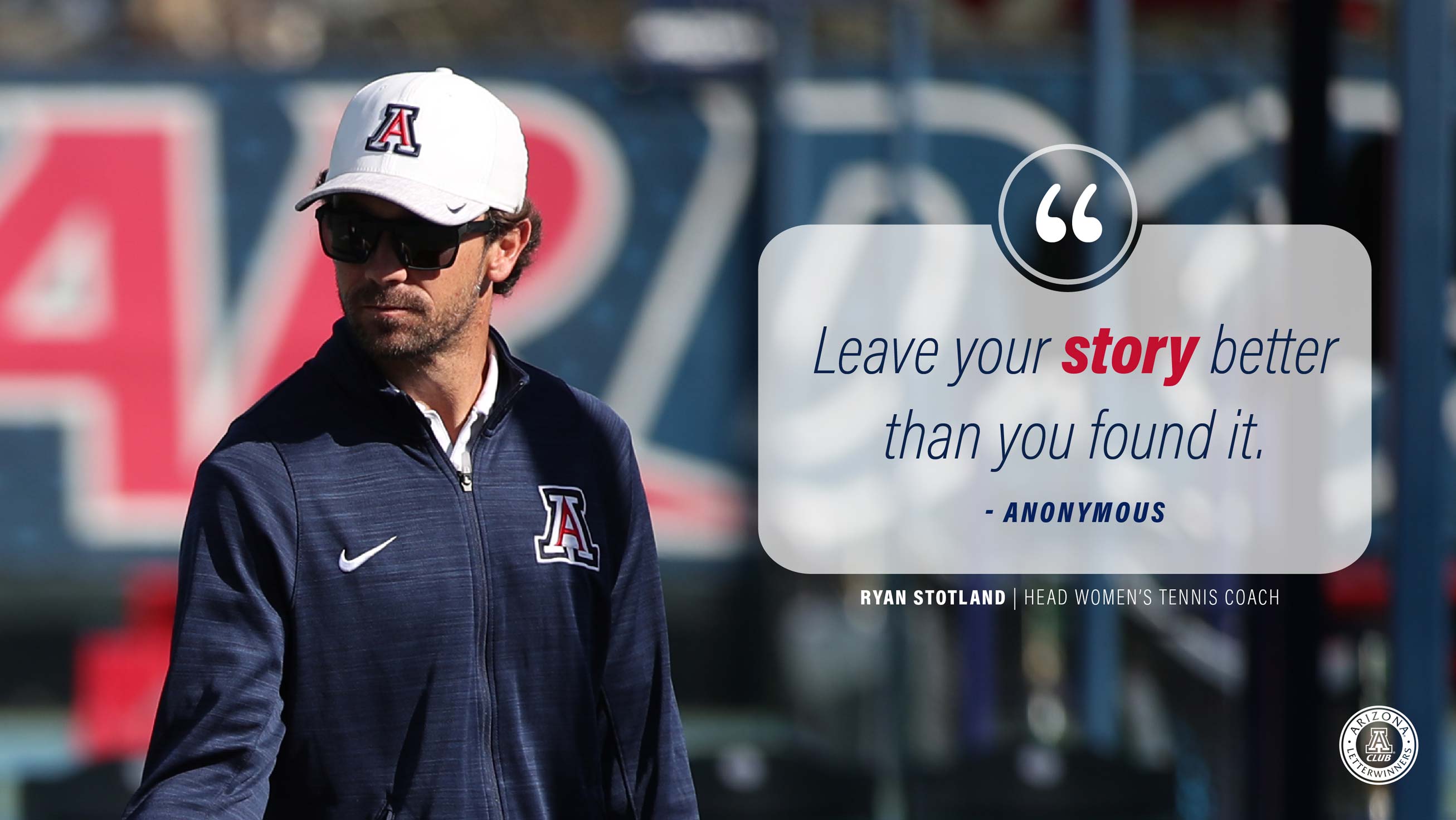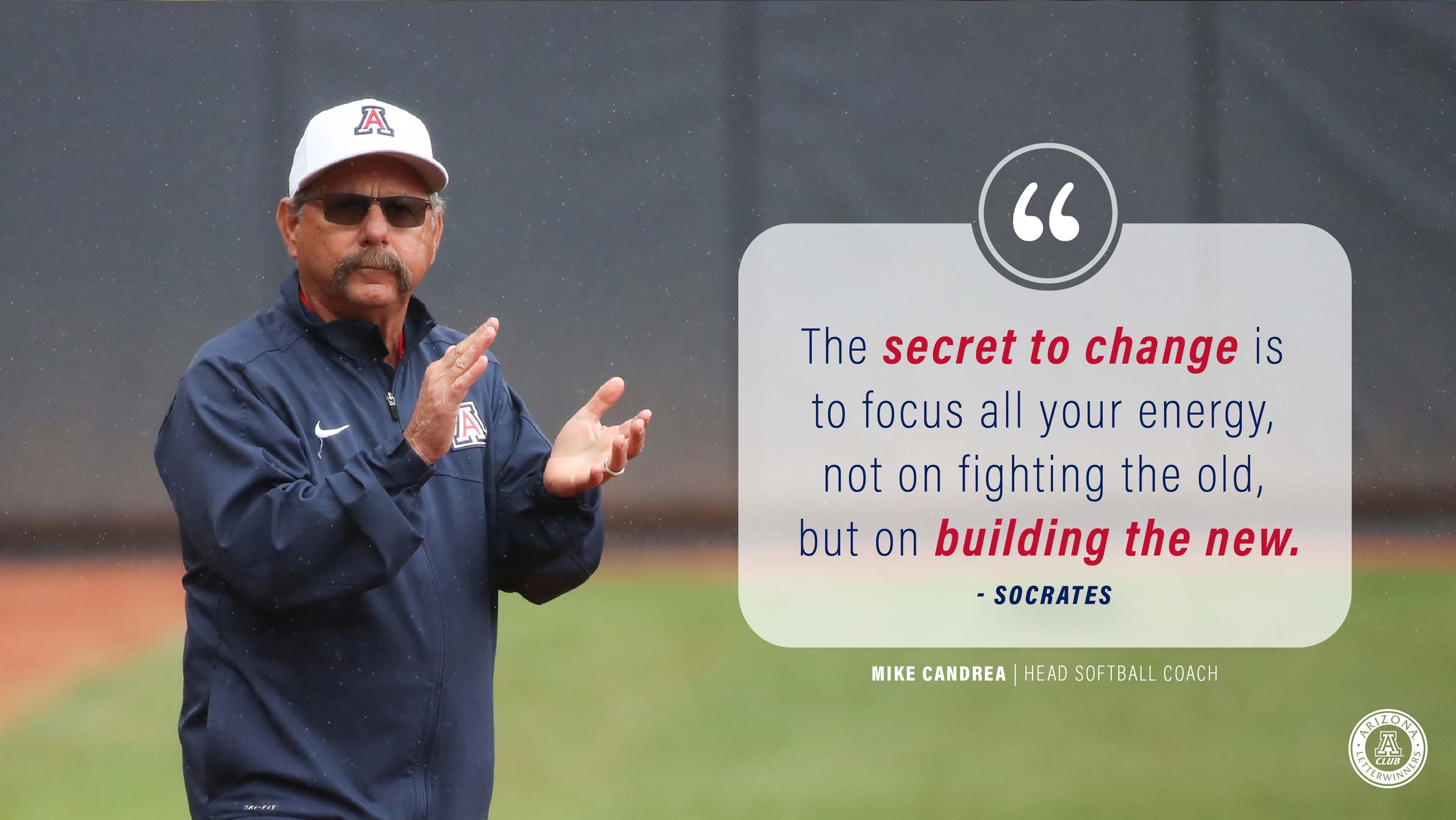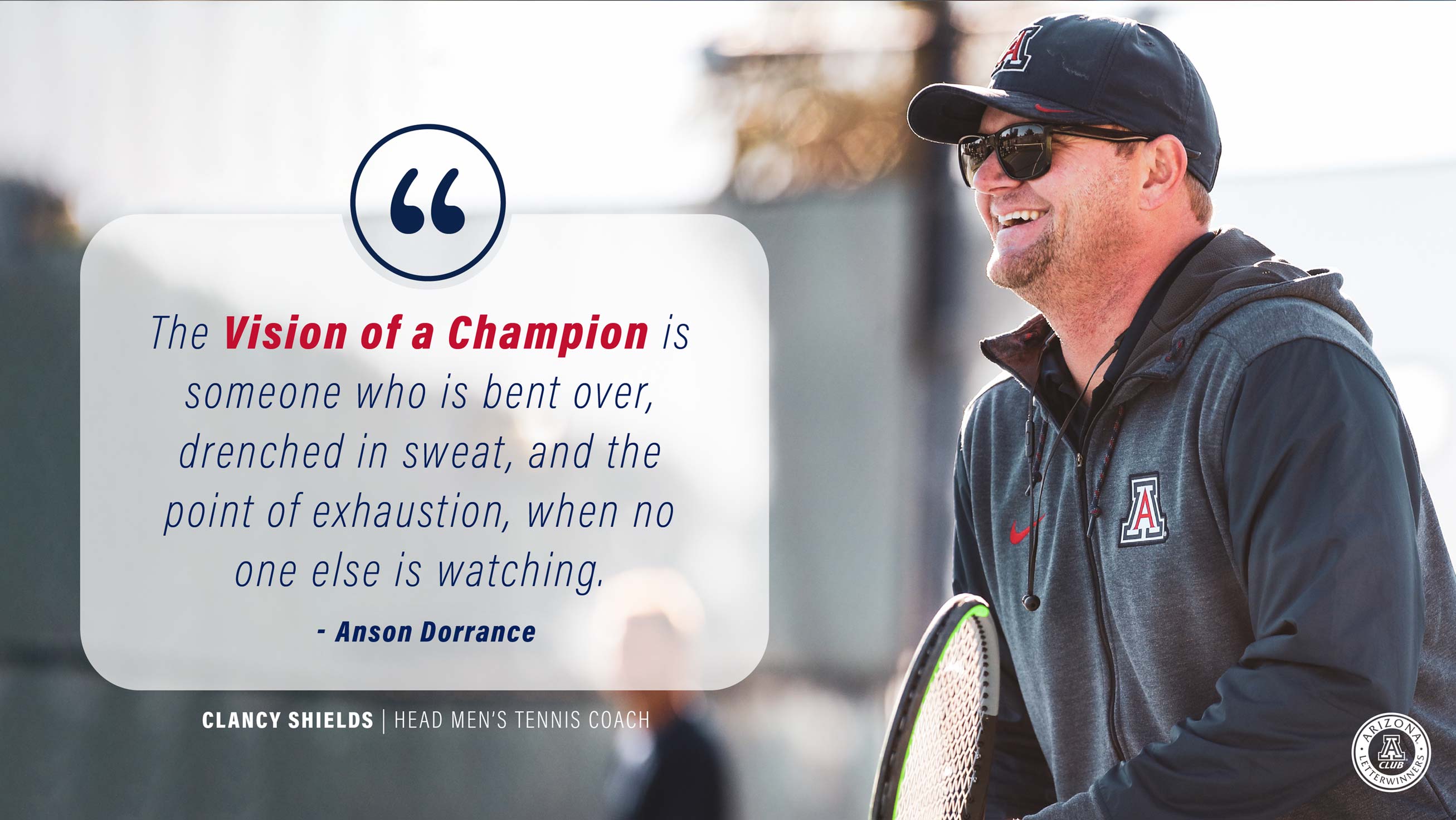 Do you have any photos from when you were a student-athlete or ones of you currently showing your Wildcat spirit? Send them to us on any social media platform or by emailing us at letterwinners@arizona.edu for a chance to be featured!
UPDATE YOUR A-CLUB INFO
---
Not receiving our emails about upcoming events or ways to get involved? Make sure to update your information by following the link below