Wildcat Wednesday - A Message from Dave Heeke
---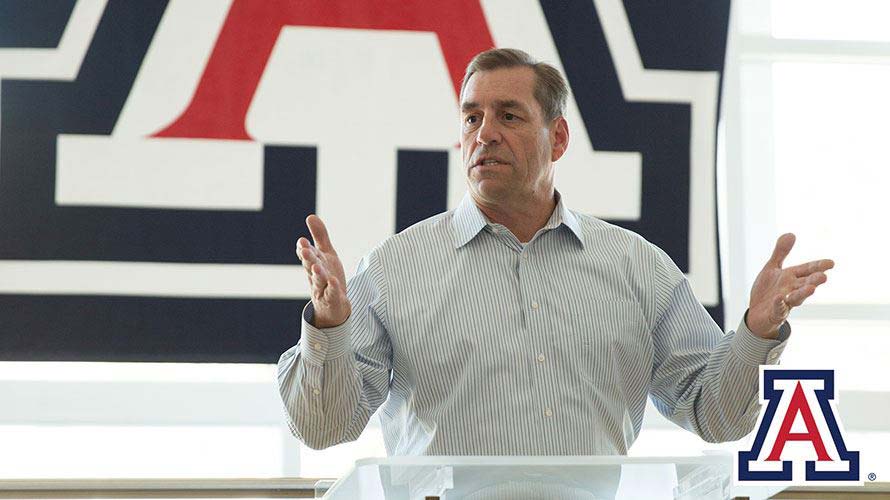 Today's Wildcat Wednesday is the most difficult I have written since joining the Wildcat family at the University of Arizona, as the COVID-19 epidemic has now touched close to home and directly impacted our student-athletes, staff and fans.
As this global pandemic affects our local community and athletics department, I want you to know that all Arizona Athletics employees are working tirelessly to support our student-athletes and maintain the day-to-day operations of our entire department.
Reflecting on the disappointment of our student-athletes since the NCAA and Pac-12 Conference prudently cancelled all championships and spring seasons has been a very emotional time. I feel for our programs and student-athletes who will not have the opportunity to compete for championships this spring. I am supportive of the NCAA's efforts to provide an additional year of eligibility to seniors in spring sports, and hopeful that this eligibility relief effort will be formalized and officially announced in the near future.
While competition has been cancelled, fortunately, thanks to the swift and hard work of our University and academic staffs, we are able to maintain our student-athletes' academic pursuits. All University students are continuing their semester through remote learning and will be able to complete the spring semester.
I would like to reassure you that the actions and decisions being made in response to COVID-19 are being done with the safety, wellbeing and care of our student-athletes, staff and you as our top priority. Here is a summary of some of the precautions we have taken:
We are following the guidance from the University of Arizona on the novel coronavirus COVID-19
We are practicing social distancing and adhering to recommended containment guidelines
The majority of our staff have transitioned to work from home and continue their normal responsibilities
We maintain constant communication with our student-athletes and staff
McKale Center and all of our facilities are closed to the public, however, business operations remain open through phone, email and www.arizonawildcats.com
Support and encourage adhering to the safety and wellness guidelines provided by the CDC and the City of Tucson
Support local business as best we can, including dine to go. As a convenient resource for you, here is a list (PDF) of our corporate sponsors providing dine out options.
Along with our student-athletes and other members of our staff, I have received many messages of encouragement from fans and supporters. On behalf of our department, I want to thank you. These are unprecedented times, and we need to continue to support each other.
We WILL get through this together and be stronger because of the adversity we face. That's the Wildcat Way!
Take care of yourselves and each other in these very challenging times.
Bear Down,
Dave Heeke
Vice President and Director of Athletics
Nikki Jones-Bickerstaff
Soccer
Nikki Jones Bickerstaff played soccer at Arizona from 1995-1998. She started all but 3 of her games in her career and led in total shots, goals, and points during her time here. Check out why Nikki is a Wildcat for Life!
Best Wishes for Becky Bell
Shhhhh! This is a surprise!
---
As a reminder, we are compiling a farewell piece for her, and we are asking all alumni who want to join us in saying thank you and best wishes to submit quotes, pictures, or videos HERE. If you have trouble submitting in the form, please email me directly at lpjohn29@email.arizona.edu.
Thank you and Bear Down CATS!
- Lacey (Nymeyer) John '09, '14 | Swimming/Diving
SOFTBALL VS. TEAM USA
Arizona played Team USA on Tuesday, February 18th at Hillenbrand Stadium. This was the closest game with a score of 5-4 on the Stand Beside Her Tour. We had softball Letterwinners from all eras come back to enjoy the game and even recognized 5 Arizona Olympians!
MEN'S BASKETBALL
We were excited to see more alumni come back to Men's Basketball as well! Scroll over the photos below to see what these Letterwinners are currently doing!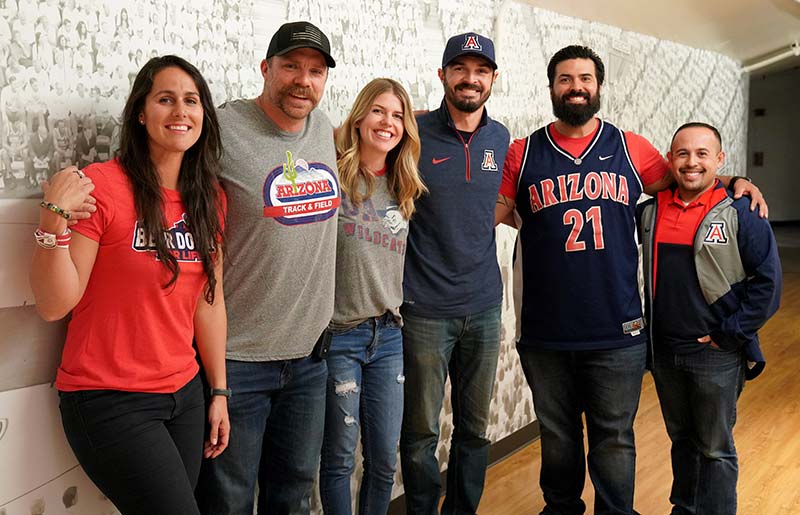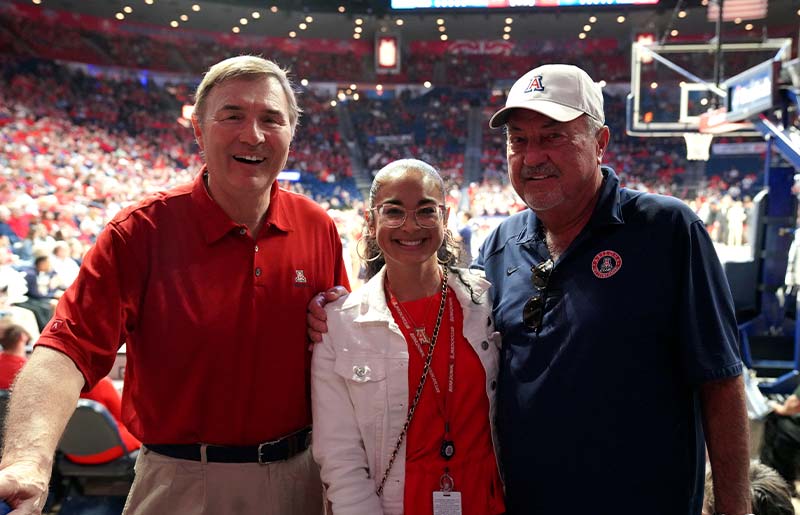 Wear the Colors Friday
We love to see Letterwinners wearing the colors! Check out this month's Wear the Colors! If you have a picture you want to share, send it to letterwinners@arizona.edu or direct message it to us on Instagram, Twitter, or Facebook.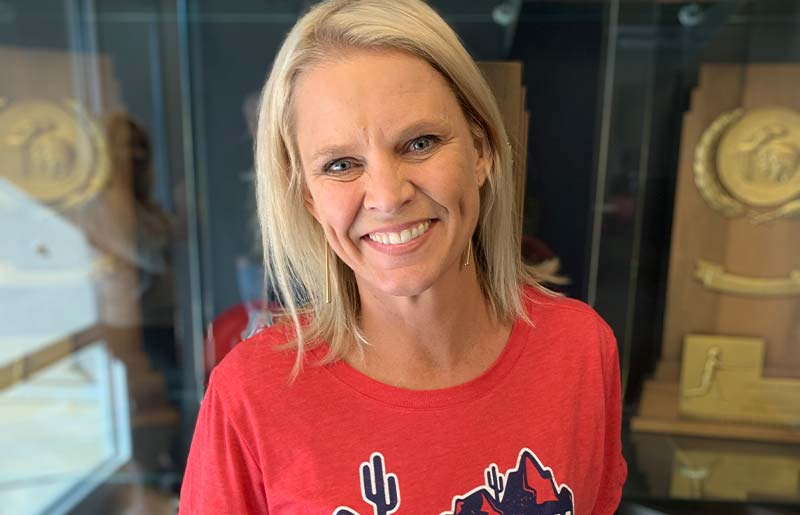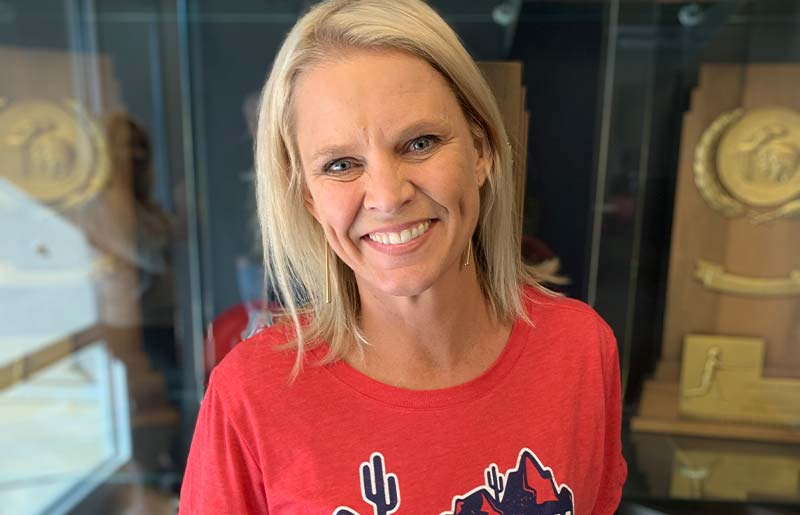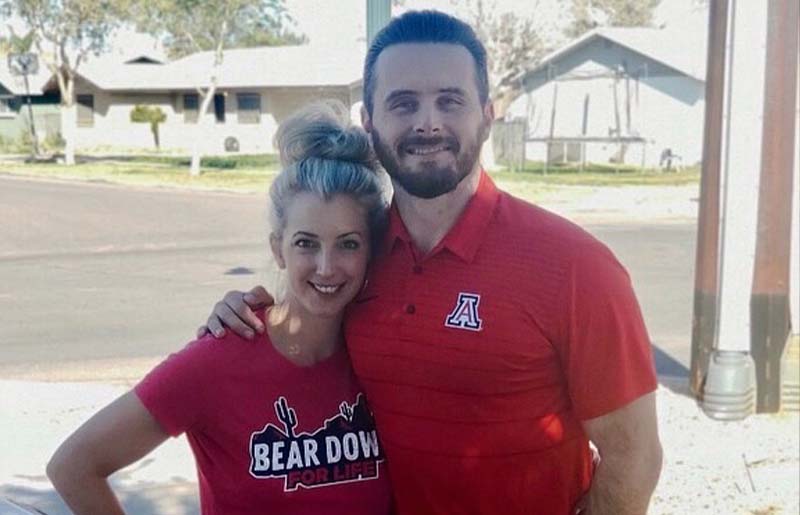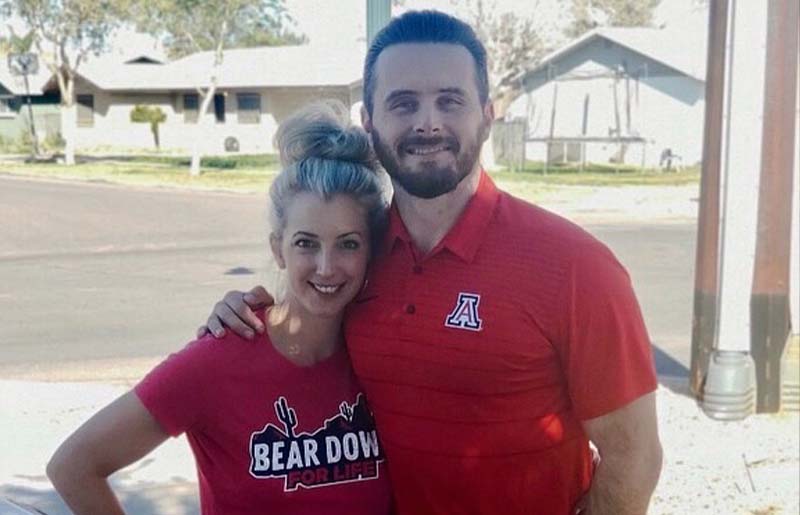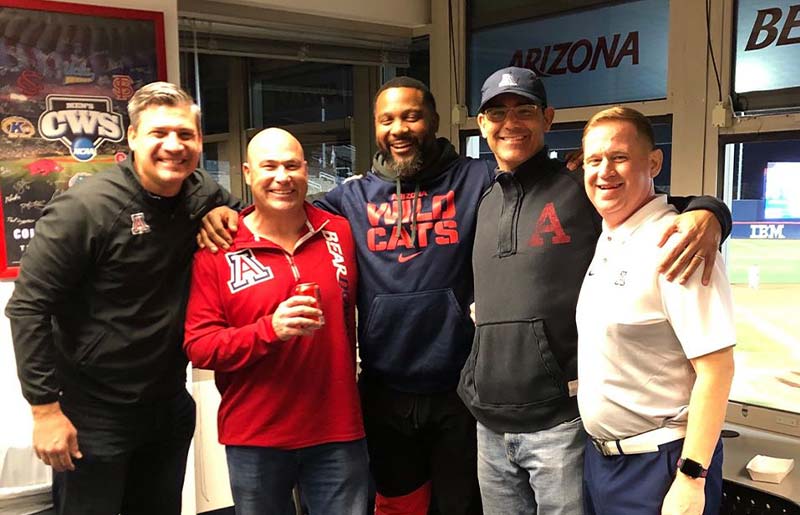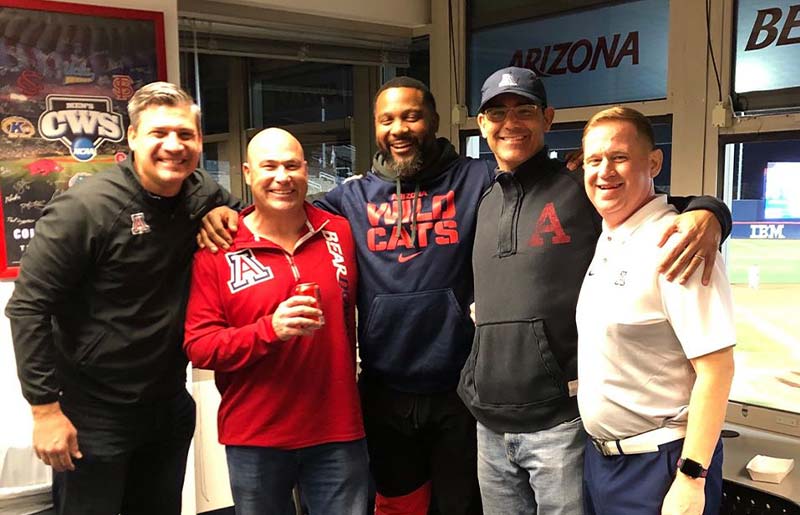 Do you have any photos from when you were a student-athlete or ones of you currently showing your Wildcat spirit? Send them to us on any social media platform or by emailing us at letterwinners@arizona.edu for a chance to be featured!
UPCOMING EVENTS
---
No upcoming events at this time.
CAREER ADVICE / BEAR DOWN NETWORK
---
Stay connected with your fellow teammates, Letterwinners, and alumni on the new Bear Down Network! Join today and access networking, career development, and an opportunity to mentor current student-athletes!
Take a look below to see some of the great perks that you can access as a member.
Give back to your Wildcat community by mentoring current student-athletes and sharing job opportunities
Expand your Wildcat network through an alumni directory and multiple groups
Share your journey on the network and group feeds
Create your account today at beardownnetwork.com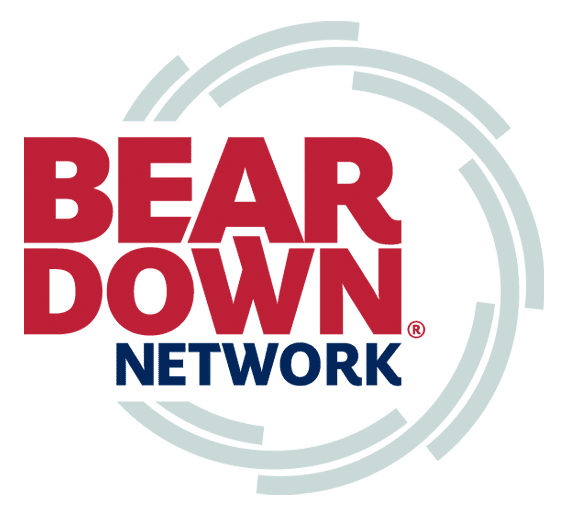 UPDATE YOUR A-CLUB INFO
---
Not receiving our emails about upcoming events or ways to get involved? Make sure to update your information by following the link below