Extra Yard for Teachers
---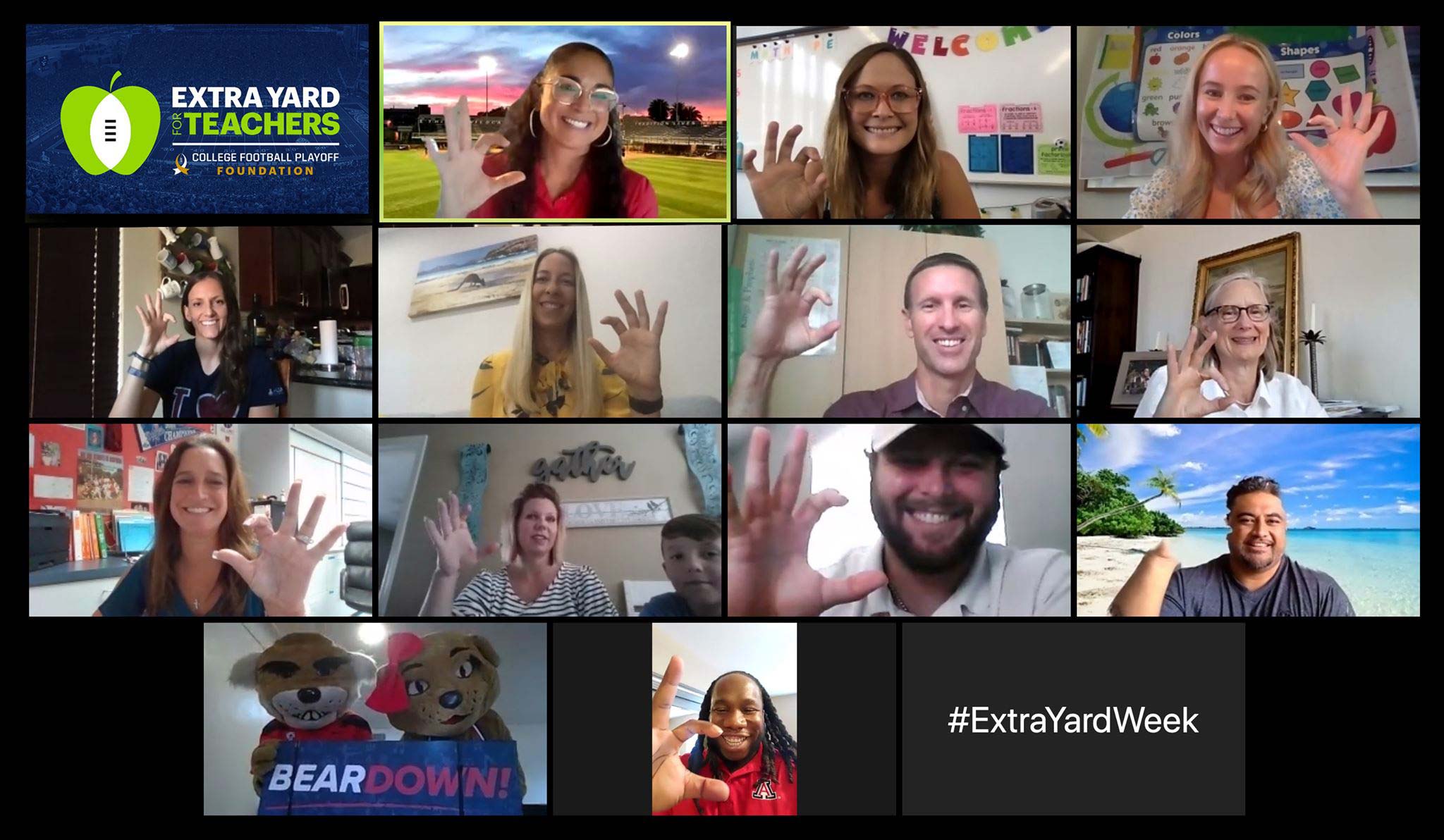 We're so proud of our Wildcat teachers who continue to make a difference in the community and in their classroom. Tonight, we randomly selected a pair of Arizona Letterwinners to receive $1900 from the College Football Playoff Foundation. For all the teachers who joined us tonight, we can't thank you enough for all that you do, especially during this time. Stay tuned as we spotlight our winners later this week. Stay Safe & Bear Down. #ExtraYardWeek #CFPExtraYard #BigDay
Extra Yard for Teachers Winners
---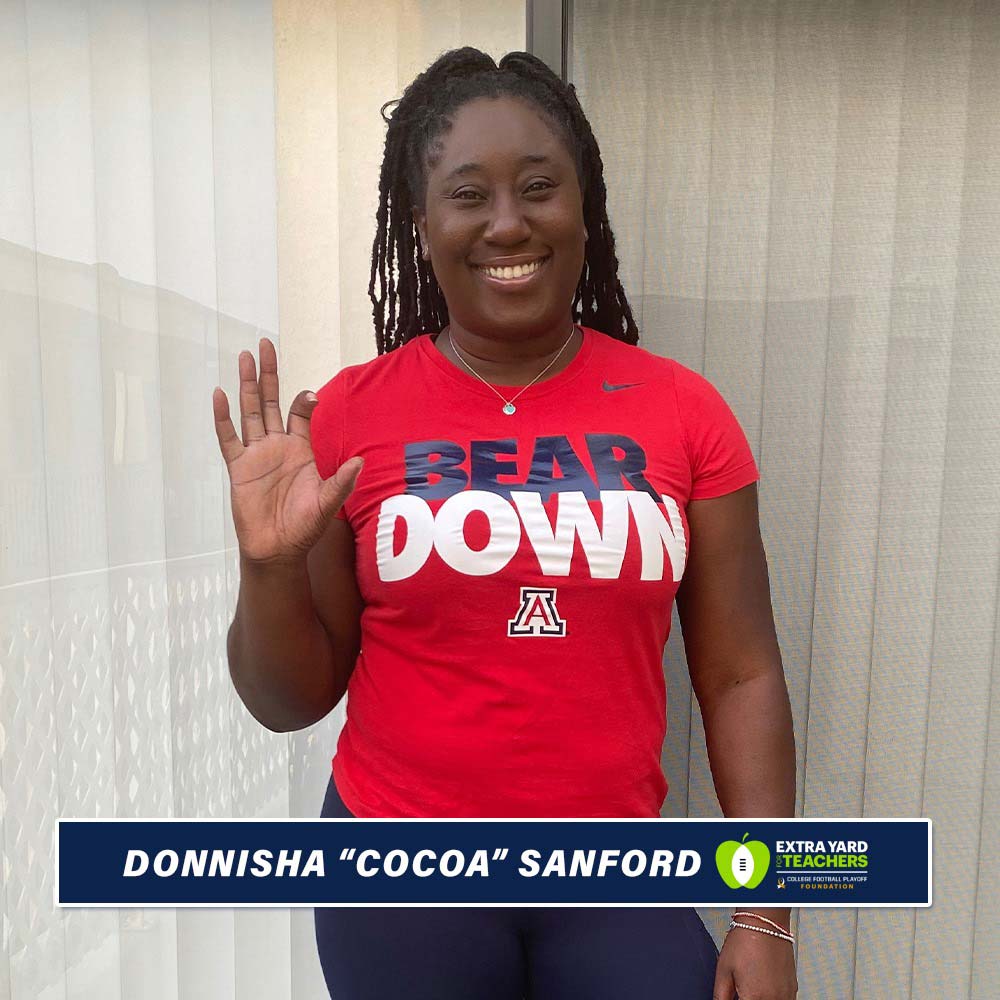 Donnisha "CoCoa" Sanford Women's Basketball and Track & Field Letterwinner (2005)
A high school special education teacher at Leuzinger High School in Lawndale, CA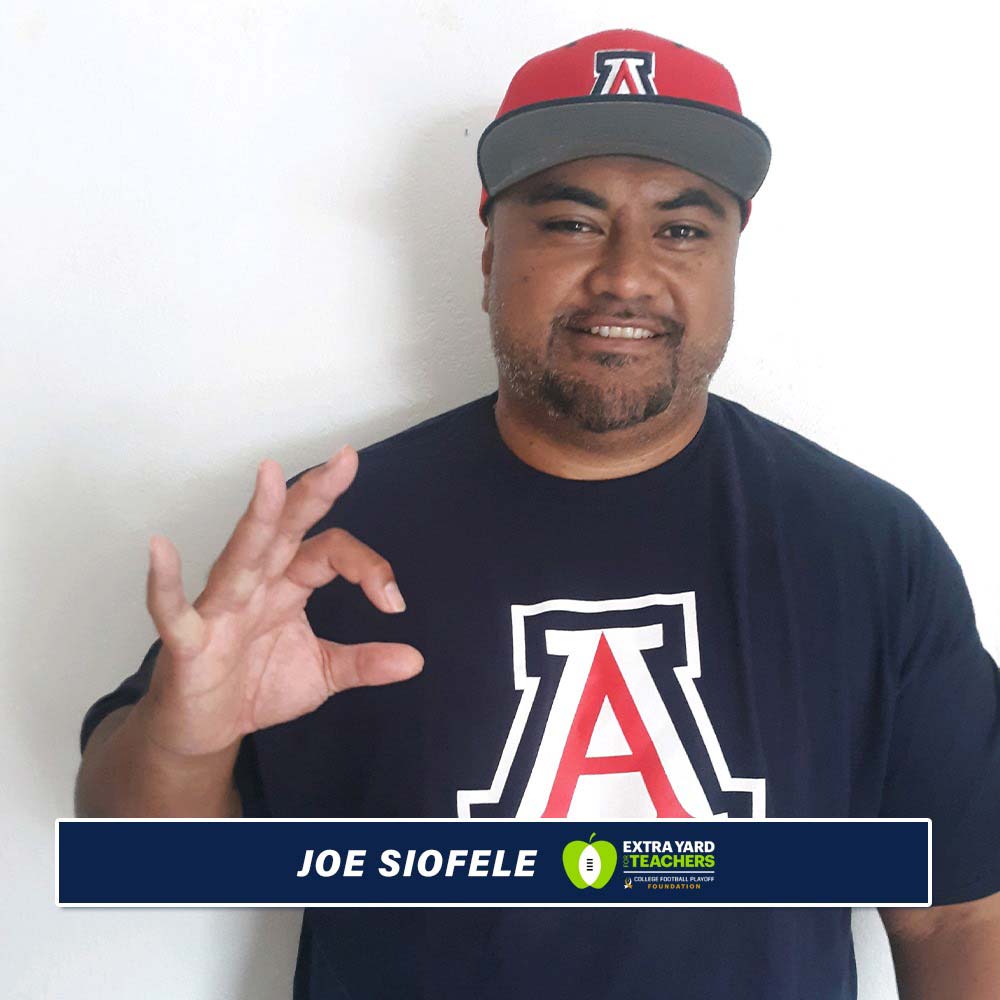 Joe Siofele
Football Letterwinner (2002)
A 6th grade middle school teacher at Iao Intermediate in Maui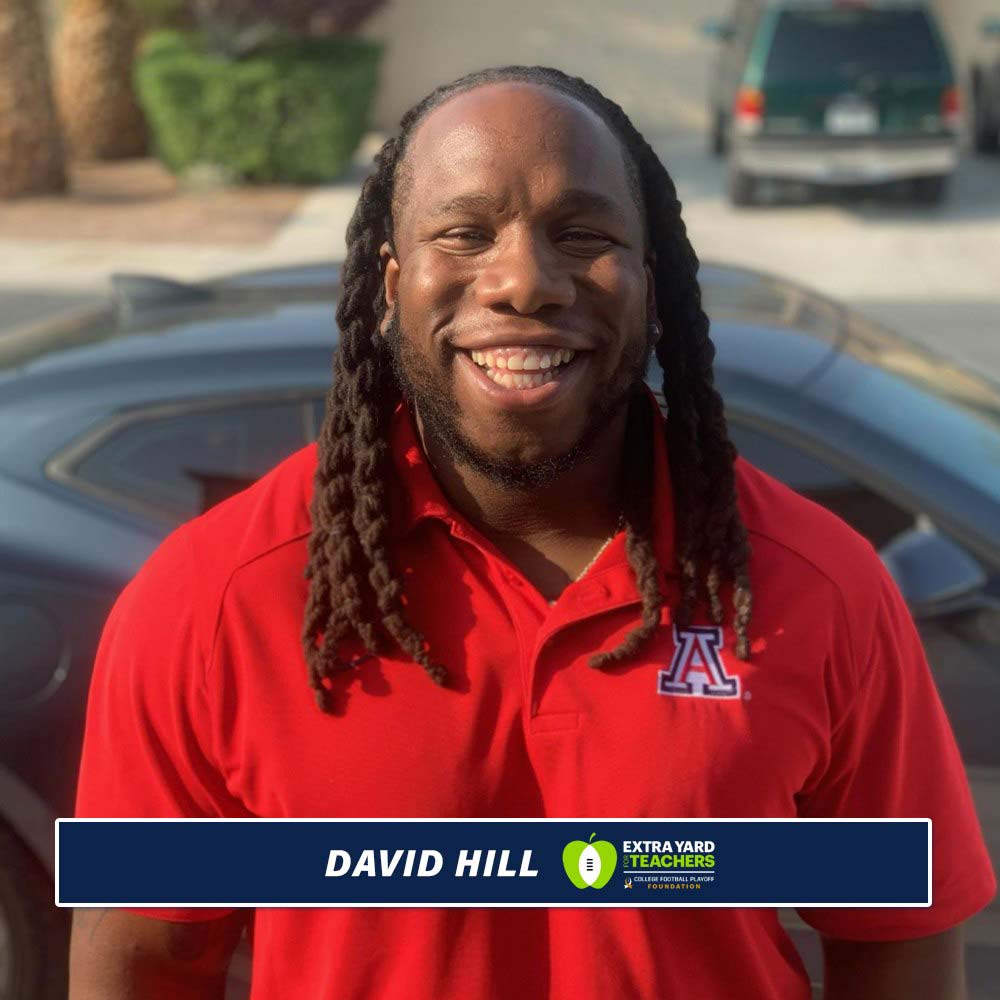 David Hill
We also wanted to congratulate Football Letterwinner (2011), David Hill. David is a teacher at Desert Pines High School in Las Vegas, NV who won a gift card from donorschoose.org.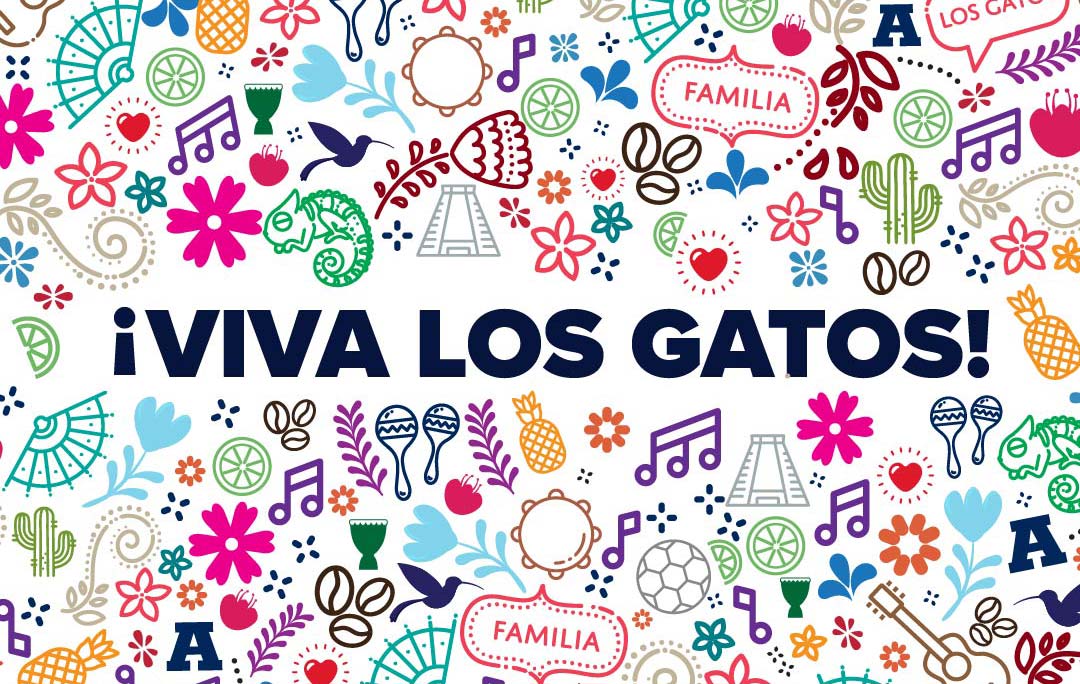 The A-Club is proud to celebrate Hispanic Heritage Month each year, as it gives us an opportunity to spotlight some of our amazing A-Club letterwinners and honor the rich Hispanic culture in our Southern Arizona community.
---

Starting in mid-October, the A-Club will be launching our very first Virtual Homecoming. Stay tuned as we post on social media and give you ways to get involved.
This year we will be celebrating 3 anniversary teams:
Synchronized Swimming
Team Championships

1980 AIAW National Co-Champions
1981 AIAW National Champions

Solo Champions

1980 Solo Routine AIAW Champion Pamela Tyron
1981 Solo Routine AIAW Champion Pamela Tyron

Group Champions

1981 Duet Routine AIAW Champion Julie Olson, Becky Roy

1981 Trio Routine AIAW Champ Julie Olson, Becky Roy, Pamela Tyron
Football
1990 Aloha Bowl

2010 Alamo Bowl
Each Wednesday we continue to highlight Letterwinners who are staying active and coming up with unique ways for their families to join in! Take a look at some of the highlights from this month. Make sure to share with us how you are staying active by emailing us your photos and videos to letterwinners@arizona.edu.
Hiking with his family in Utah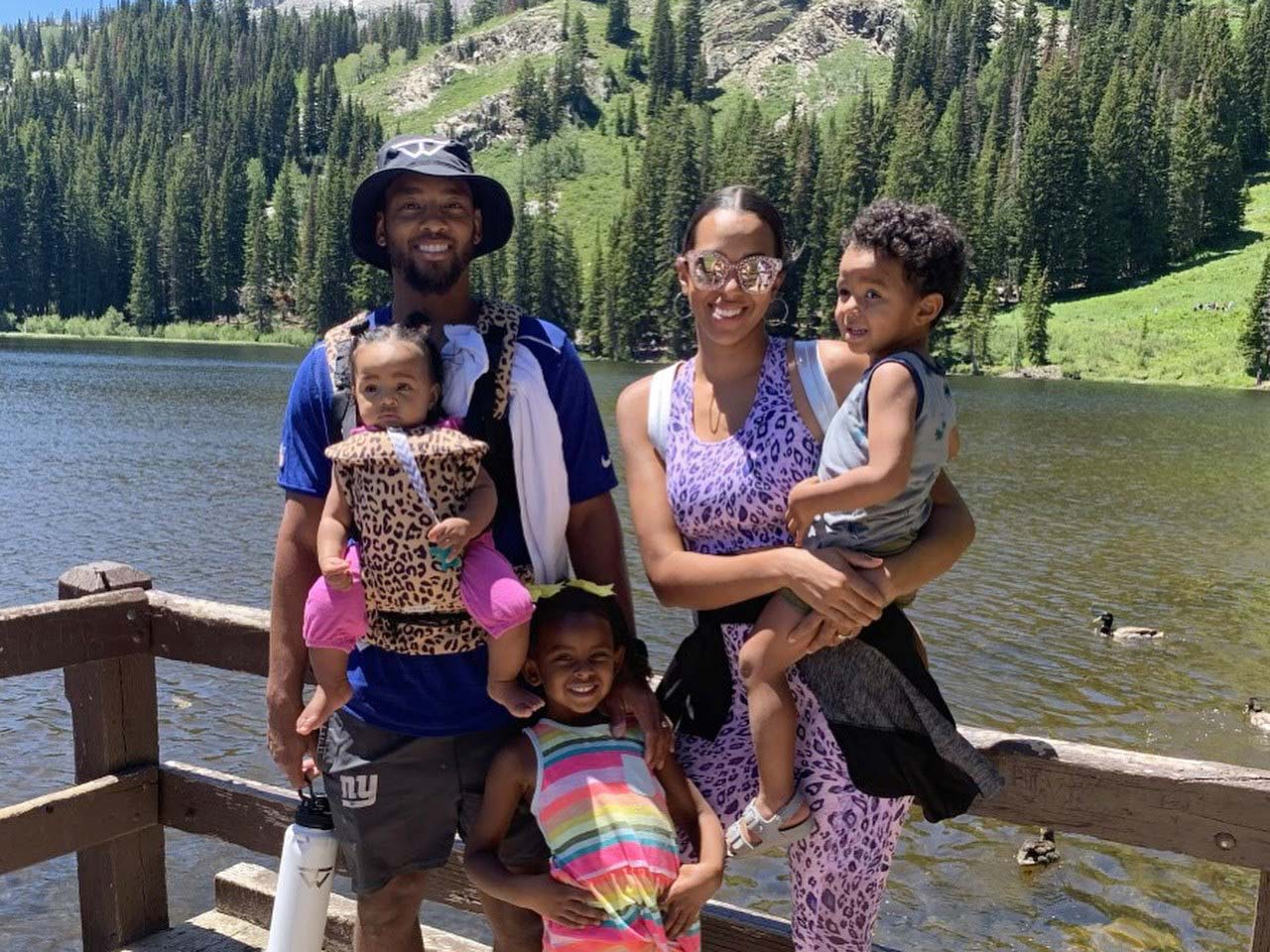 Jeff Gallego
Football & Baseball Manager
Playing Tennis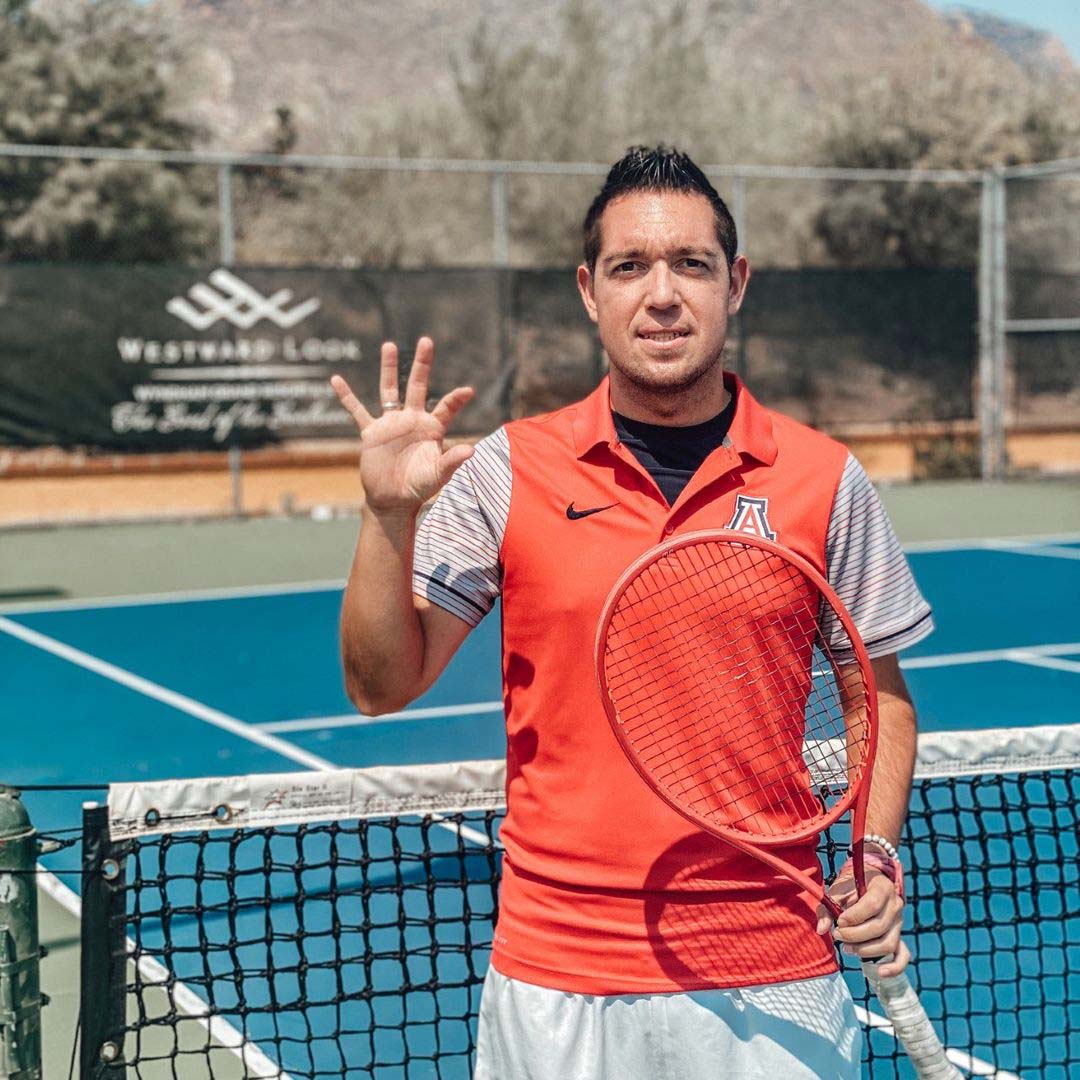 Letterwinner Highlights
We would like to recognize Football Letterwinner, Adrian Koch who served in the marines prior to coming to Arizona… thank you for your service. #WearTheColors #BearDownForLife #NeverForget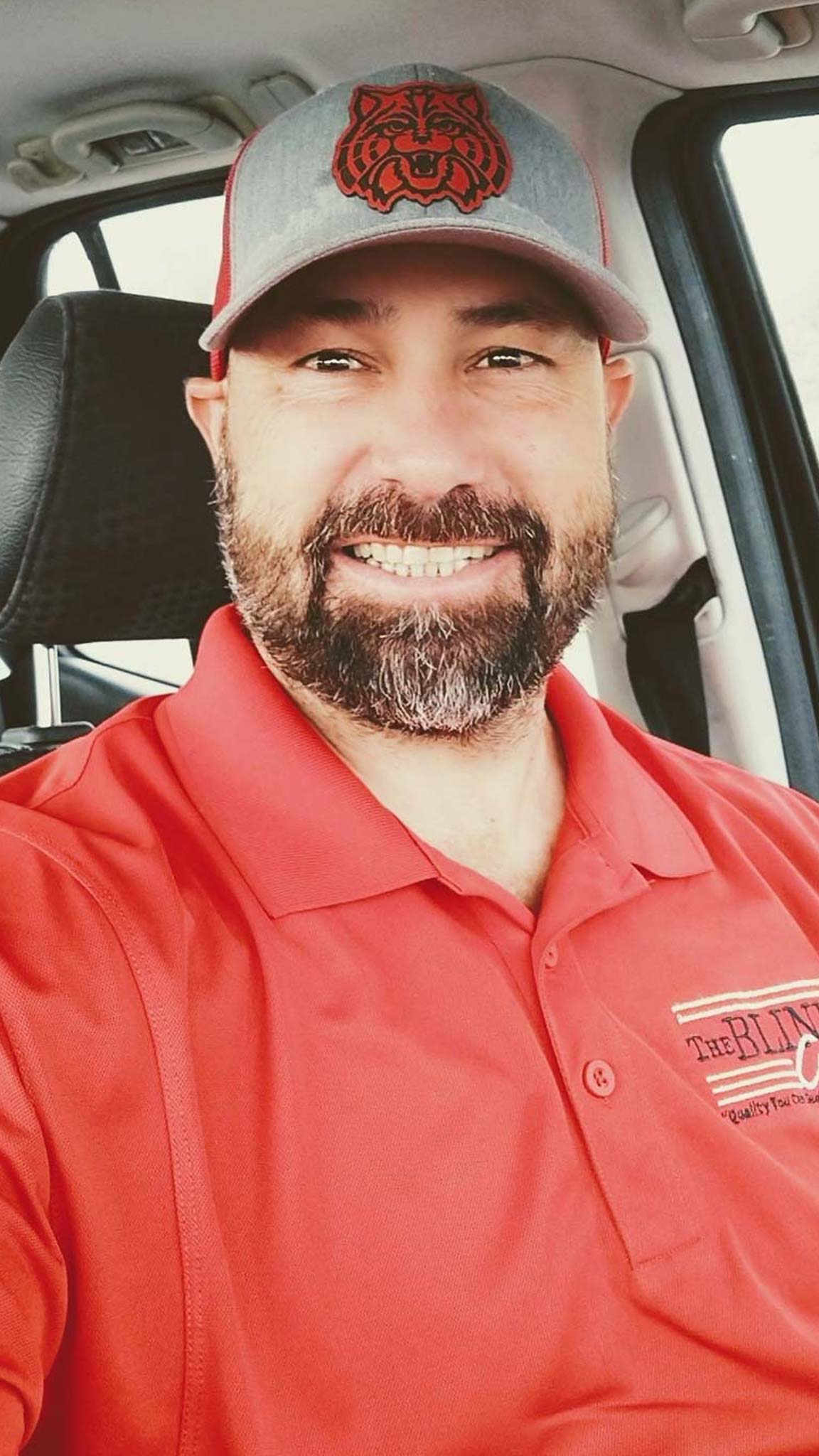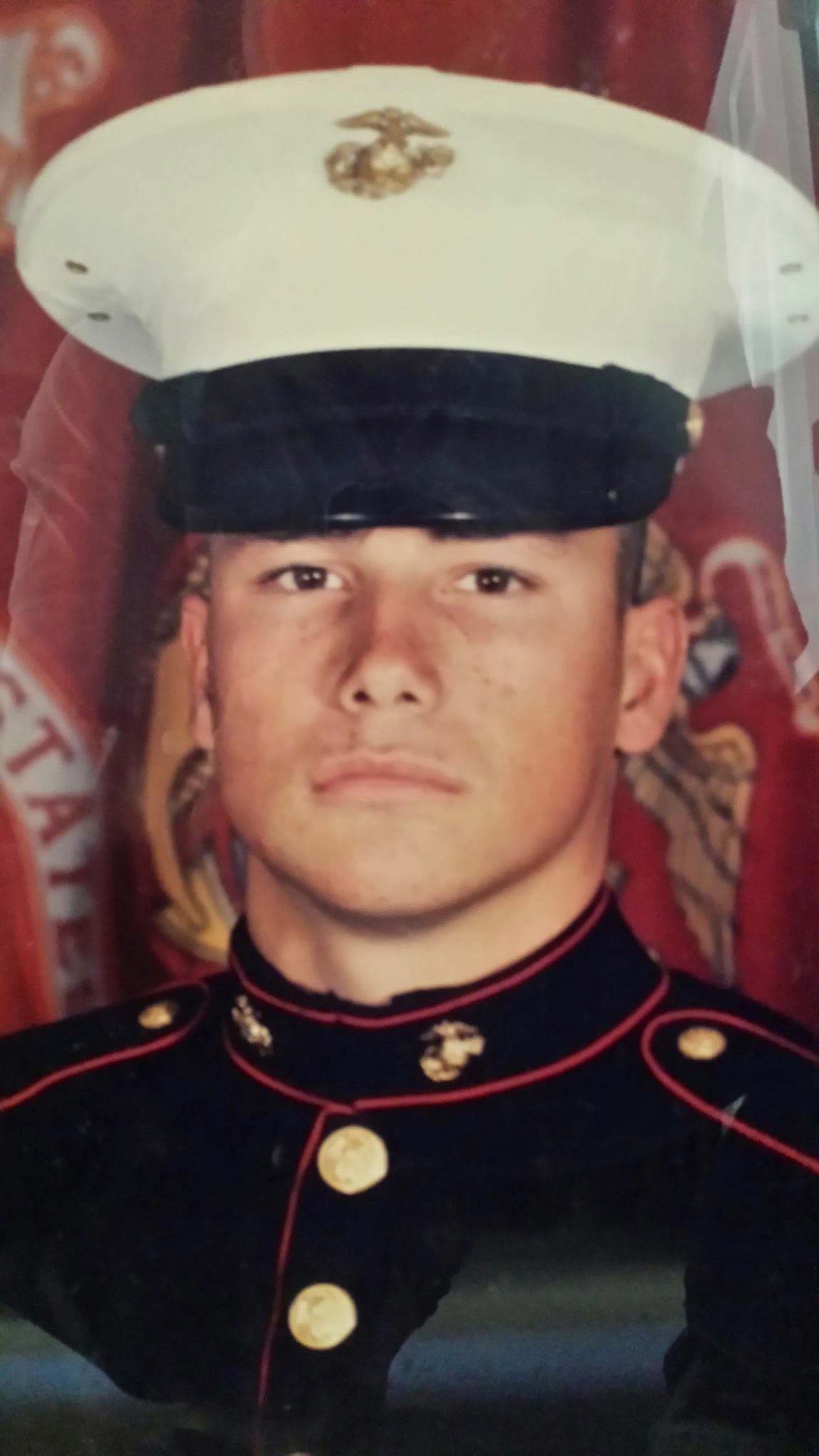 Head Coach Quotes from the month
---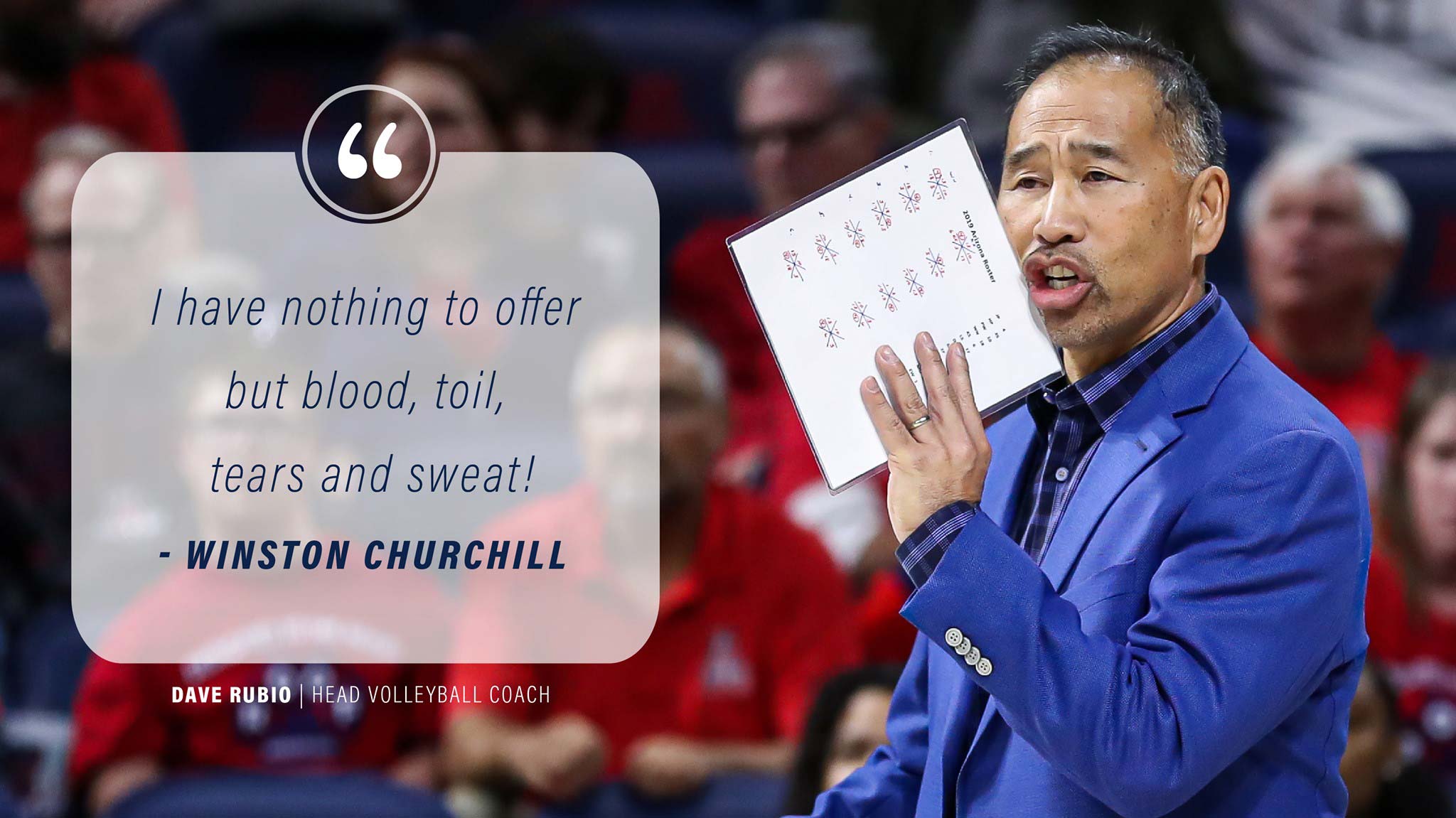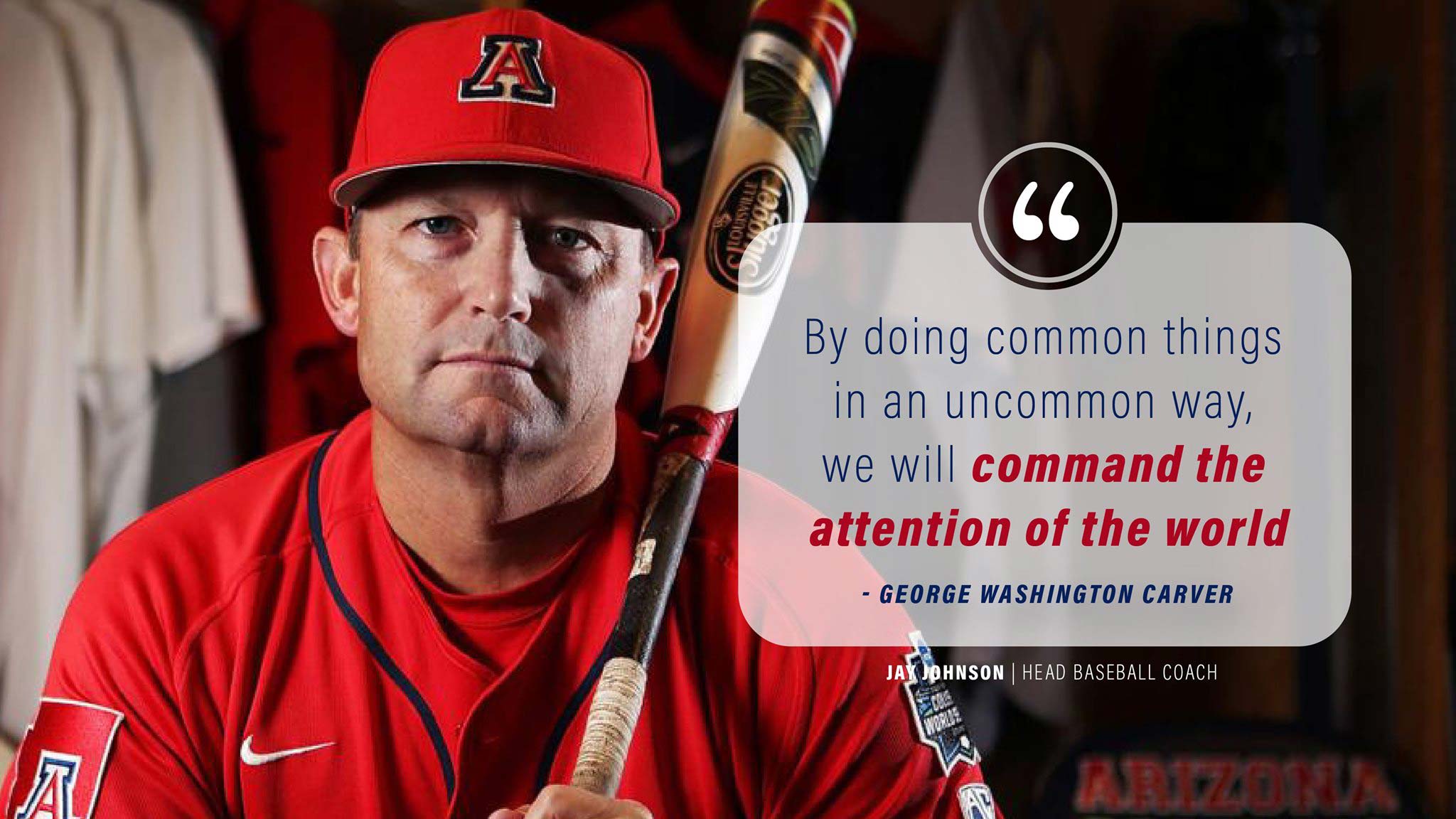 CATS Give Back
There are many ways to give back as a Letterwinner from giving your time to provide career advice student-athletes or by giving directly to your Arizona specific sports program. If you are interested in mentoring student-athletes, please create an account on Bear Down Network (this platform is similar to LinkedIn but, exclusively for Wildcats) at beardownnetwork.com. Be sure to request to join our private A-Club Letterwinner group once you have created your BDN account. If you are interested in giving philanthropically, click the links below.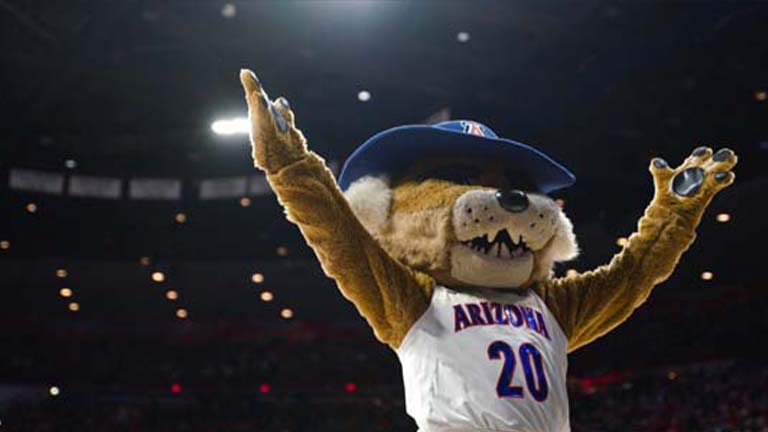 Wildcat Scholarship Fund
---
Pooled fund to benefit Arizona's 21 individual sports that supports room, board, books, fees and meals for student-athletes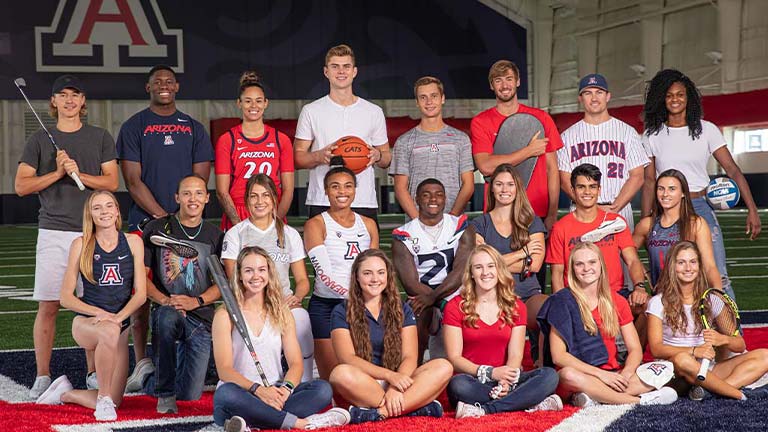 Individual Sports
---
Support individual sport scholarships or sport operations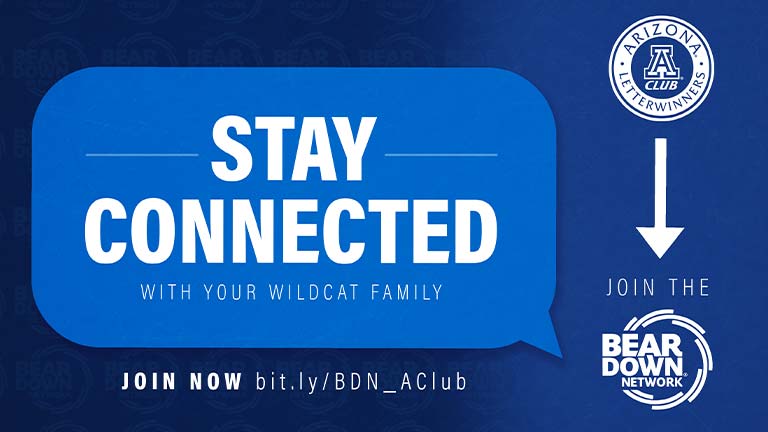 Bear Down Network
---
Stay connected with your fellow teammates, Letterwinners, and alumni on the new Bear Down Network! Join today and access networking, career development, and an opportunity to mentor current student-athletes!
Do you have any photos from when you were a student-athlete or ones of you currently showing your Wildcat spirit? Send them to us on any social media platform or by emailing us at letterwinners@arizona.edu for a chance to be featured!
UPDATE YOUR A-CLUB INFO
---
Not receiving our emails about upcoming events or ways to get involved? Make sure to update your information by following the link below