Teacher Appreciation Week
---
The A-Club celebrated Teacher Appreciation Week earlier this month. We thank all our former student-athletes and Wildcats out there educating and making a difference in their community. Thanks for all you do!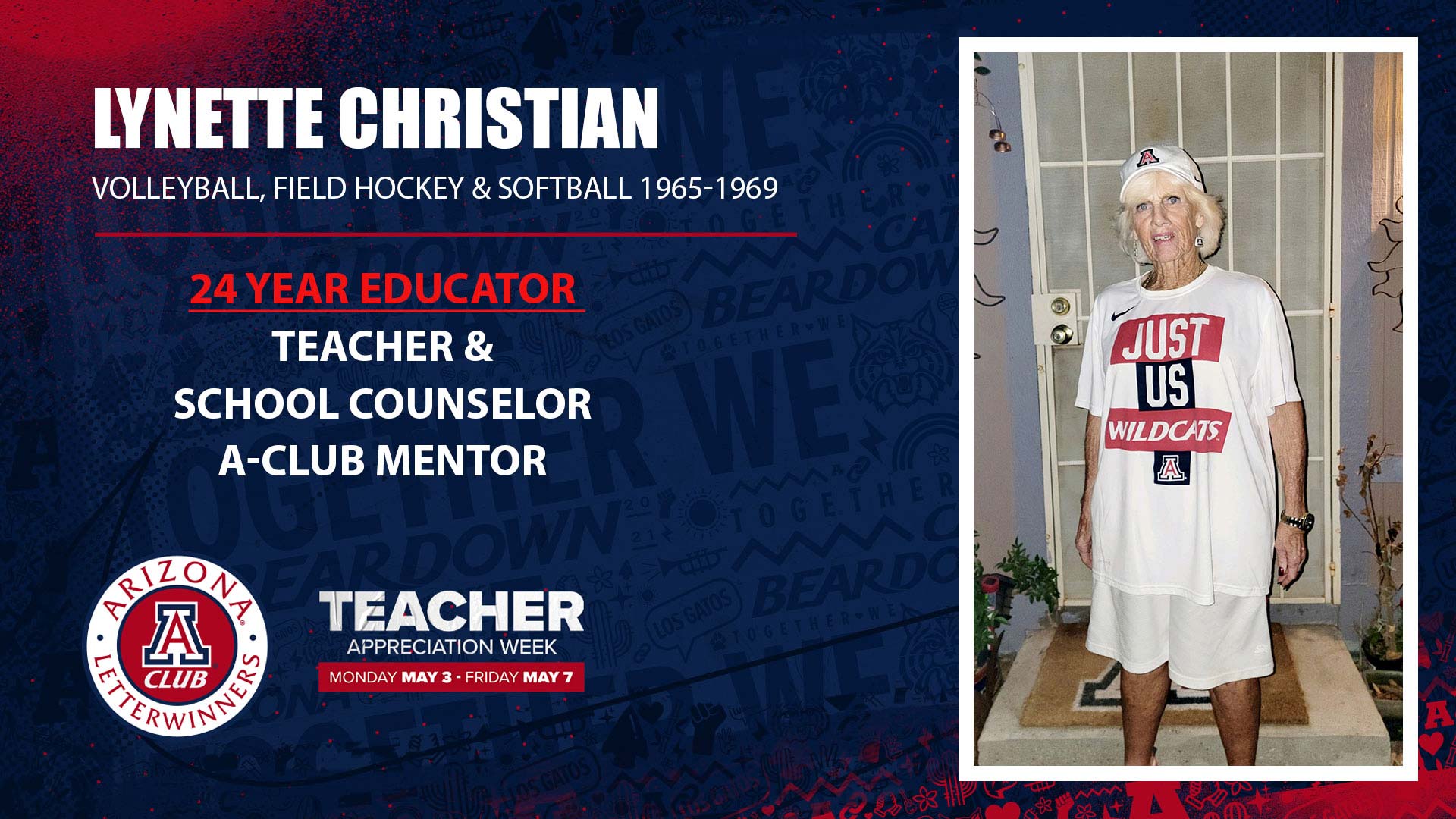 In the 1960's Arizona female athletes were under the Women's Recreational Association. They did not "Letter" in a sport until 1979. Lyentte and other female athletes did in fact receive a letter years later. We thank her and her teammates for paving the road for all Arizona women student-athletes to follow!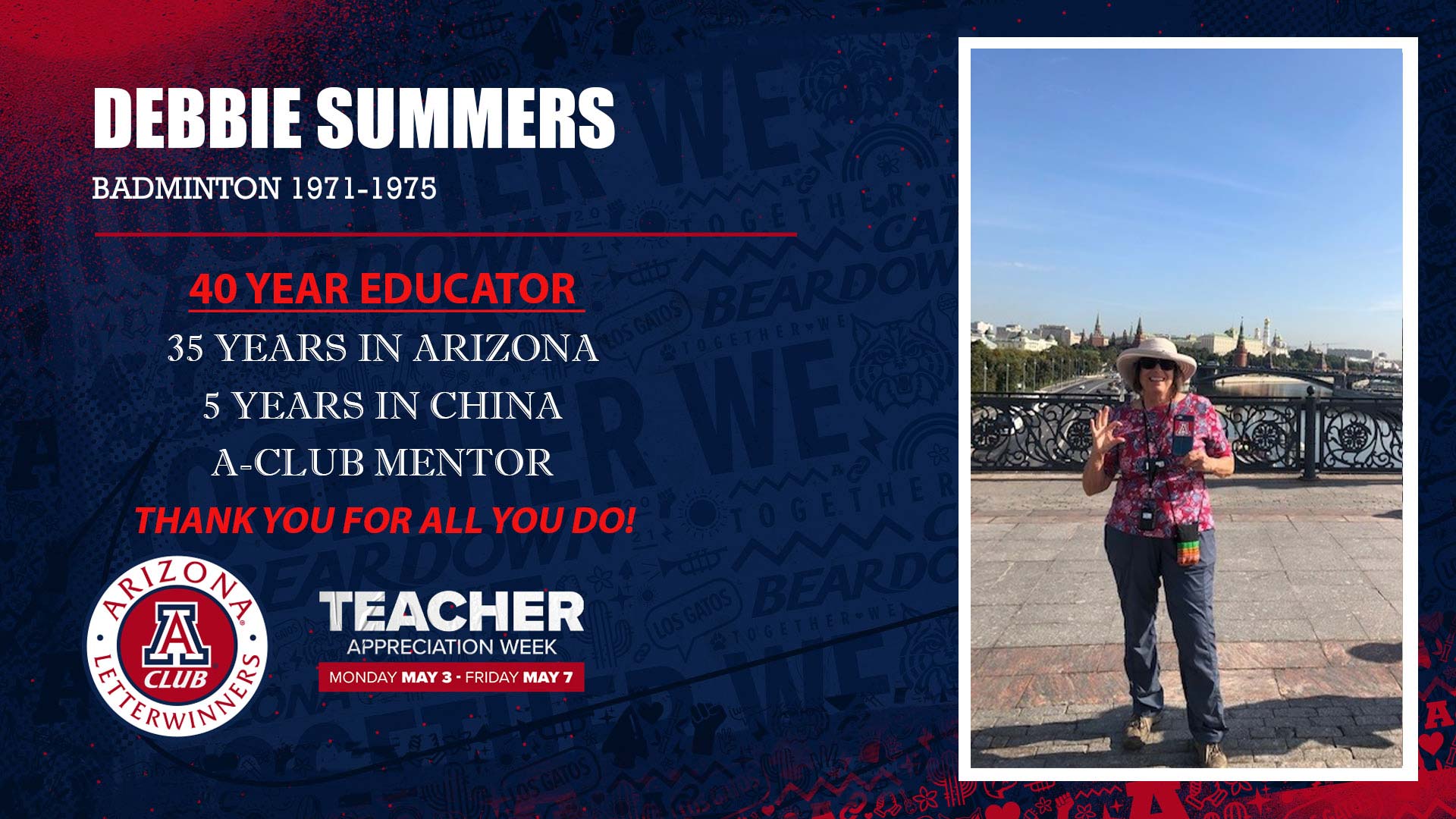 Debbie's senior year (1974-1975) was the first year of women's athletics scholarships. She was 1 of 45 female athletes who received one that year.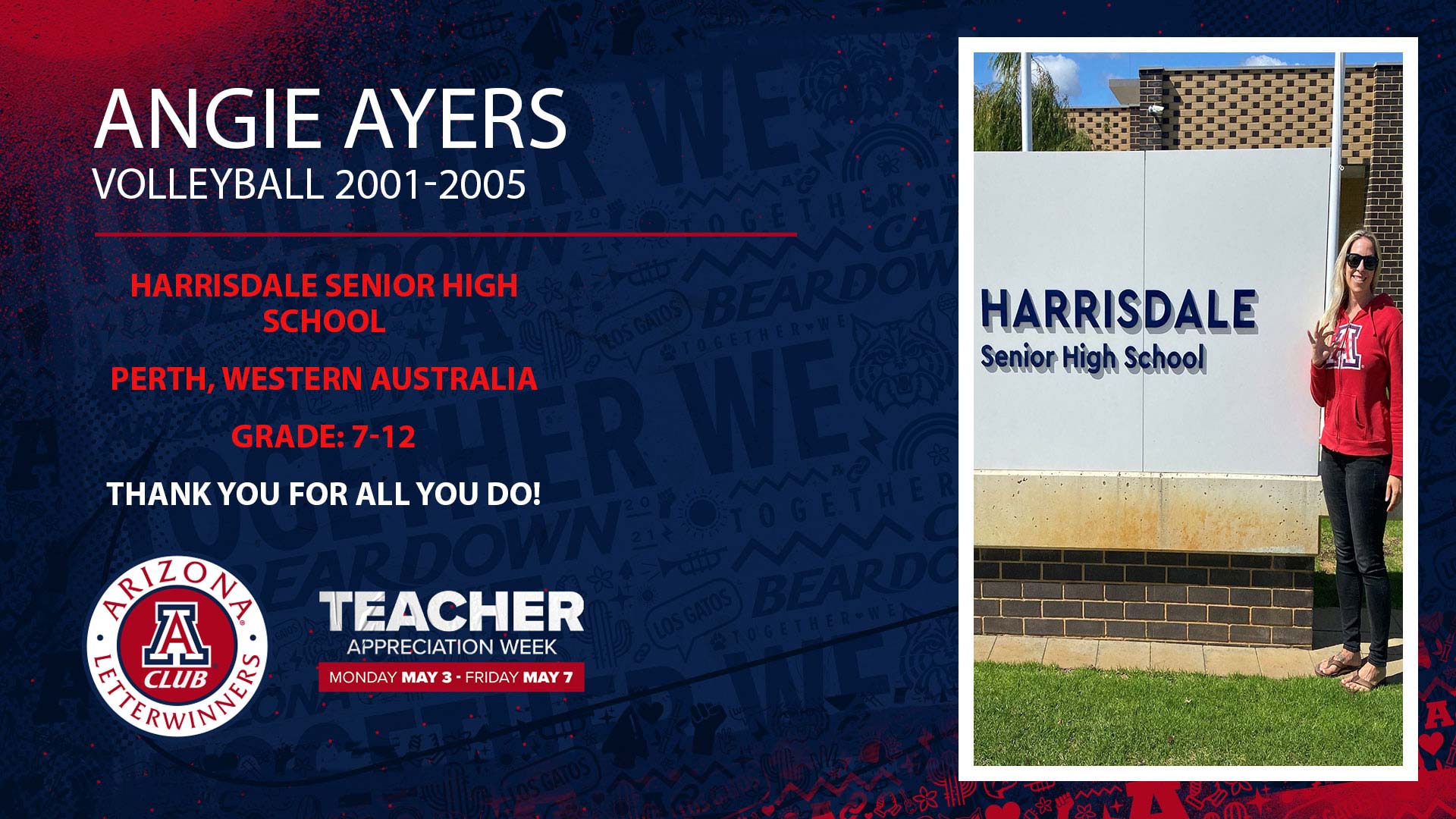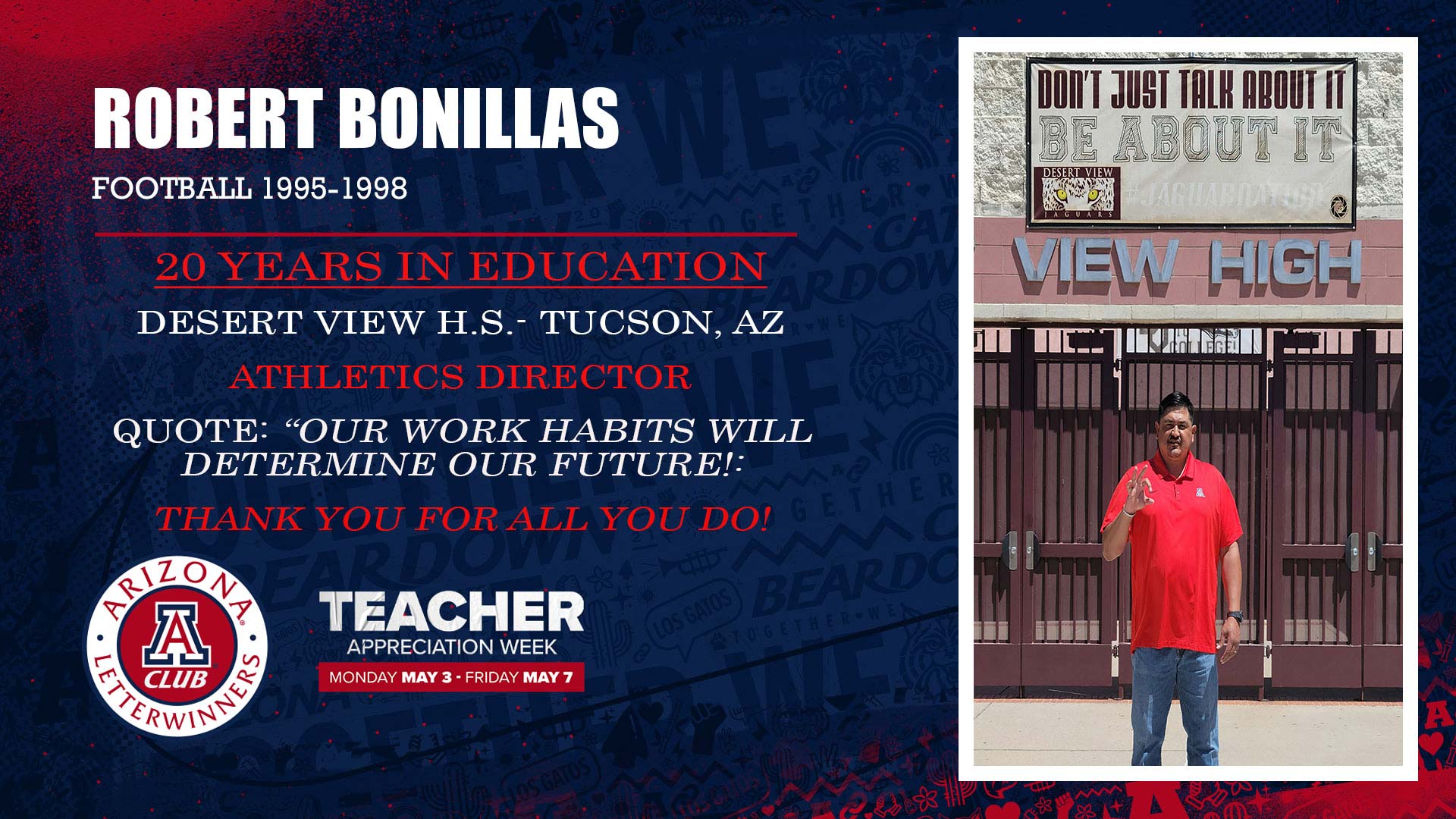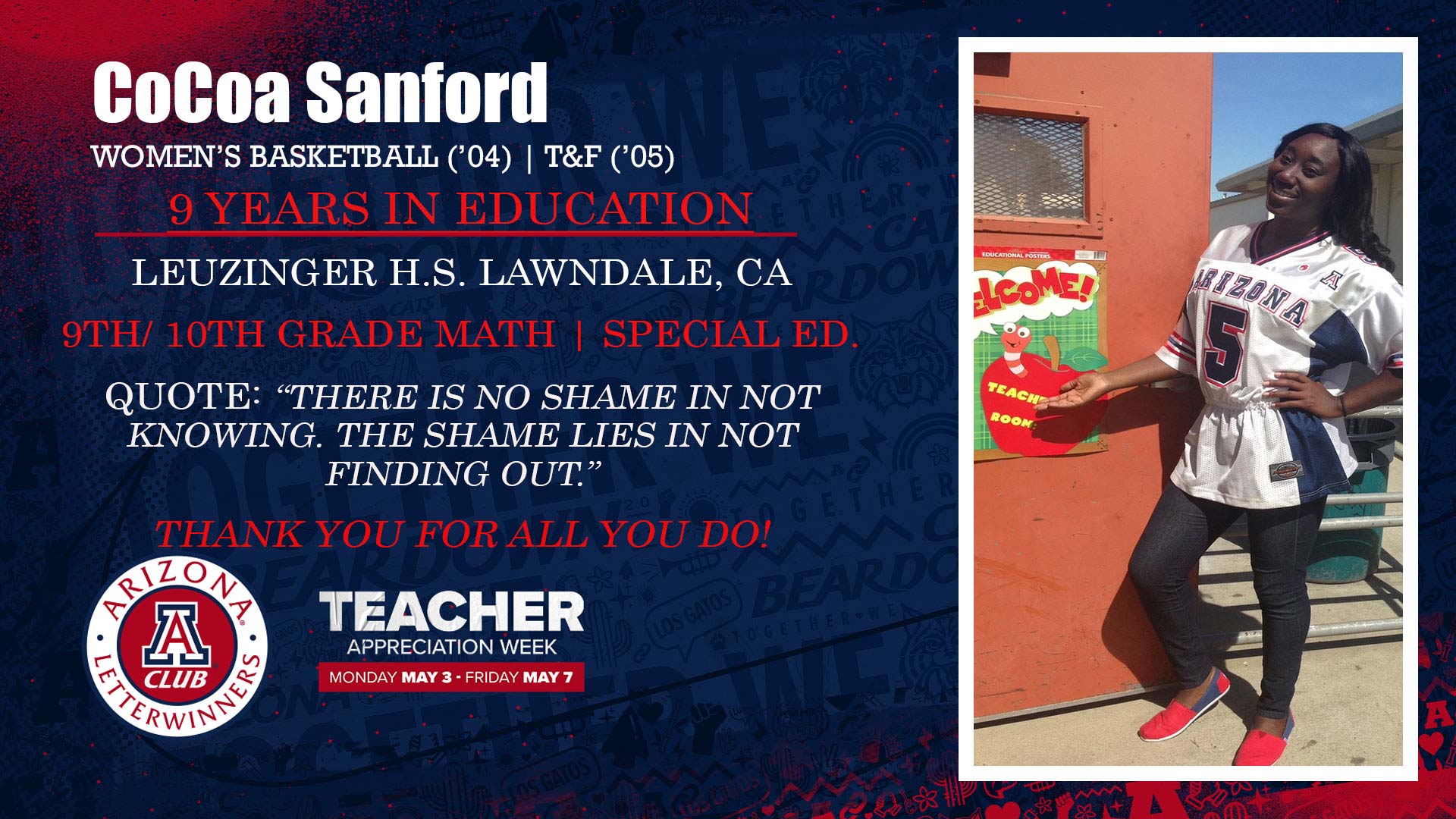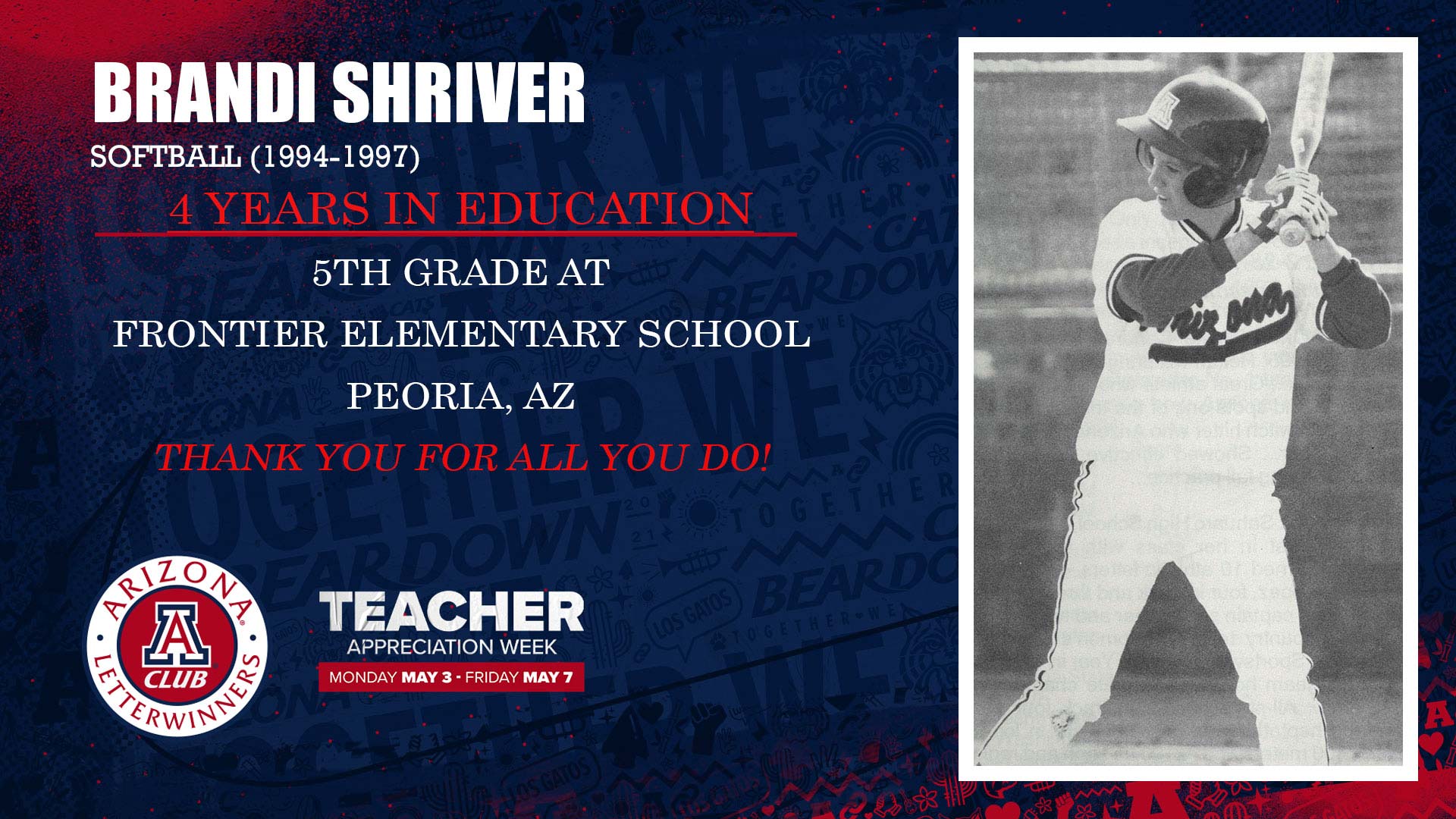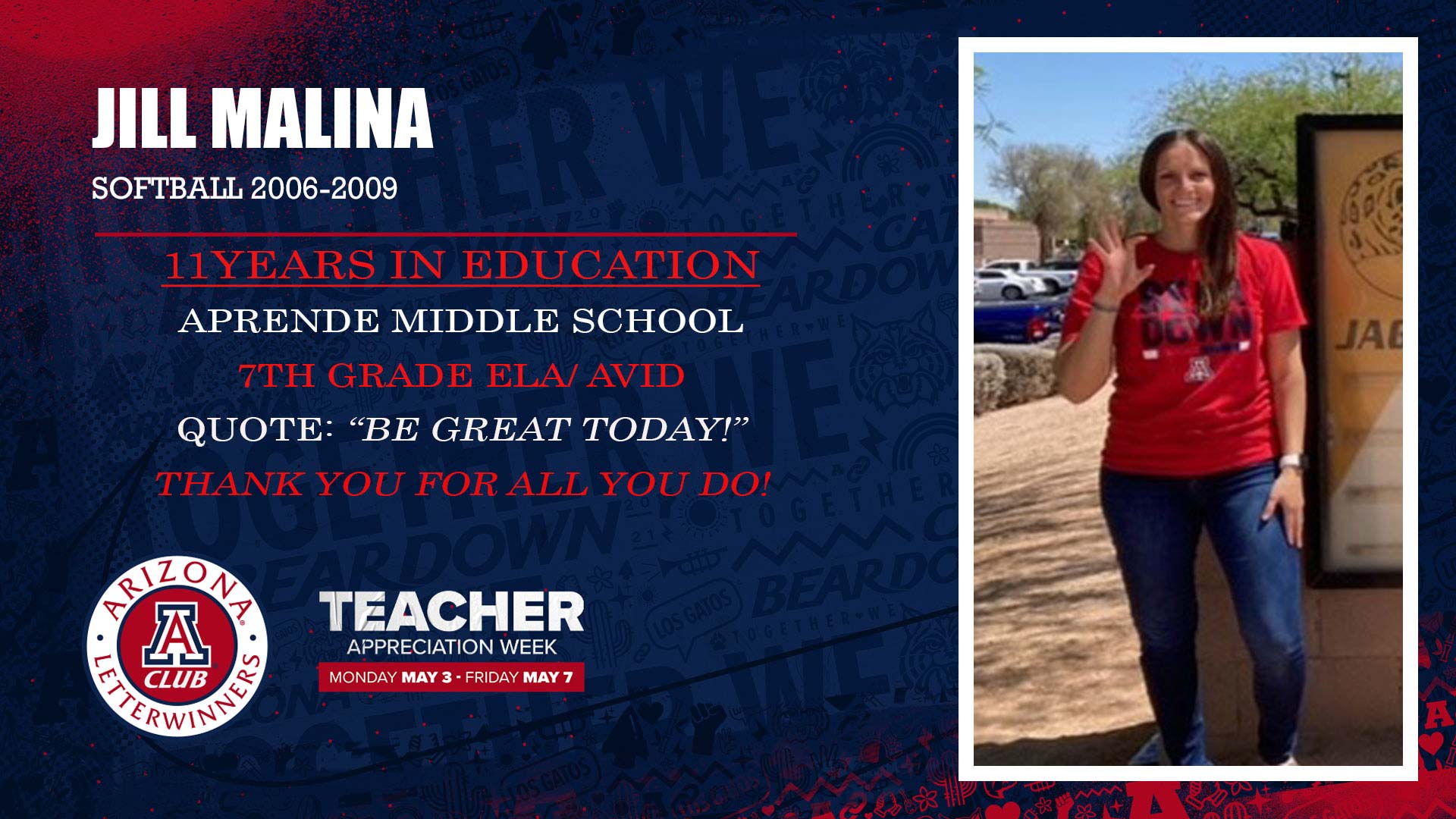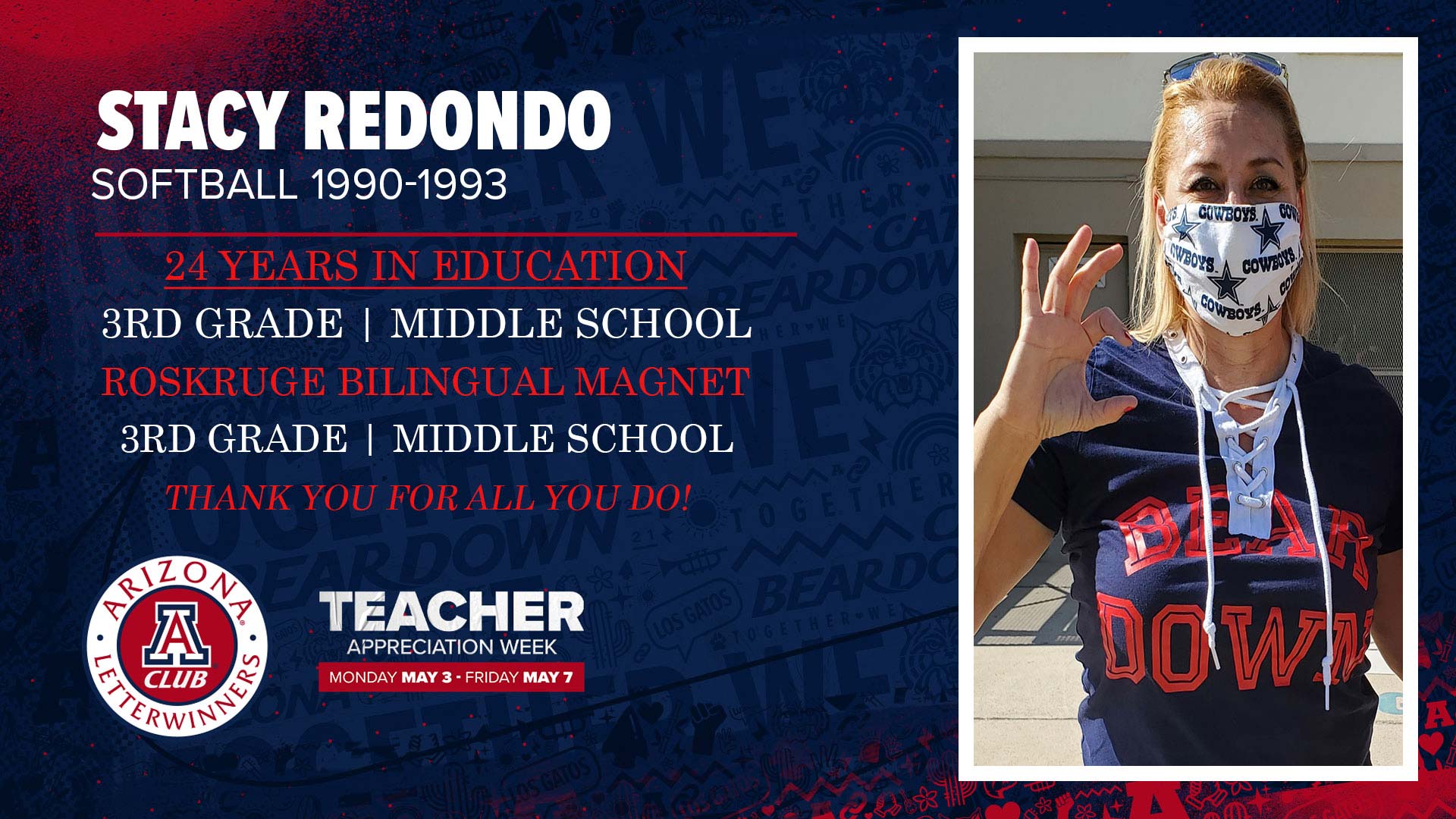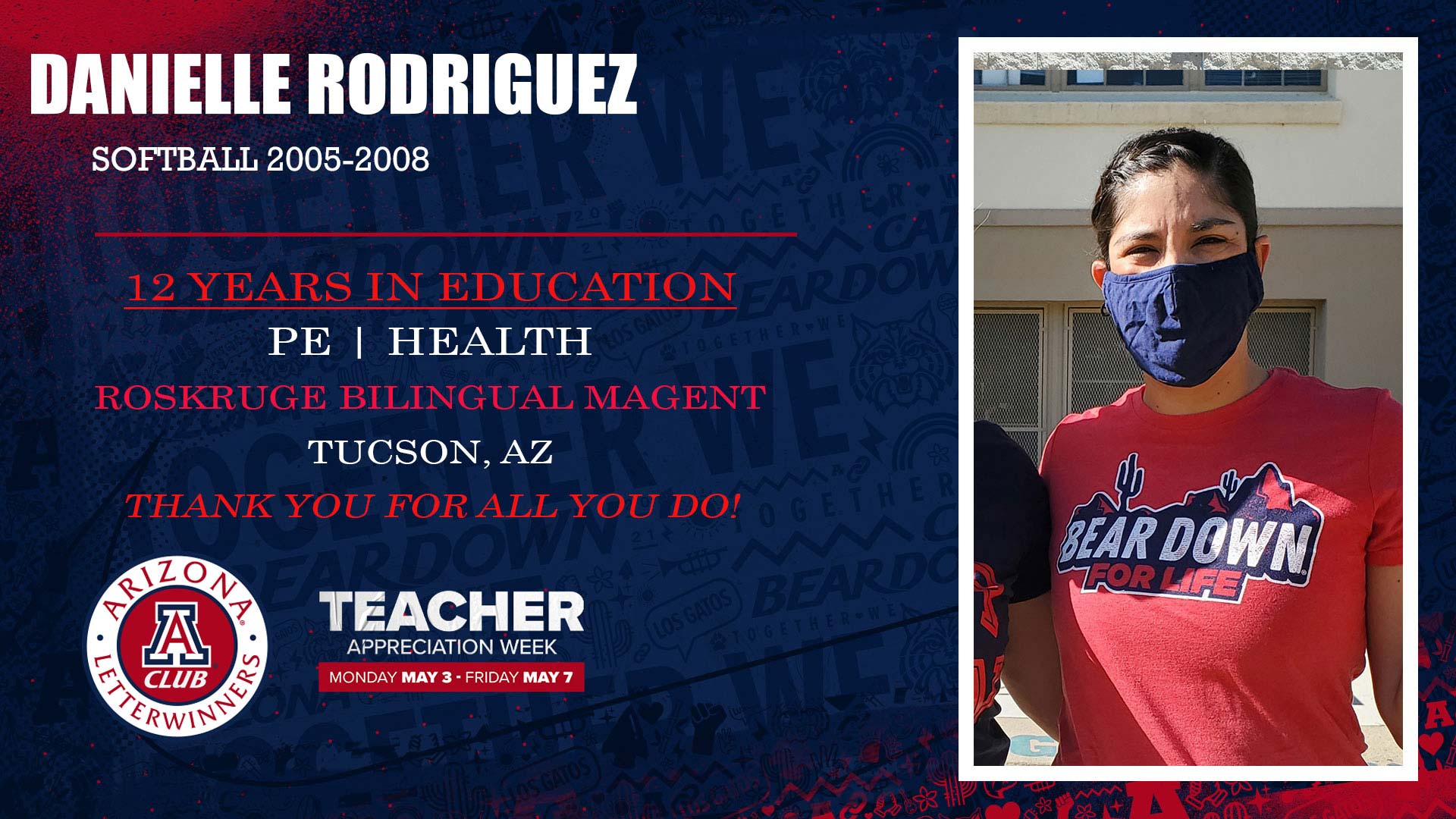 The A-Club is excited to announce that we have launched an online shop where you can purchase UA gear!
The "My Team Shop" will launch on June 1st, and will be open until June, 15th. A-Club members can simply click on the link below, choose your items, securely check-out, and your Arizona sport specific branded apparel items will ship to you in 3-4 weeks after shop closing date. This month's feature sports are Women's & Men's Golf, and Women's & Men's Tennis. If you don't see your sport listed here, don't fret, we'll be launching a new My Team Shop at the beginning of each month with a new group of Arizona sports programs apparel. Happy shopping.
Join us for the season opener in Vegas!
---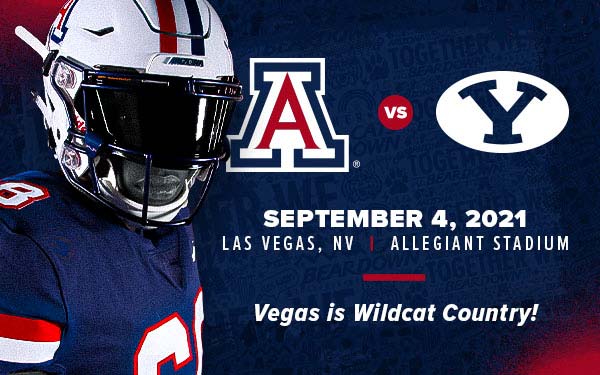 Mark your calendar for the Wildcats season opener on September 4, 2021 against BYU in Las Vegas! Click the link below to purchase your tickets for the game. We look forward to seeing you then… VEGAS IS WILDCAT COUNRTY!
Click here
CATS Give Back
There are many ways to give back as a Letterwinner from giving your time to provide career advice to student-athletes or by giving directly to your Arizona sports program. If you are interested in giving philanthropically, click the links below.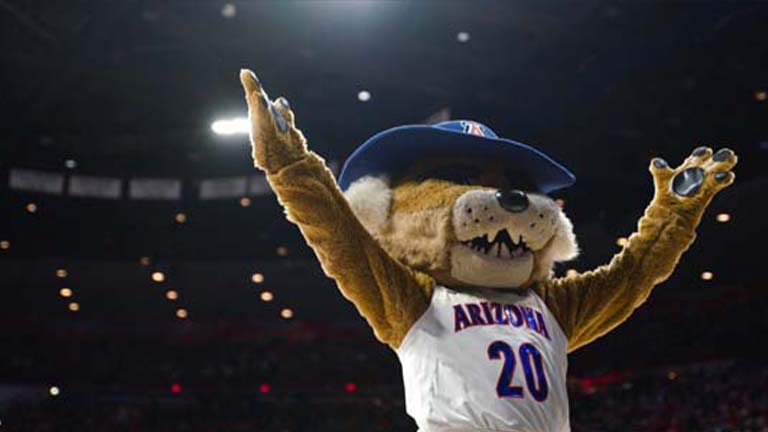 Wildcat Scholarship Fund
---
Pooled fund to benefit Arizona's 21 individual sports that supports room, board, books, fees and meals for student-athletes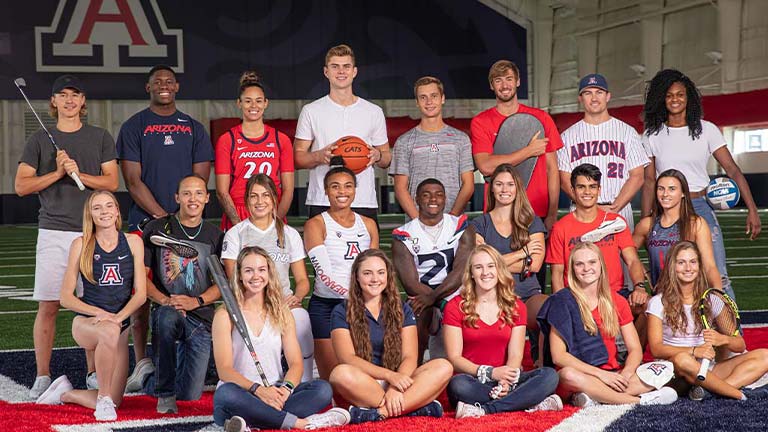 Individual Sports
---
Support individual sport scholarships or sport operations
JOIN THE BEAR DOWN NETWORK
---
Join the Bear Down Network to hear about A-Club virtual & live events for alumni letterwinners to connect with current student-athletes to provide them life & career advice.
The Bear Down Network is a great wat to elevate your career as well. It's an online community and resource exclusive to Wildcats. Get started today by creating your account at beardownnetwork.com. (this platform is similar to LinkedIn but, exclusively for Wildcats)"
SIGN UP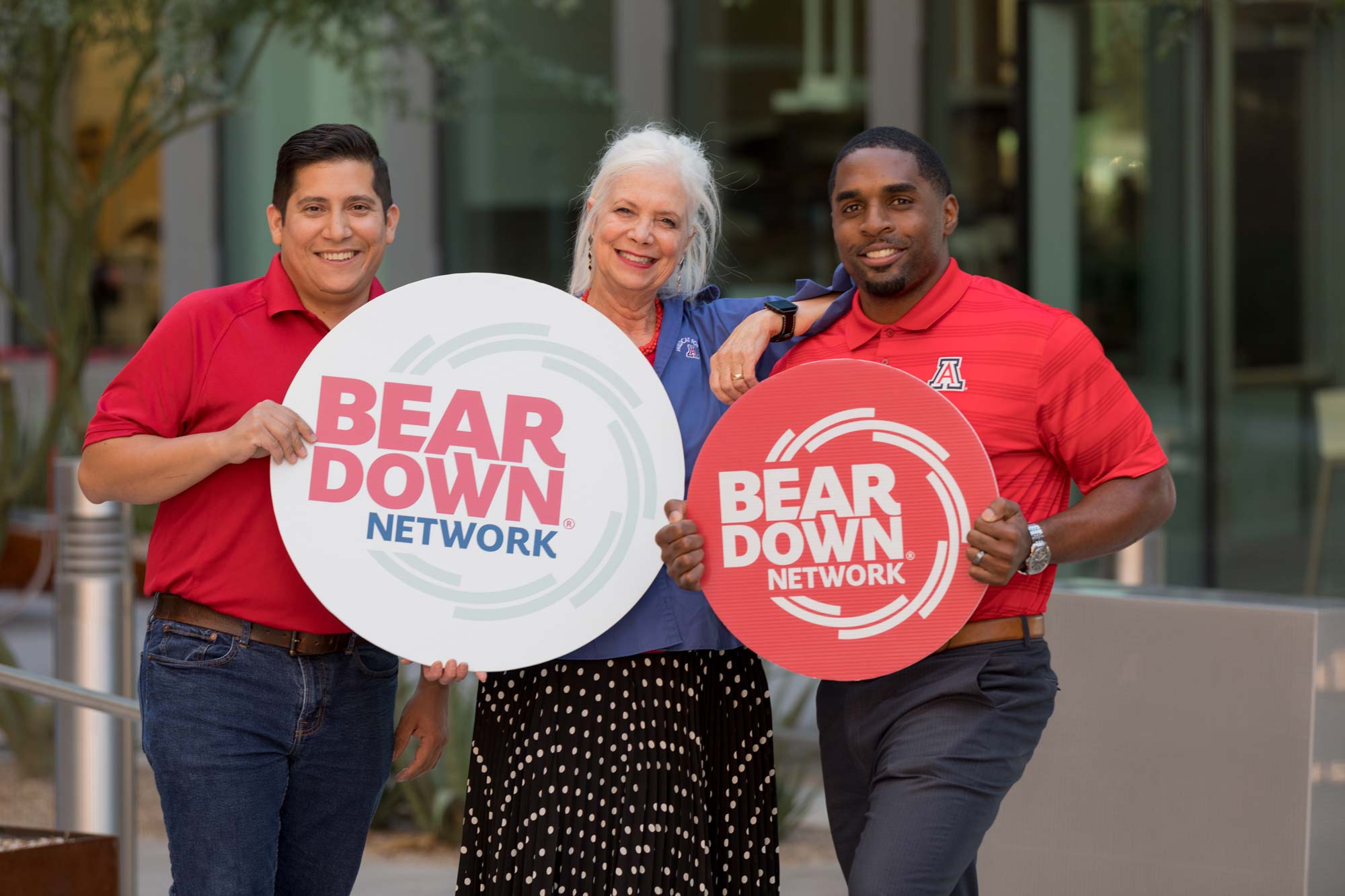 UPDATE YOUR A-CLUB INFO
---
Not receiving our emails about upcoming events or ways to get involved? Make sure to update your information by following the link below
Do you have any photos from when you were a student-athlete or ones of you currently showing your Wildcat spirit? Send them to us on any social media platform or by emailing us at letterwinners@arizona.edu for a chance to be featured!