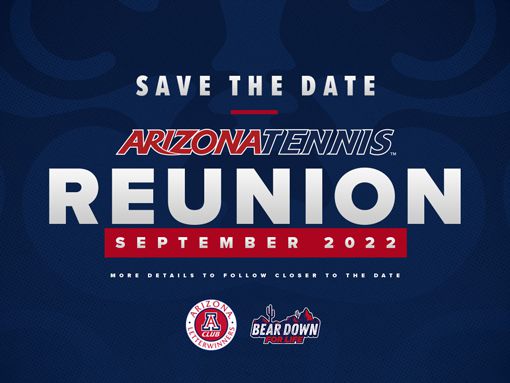 SAVE THE DATE:
Arizona Men's and Woman's Tennis Reunion
September 9th -10th 2022
---
Attention Arizona Tennis alumni! All former student-athletes, student managers and coaches are invited to join the A-Club to celebrate your sport reunion in September 9-10, 2022.
Click the Link Below to RSVP (deadline to RSVP is August 31, 2022). We Look forward to seeing you all in September!
Click here to RSVP
Happy 50 years of Title IX!
---
The A-Club would like to thank our Letterwinner panelist, speakers, and host for speaking at the Title IX 50 year celebration this past Thursday. They all did wonderful and truly spoke from the heart. It was amazing to see how far we have come and see the amazing things that will happen in the near future. Here's to another 50 years Wildcats!
---
In case you missed the celebration here are some videos of what happened.
2022 Father of the Year Celebration
---
This year the A-Club had the pleasure of having two letterwinners win Arizona Father of the year Award. LaMonte Hunley and Mike Candrea received this award for their roles in the community and the positive role models they have been for our youth throughout the years. Way to Bear Down!
The "My Team Shop" will launch on July 1st – July 8th. A-Club members can simply click on the links below, choose your items, securely check-out, and your Arizona sport specific branded apparel items will ship to you in about 7 weeks after the shop closing date. Happy shopping.
Wear The Colors Spotlight
---
Each Friday, we spotlight a letterwinner who is reppin' the U of A with pride! Do you know a fellow teammate or coach that you think should be spotlighted? Email us at letterwinners@arizona.edu.
Getting to Know Your Wildcats!
---
We have started something new! The A- Club as teamed up with Wildcat radio 1290am to talk about your experience at UA. If you would like to take part of this opportunity, please email Letterwinners@arizona.edu and we will give you more details.
Take a look at Softball Letterwinner Debbie Day and Basketball Letterwinner Bennett Davison and their talks with wildcat radio.
The A-Club is deeply saddened to hear the recent news of the passing of our fellow Wildcats. Our thoughts go out to their family, friends and teammates.
Clarke Duncan
Baseball Letterwinner 1949-1951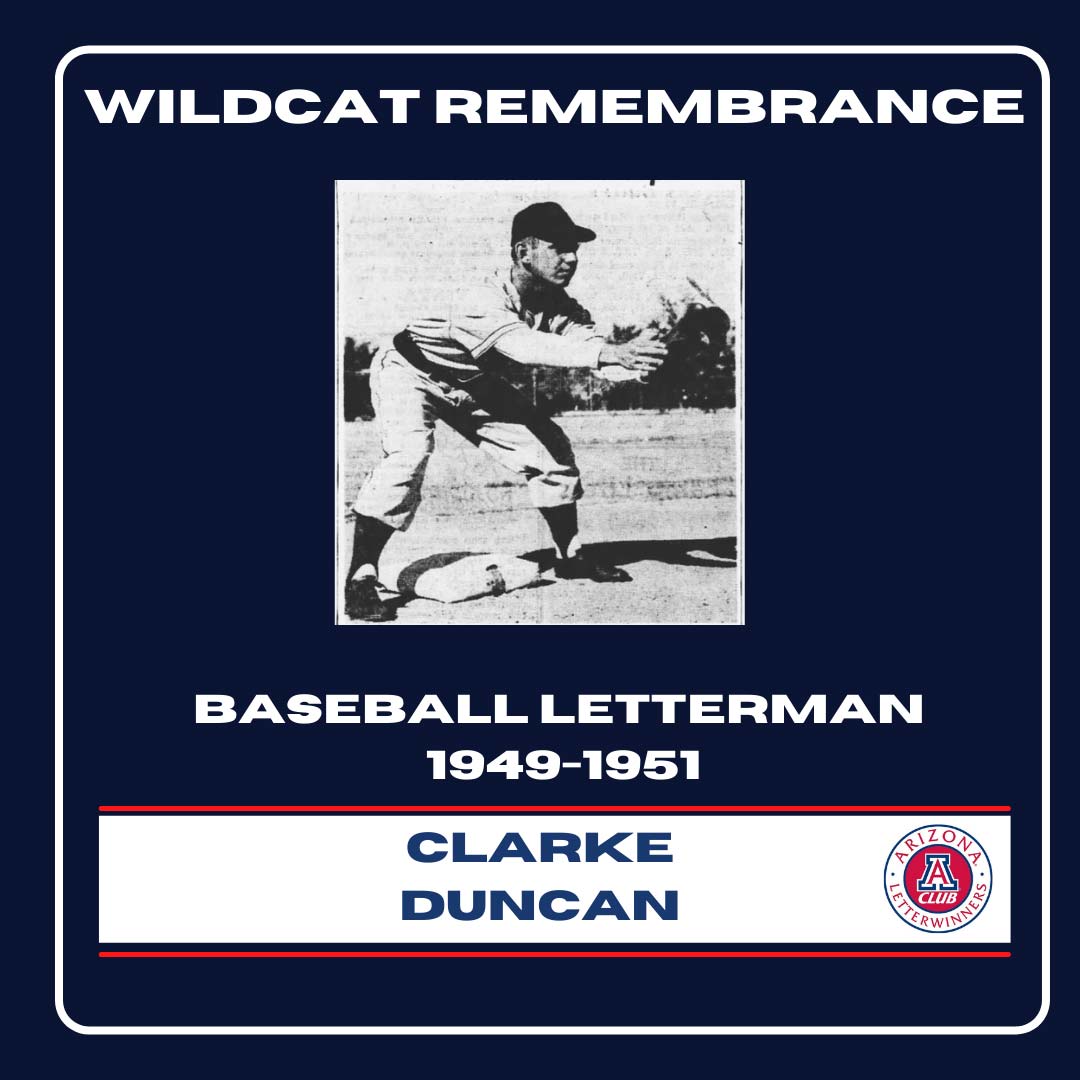 JOIN THE BEAR DOWN NETWORK
---
Join the Bear Down Network to help our current student athletes with career and life advice but also learn more about how you can elevate your own career! Please note our CATS Connect Mentorship Program will communicate through the Bear Down Network. Click here to create an account and join the network (this platform is similar to LinkedIn but, exclusively for Wildcats).
SIGN UP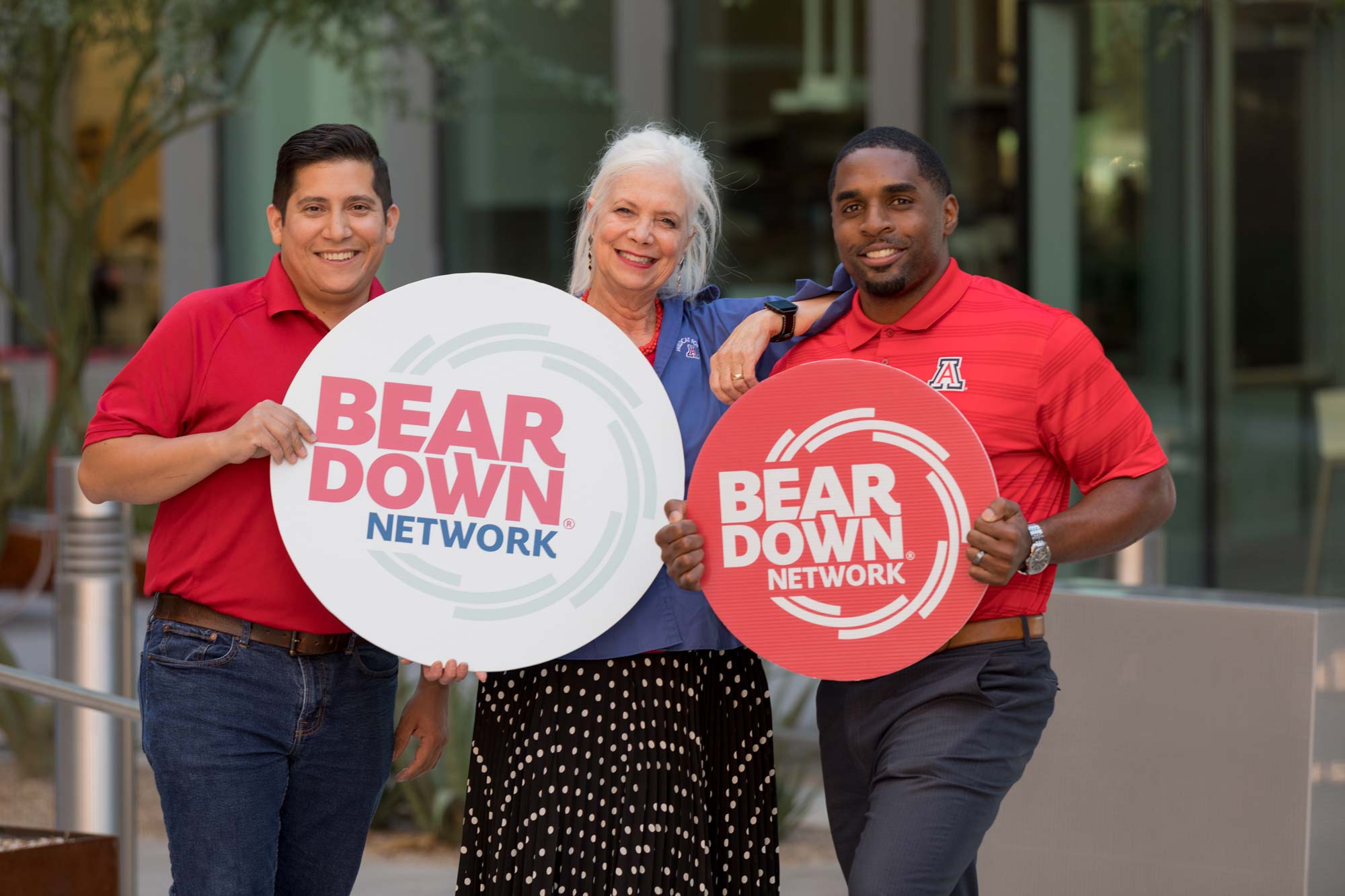 CATS Give Back
There are many ways to give back as a Letterwinner from giving your time to provide career advice to student-athletes or by giving directly to your Arizona sports program. If you are interested in giving philanthropically, click the links below.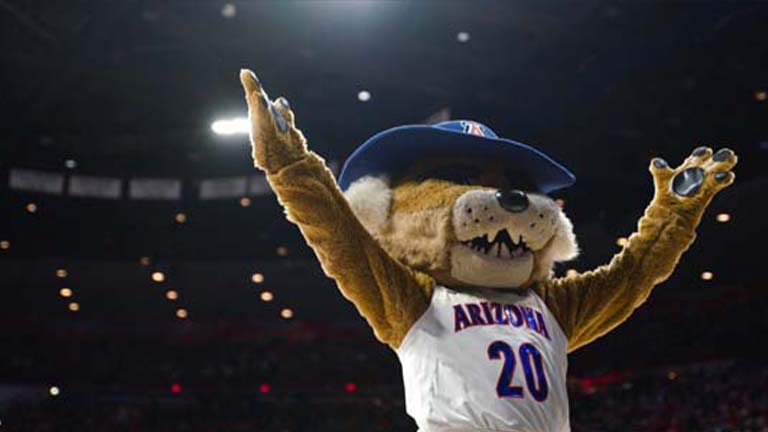 Wildcat Scholarship Fund
---
Pooled fund to benefit Arizona's 21 individual sports that supports room, board, books, fees and meals for student-athletes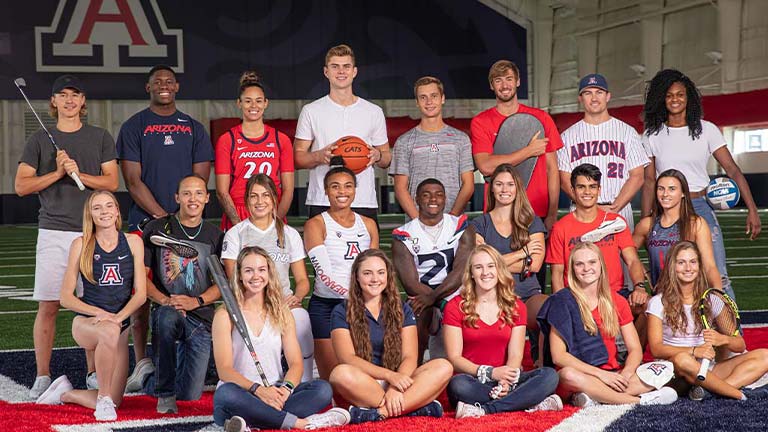 Individual Sports
---
Support individual sport scholarships or sport operations
UPDATE YOUR A-CLUB INFO
---
Not receiving our emails about upcoming events or ways to get involved? Make sure to update your information by following the link below
Do you have any photos from when you were a student-athlete or ones of you currently showing your Wildcat spirit? Send them to us on any social media platform or by emailing us at letterwinners@arizona.edu for a chance to be featured!