Calling All Beach Volleyball Alumni
please RSVP NOW for your 2023 Beach Volleyball Reunion!
---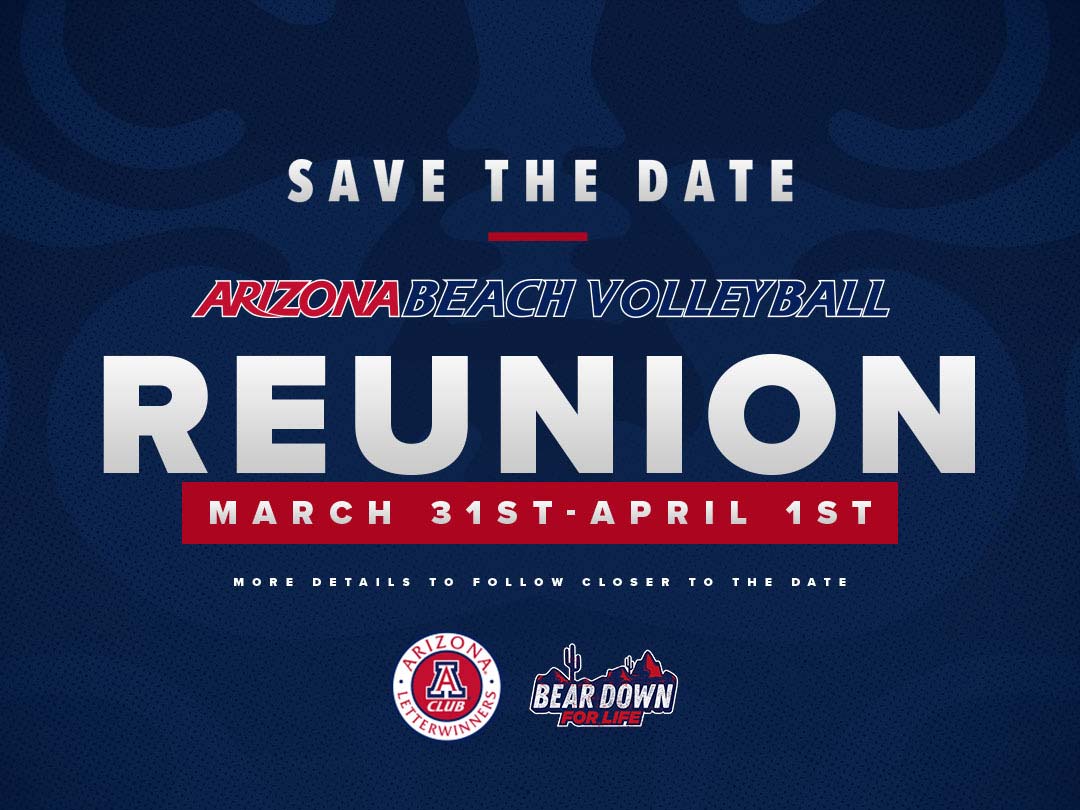 Arizona Beach Volleyball & the A-Club are excited to invite all Beach Volleyball Letterwinners, participants, student managers, and former coaches to attend the 2023 Arizona Beach Volleyball Reunion. This two-day event will be held on Friday, March 31 and Saturday, April 1, 2023. Register below and help us make this weekend a huge success, so we can celebrate the amazing milestones of this program. Please be sure to pass along this information to your teammates!
Please RSVP online for all events no later than Monday, March 20, 2023. Please note that all times and locations are subject to change.
Football Alumni
Please Save the Date for your 2023 Arizona Football Alumni weekend!
---
Arizona Football and the A-Club are excited to invite all Football Letterwinners, participants and student managers to attend the 2023 Football Alumni Weekend to be held April 14-15, 2023. Help us make this weekend a huge success and be sure to pass this information on to your teammates!
Please RSVP online for all events no later than Thursday, March 30th, 2023. Please note, times and locations are subject to change.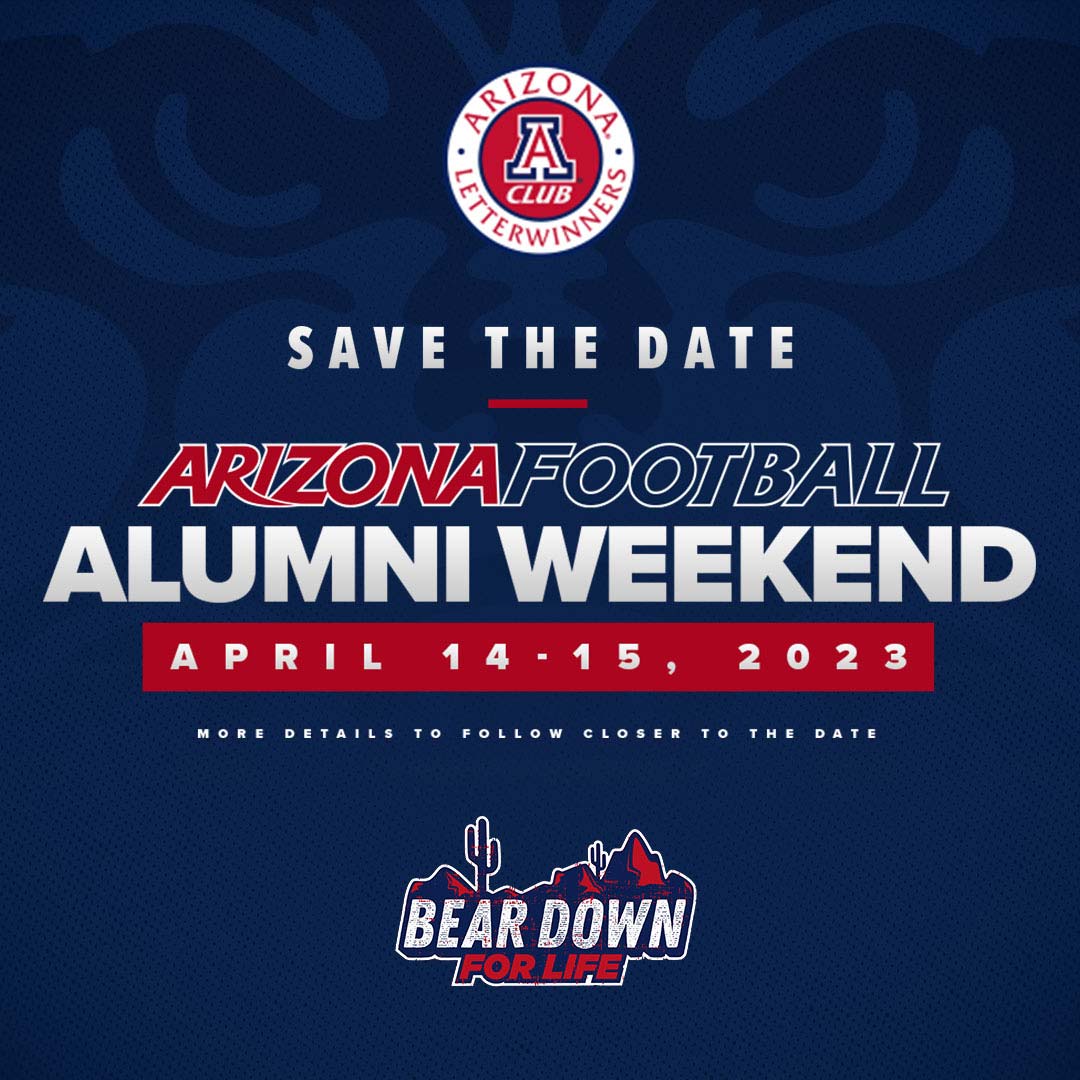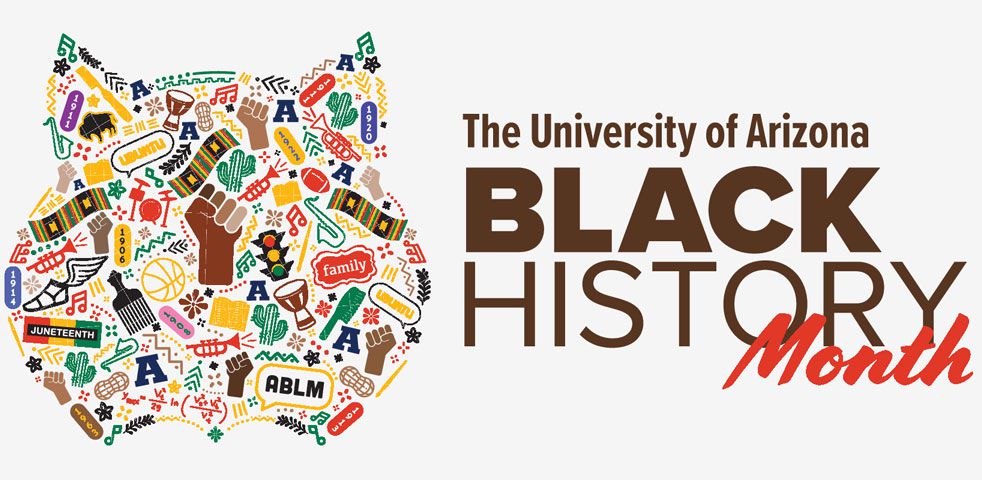 The A-Club is proud to celebrate Black History Month each year, as it gives us an opportunity to spotlight some of our amazing A-Club letterwinners and let them share what their culture means to them.
---
We had the pleasure of inducting our last 4 Ring Of Honor inductees of 2022 in the ring this month. (Posthumous) Al Fleming is the highest point scorer for UA Men's Basketball inside of McKale since it opened. We are so grateful for Al's family coming from the midwest to represent him in this induction. Kirsten Smith is the first woman to reach the 1000 point threshold in UA Women's Basketball History. Josh Green won and bronze medal in the 2020 Olympic and Zeke Nnaji was the PAC 12 2020 Freshman of the Year!
---
Teacher Appreciation Week
---
Teachers! We would love to celebrate you for this year's Teacher Appreciation week May 1-5. Please fill out the form below and we will make sure to spotlight each and every one of you.
Sign Up Here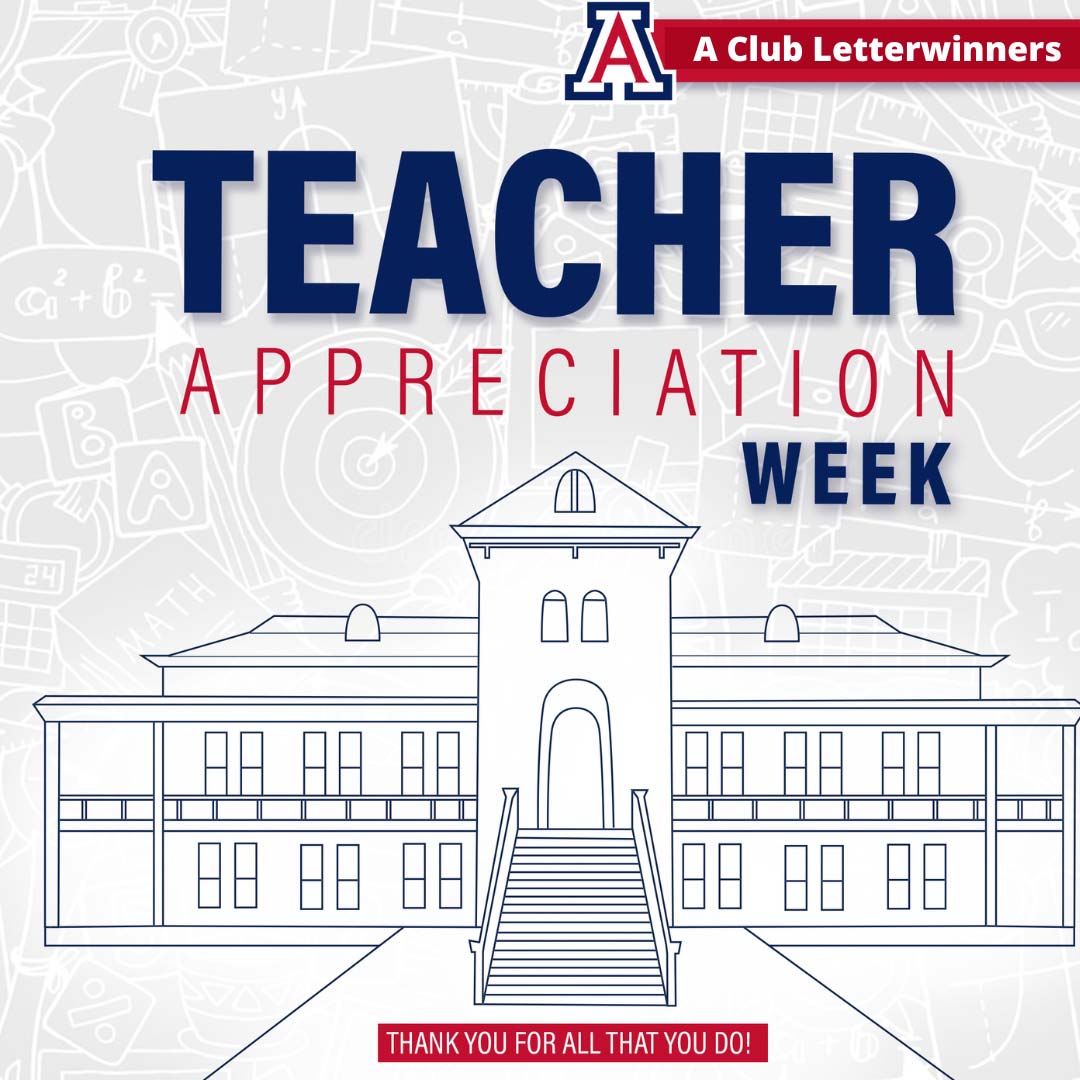 Wildcats Supporting Wildcats
---
The A-Club would like to thank all our letterwinners that came out and supported our current wildcat athletes. We appreciate the love that was shown during these games!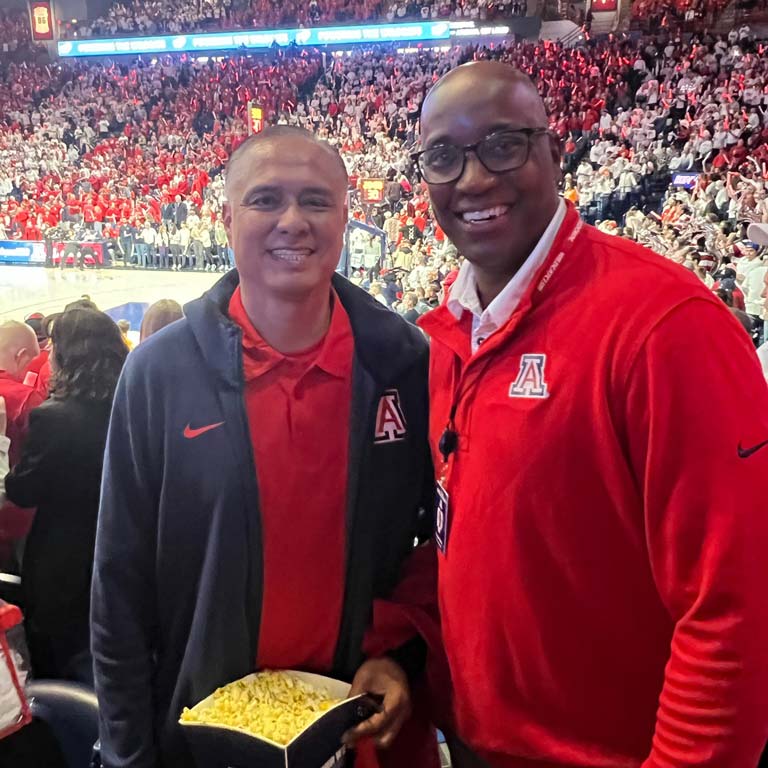 Cliff Johns
Men's Basketball Letterwinner '93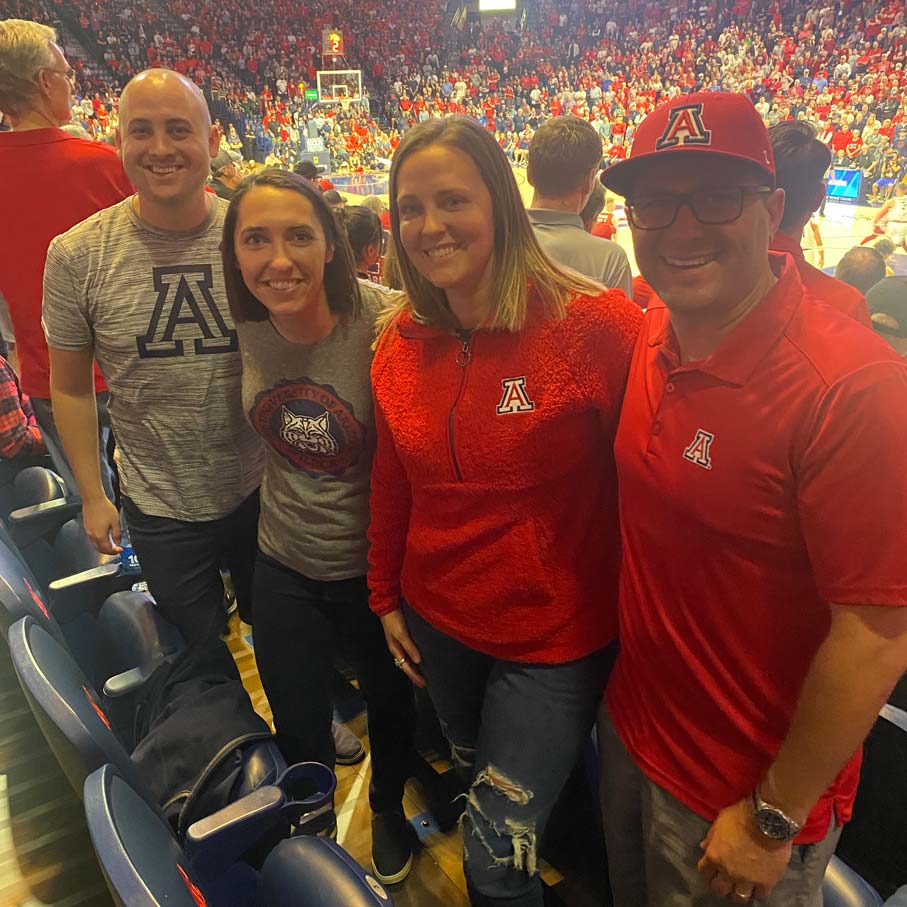 Lexe Richards
Women's Soccer Letterwinner '17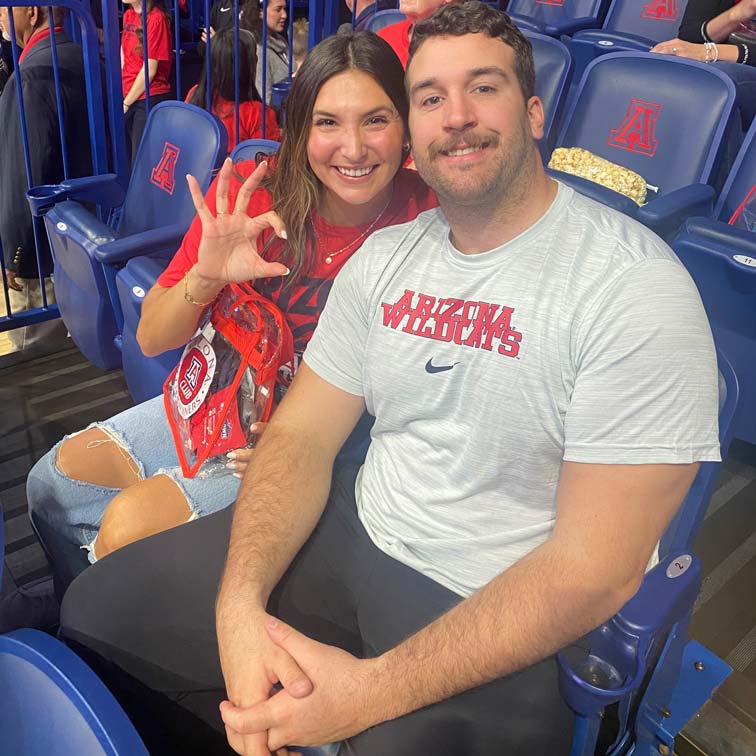 Mackenzie Rumrill
Swimming Letterwinner '19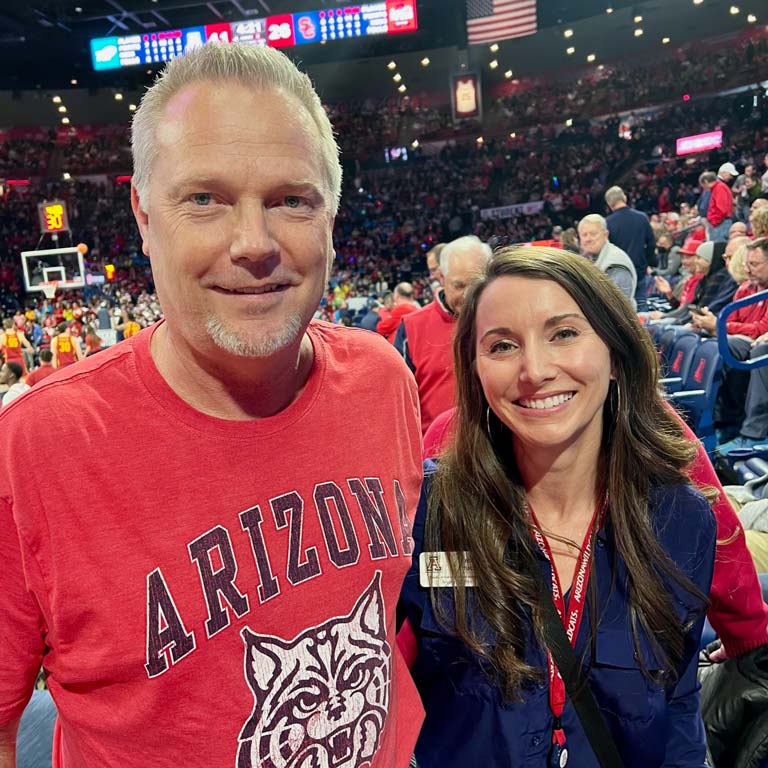 Matt Othick
Men's Basketball '92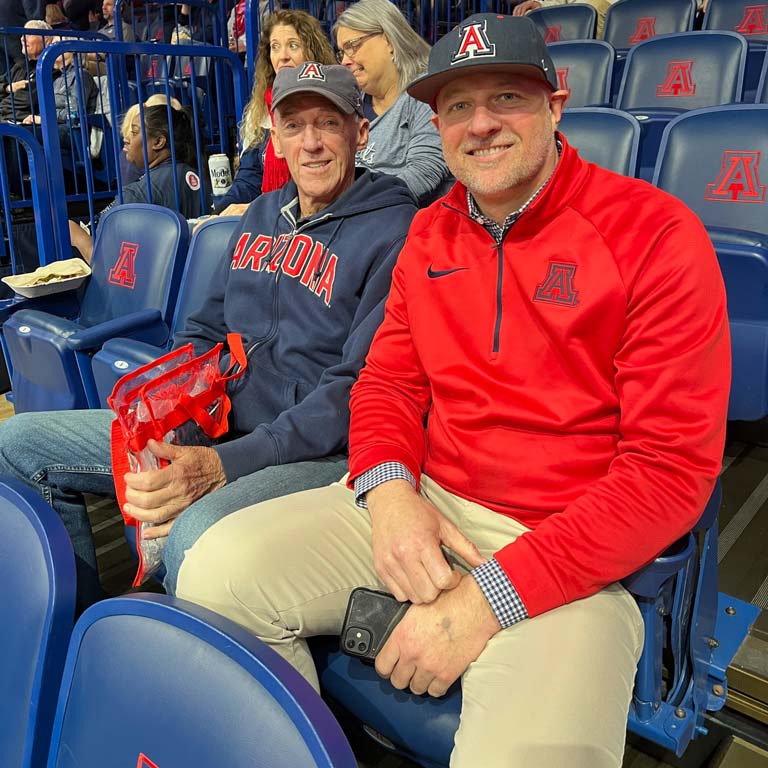 Roger Garrett
Men's Golf Letterwinner '62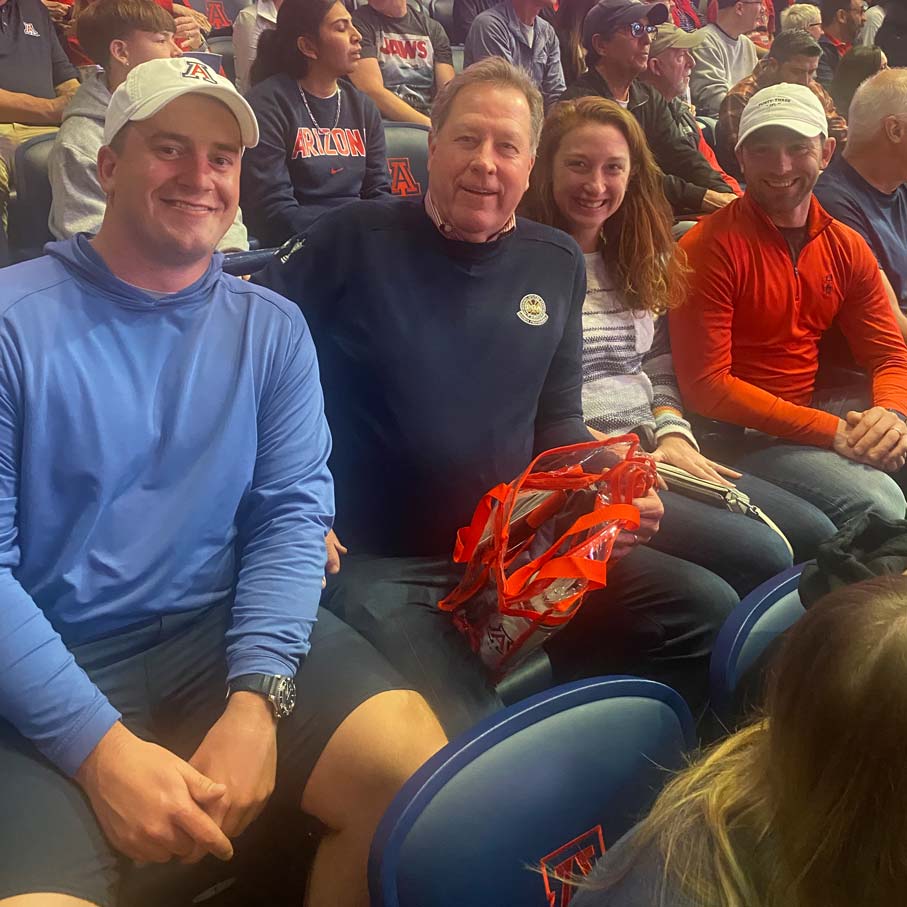 John Lindert
Men's Golf Letterwinner '80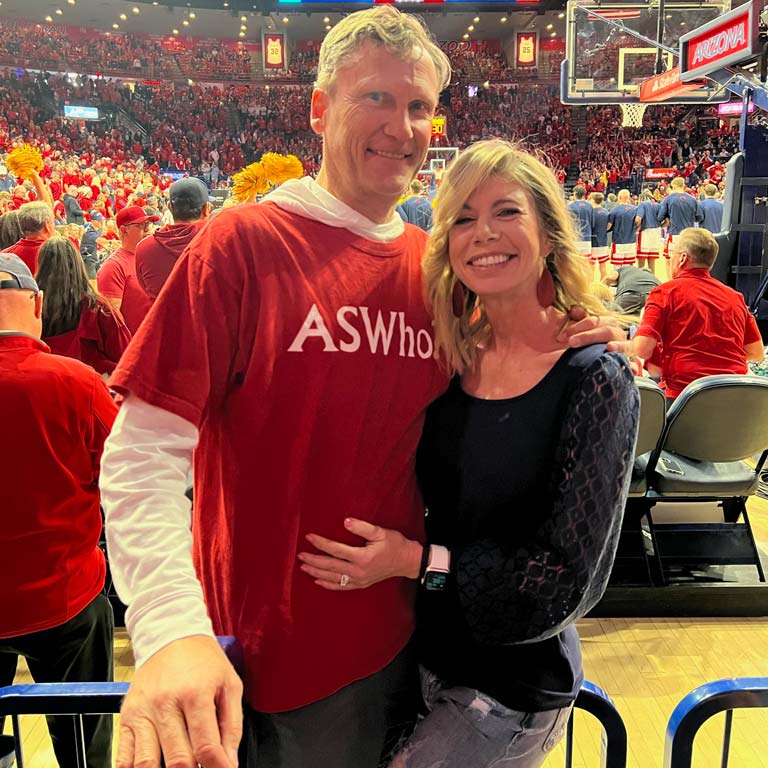 Mike Olson
Men's Golf Letterwinner '93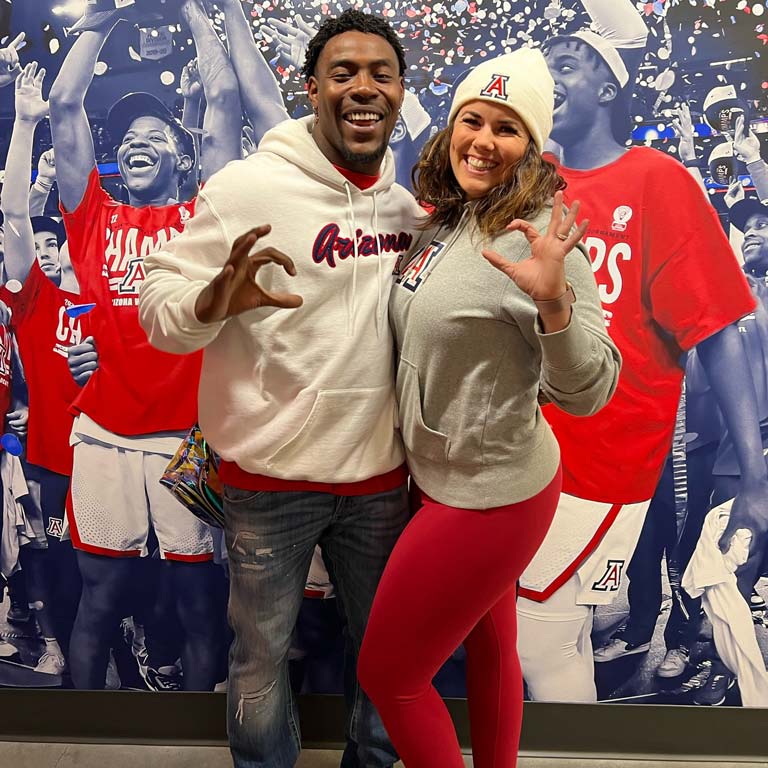 Ka'Deem Carey
Football Letterwinner '14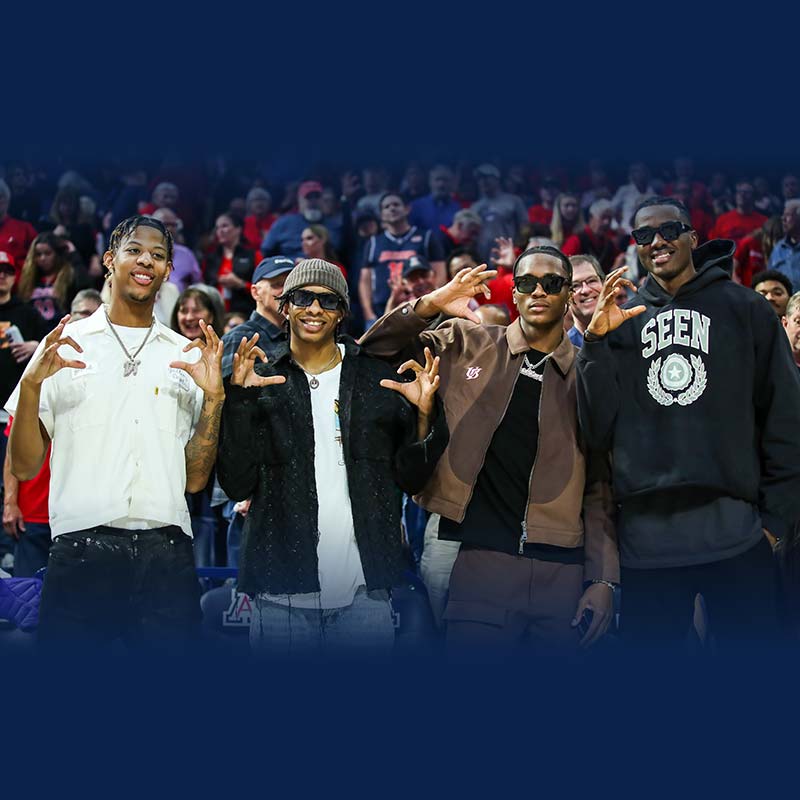 Ben Mathurin, Christian Koloko, Dalen Terry & Justin Kier
Men's Basketball Letterwinners '22
Matt Brucker
Men's Basketball Letterwinner '94
Fun Fact about our Letterwinners!
---
On February 10th we celebrated Letterwoman Mary Holloway ('51) 95th Birthday! Thank you, Mary, for all that you have done for women's sports in the state of Arizona.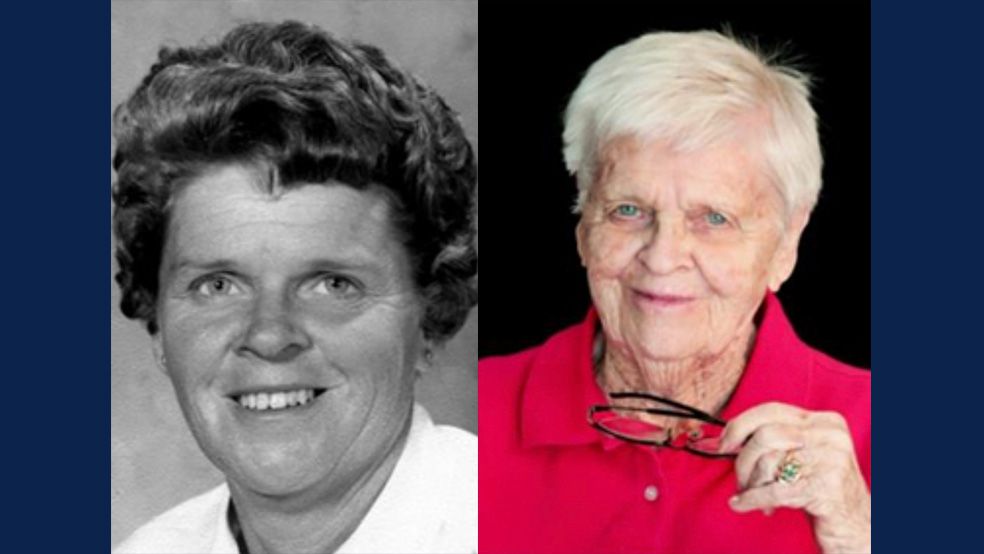 The "My Team Shop" will launch on March 1st - March 8th. A-Club members can simply click on the links below, choose your items, securely check-out, and your Arizona sport specific branded apparel items will ship to you in about 7 weeks after the shop closing date. Happy shopping.
The A-Club is deeply saddened to hear the recent news of the passing of our fellow Wildcats. Our thoughts go out to their family, friends and teammates.
Ty Wells
Swimming Letterwinner (2018-2022)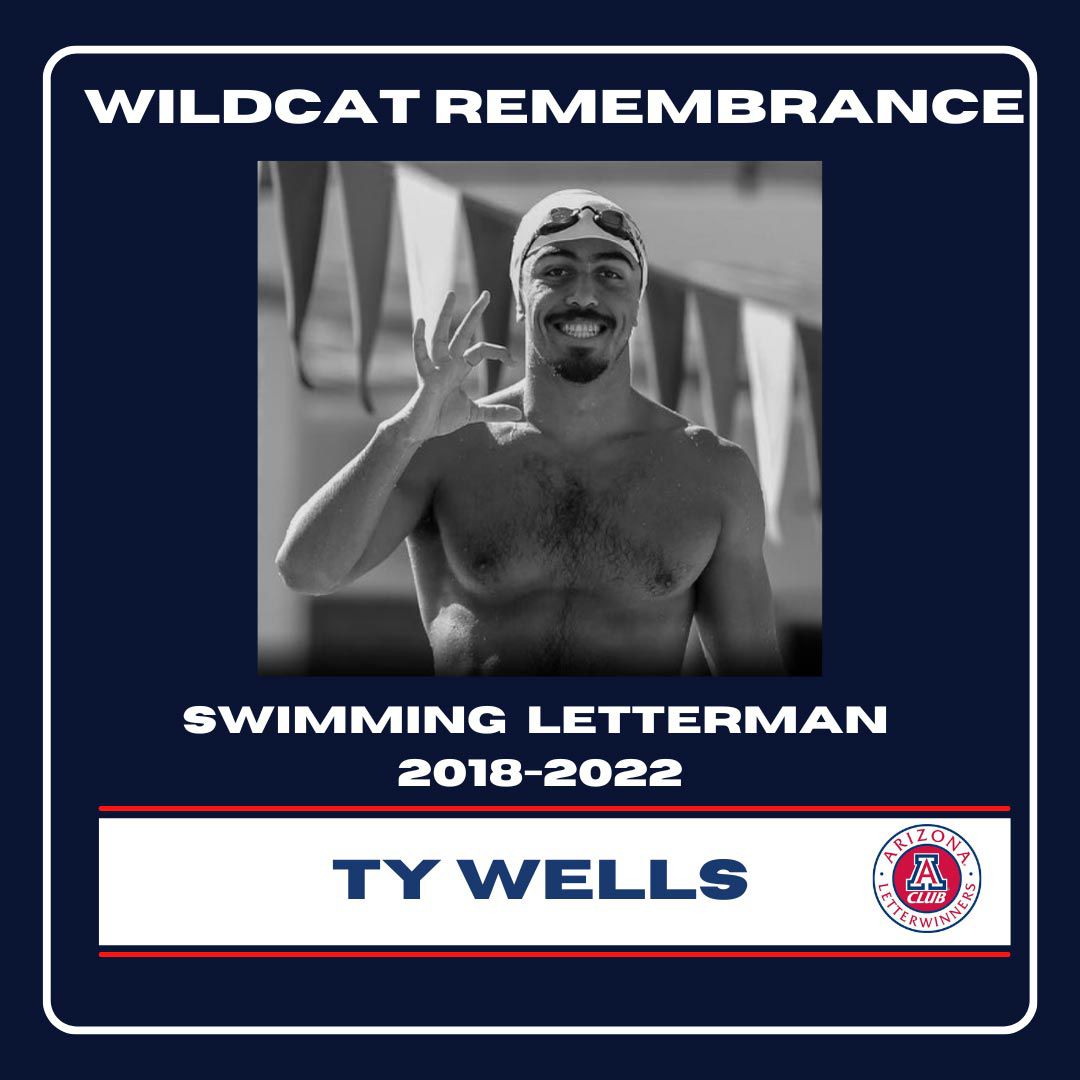 JOIN THE BEAR DOWN NETWORK
---
Join the Bear Down Network to help our current student athletes with career and life advice but also learn more about how you can elevate your own career! Please note our CATS Connect Mentorship Program will communicate through the Bear Down Network. Click here to create an account and join the network (this platform is similar to LinkedIn but, exclusively for Wildcats).
SIGN UP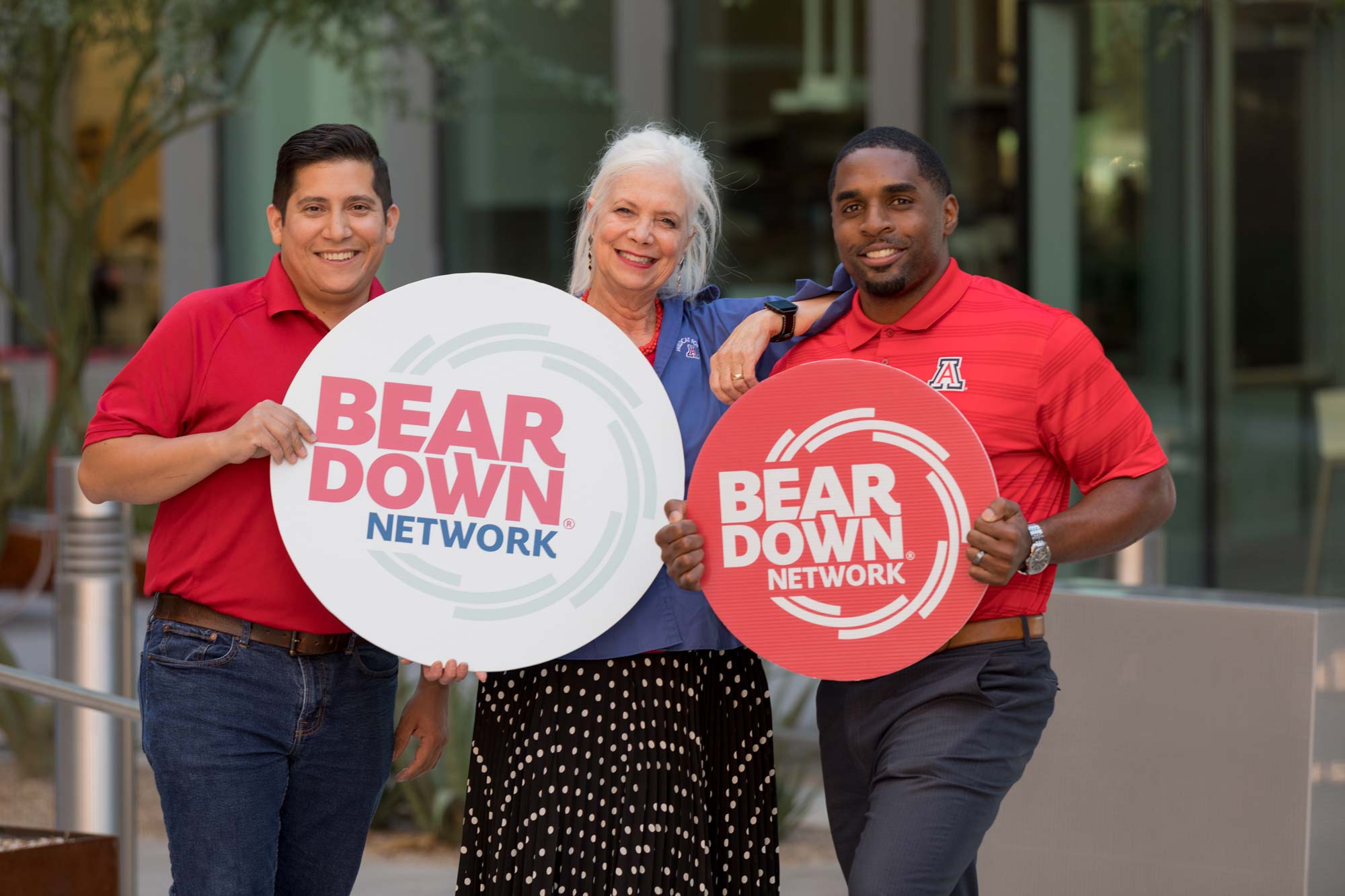 CATS Give Back
There are many ways to give back as a Letterwinner from giving your time to provide career advice to student-athletes or by giving directly to your Arizona sports program. If you are interested in giving philanthropically, click the links below.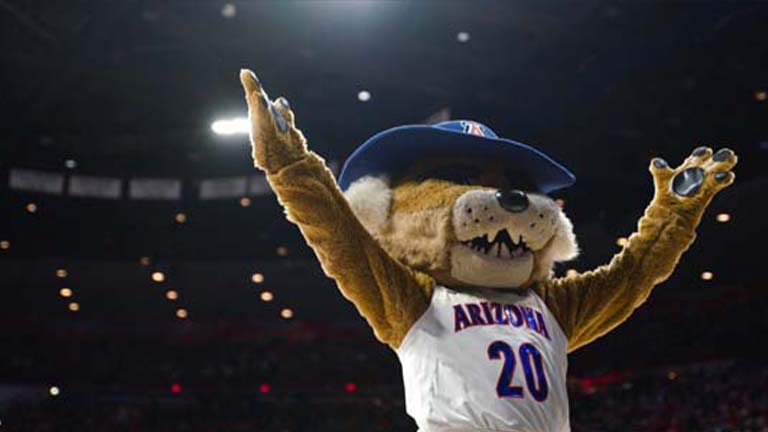 Wildcat Scholarship Fund
---
Pooled fund to benefit Arizona's 21 individual sports that supports room, board, books, fees and meals for student-athletes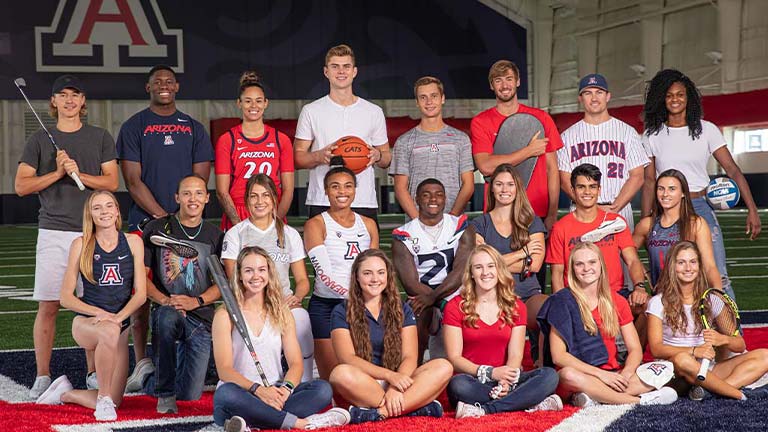 Individual Sports
---
Support individual sport scholarships or sport operations
UPDATE YOUR A-CLUB INFO
---
Not receiving our emails about upcoming events or ways to get involved? Make sure to update your information by following the link below
Do you have any photos from when you were a student-athlete or ones of you currently showing your Wildcat spirit? Send them to us on any social media platform or by emailing us at letterwinners@arizona.edu for a chance to be featured!