MONTHLY NEWSLETTER
---
January 2023
Calling All Beach Volleyball Alumni
please RSVP NOW for your 2023 Beach Volleyball Reunion!
---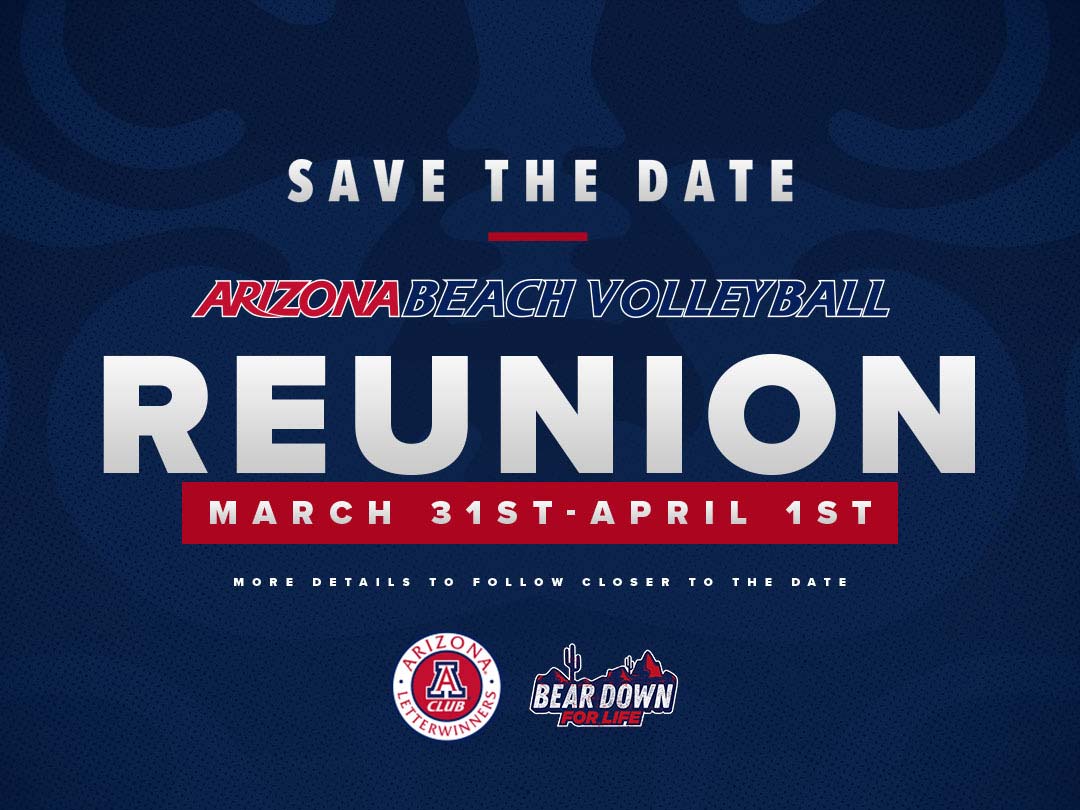 Arizona Beach Volleyball & the A-Club are excited to invite all Beach Volleyball Letterwinners, participants, student managers, and former coaches to attend the 2023 Arizona Beach Volleyball Reunion. This two-day event will be held on Friday, March 31 and Saturday, April 1, 2023. Register below and help us make this weekend a huge success, so we can celebrate the amazing milestones of this program. Please be sure to pass along this information to your teammates!
Please RSVP online for all events no later than Monday, March 20, 2023. Please note that all times and locations are subject to change.
Football Alumni
Please Save the Date for your 2023 Arizona Football Alumni weekend!
---
Arizona Football and the A-Club are excited to invite all Football Letterwinners, participants and student managers to attend the 2023 Football Alumni Weekend to be held April 14-15, 2023. Help us make this weekend a huge success and be sure to pass this information on to your teammates!
Please RSVP online for all events no later than Thursday, March 30th, 2023. Please note, times and locations are subject to change.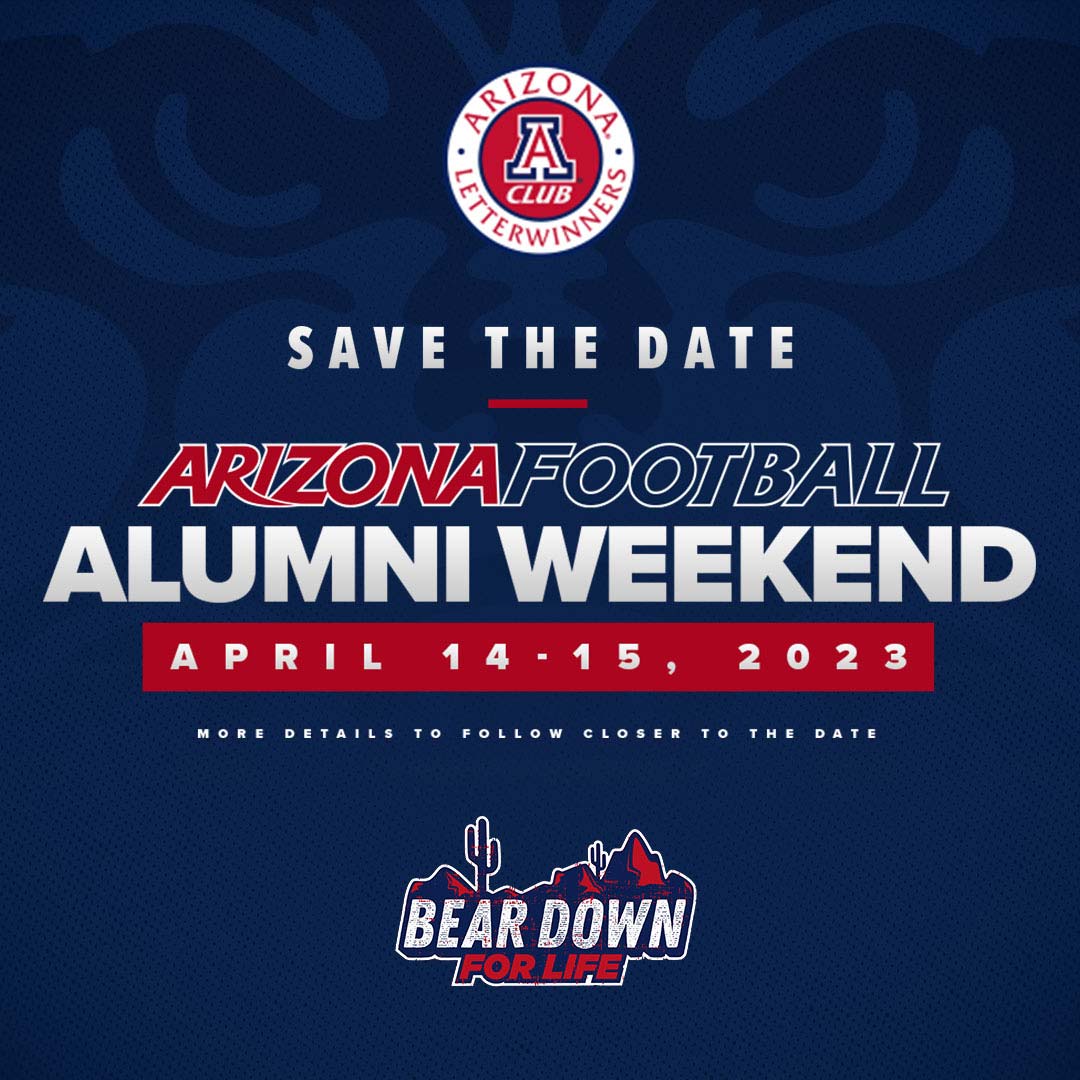 On Saturday January 21, 2023 we inducted Ernie McCray into our Men's Basketball Ring of Honor! Ernie still has the record for the most points scored in a single game with 46 points. He also was the First African American Student Athlete from Men's Basketball to receive his degree from the University of Arizona. We are so proud to be able to recognize Ernie for all that he has done for the University over the years and thank him for his continued support of UA Athletics!
Thank You Coach Rubio for 31 years!
---
After 31 years as the head coach of Arizona volleyball, coach Dave Rubio announced his retirement today. In his time here at the University of Arizona, coach Rubio has transformed our volleyball program, becoming one of the winningest coaches in the NCAA and Pac-12. As our 2015 A-Club Honorary Letterwinner, we look forward to welcoming Coach Rubio into our letterwinner community! The A-Club is incredibly proud of all that Coach Rubio has done for Arizona volleyball and we know the future of the sport is bright.
If any of our A-Club Letterwinners wish to send retirement regards to Coach Rubio for the A-Club to share, please email your photos with coach, well-wishes, and memories to letterwinners@arizona.edu.
Congratulations to Letterwinner Charita Stubbs
on being named Arizona Volleyball Head Coach!
---
The first player in Arizona history to record 300 kills, 300 digs and 100 blocks in one season, the former Charita Johnson led the Wildcats to back-to-back Sweet 16 appearances at the 1993 and 1994 NCAA Tournaments. A four-year starting middle blocker from 1990-94, she earned All-Pac-10 and All-West Region honors as a senior and still holds school records for career (117) and single match (8) solo blocks. br Her name is scattered through Arizona's career record books. Stubbs still ranks third in total career blocks (506), fourth for career block assists (389) and total career blocks per game (1.21), and ninth for 10+ kill matches in a career (64).
Congratulations Coach Andy Lopez
on being inducted to the National College Baseball Hall of Fame!
---
The A-Club would like to congratulate former baseball head coach, Andy Lopez, on is induction into the National College Baseball Hall of Fame!
Coach Lopez is a two-time NCAA National Champion and one of the winningest coaches in the sport's history. He steered the Wildcats for 14 seasons from 2002-15 and saw his tenure with Arizona highlighted by a 2012 National Championship, nearly 500 wins, 12 winning seasons, eight trips to the NCAA Tournament, three Super Regional appearances, two College World Series, one National Coach of the Year honor, and much more.
The Wildcats 2012 championship season led by Lopez was one of the most remarkable in program history — Arizona finished the regular season with a record of 38-17 before tearing through the postseason with a perfect 10-0 record to bring a fourth National Championship back to Tucson. The Wildcats perfect postseason push was just the second 10-0 run to a title in NCAA history.
His successes in development extended beyond Tucson as well, with nearly one-third of the Wildcats 92 all-time Major League Baseball products having been coached by Lopez.
This year's HOF class will be inducted as a part of the College Baseball Night of Champions celebration Feb. 2-3 in Omaha, Nebraska. For more information or to purchase tickets to this event, click below.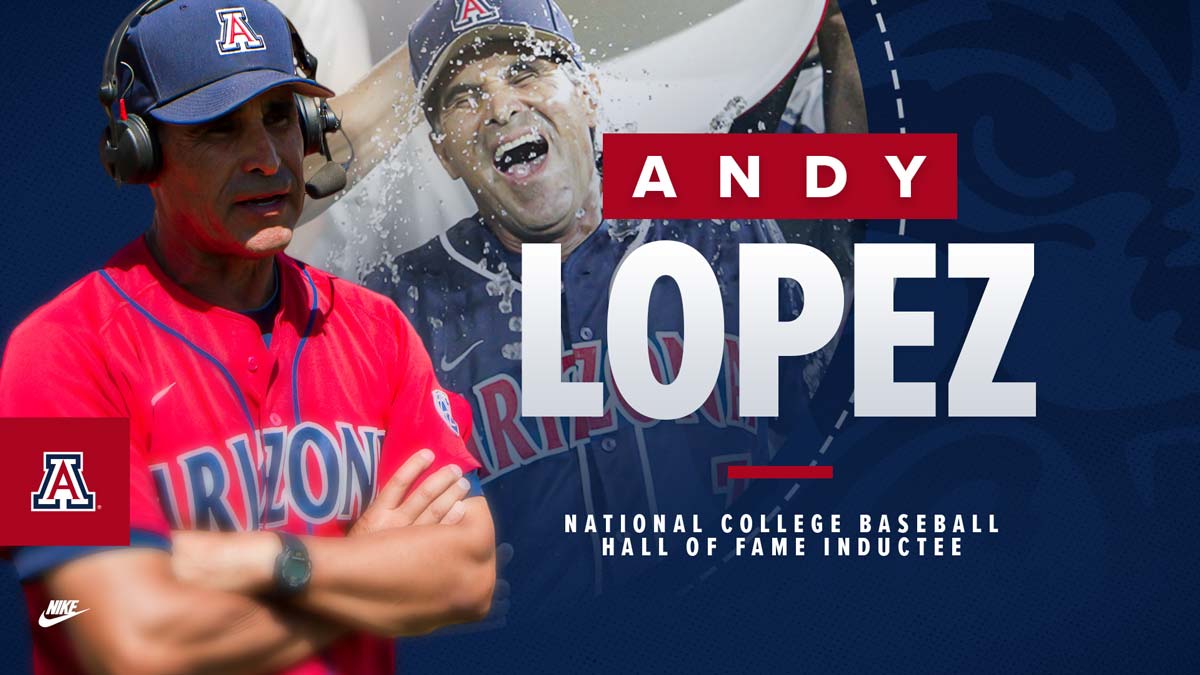 Recognition for Cliff Johns,
Hero of Native American Basketball Award
---
The A-Club was proud to recognize Men's Basketball Letterwinner, Cliff Johns, at the Arizona vs. Tennessee basketball game. Cliff and his sister Elisha were presented the Hero of Native American Basketball Award by the Phoenix Suns for their impact on the Native American basketball community.
Both Cliff and his sister played Division 1 basketball, with Cliff being the first Native American player to play under legendary coach Lute Olson. Congrats Cliff and thank you for representing the Wildcat Way!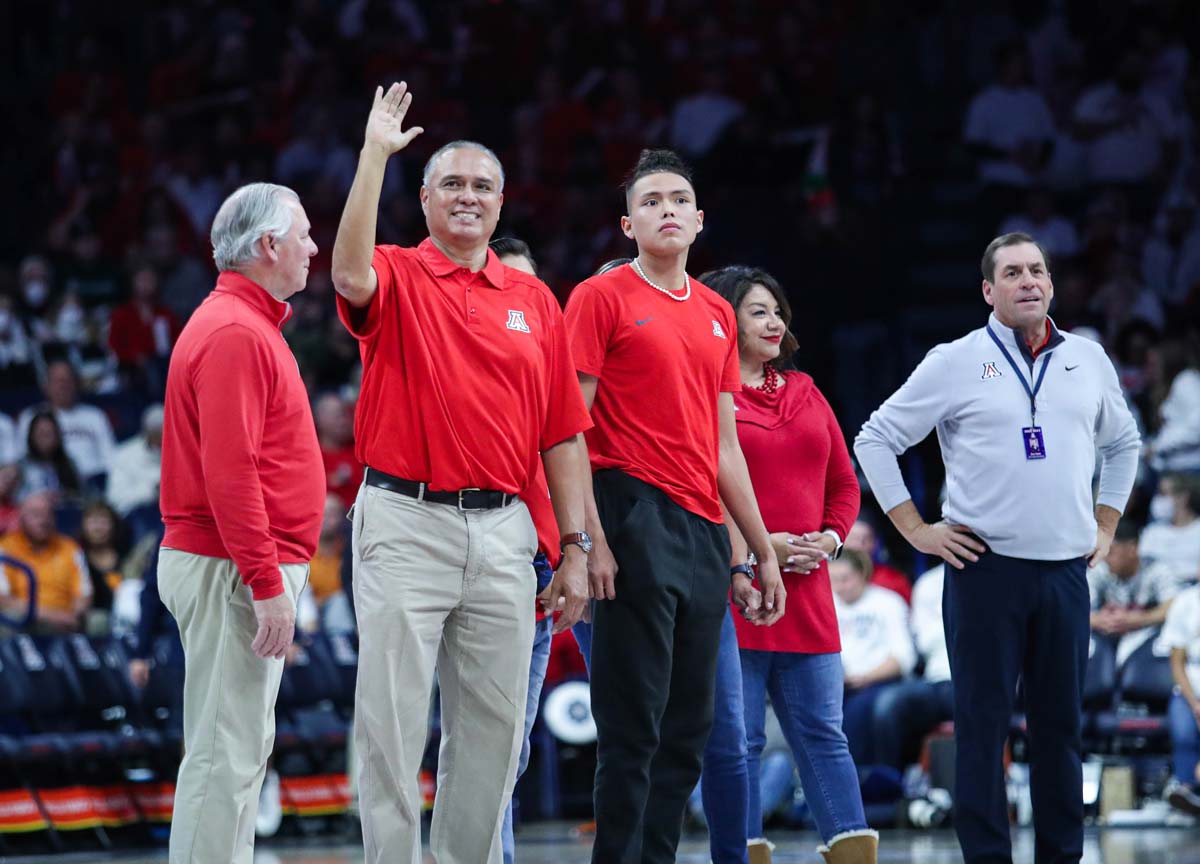 Fun Fact about our Letterwinners!
---
63 years ago, against Cal State LA Ernie McCray scored 46 points in a single basketball game. His record still stands as the most points scored in a single game in UA history!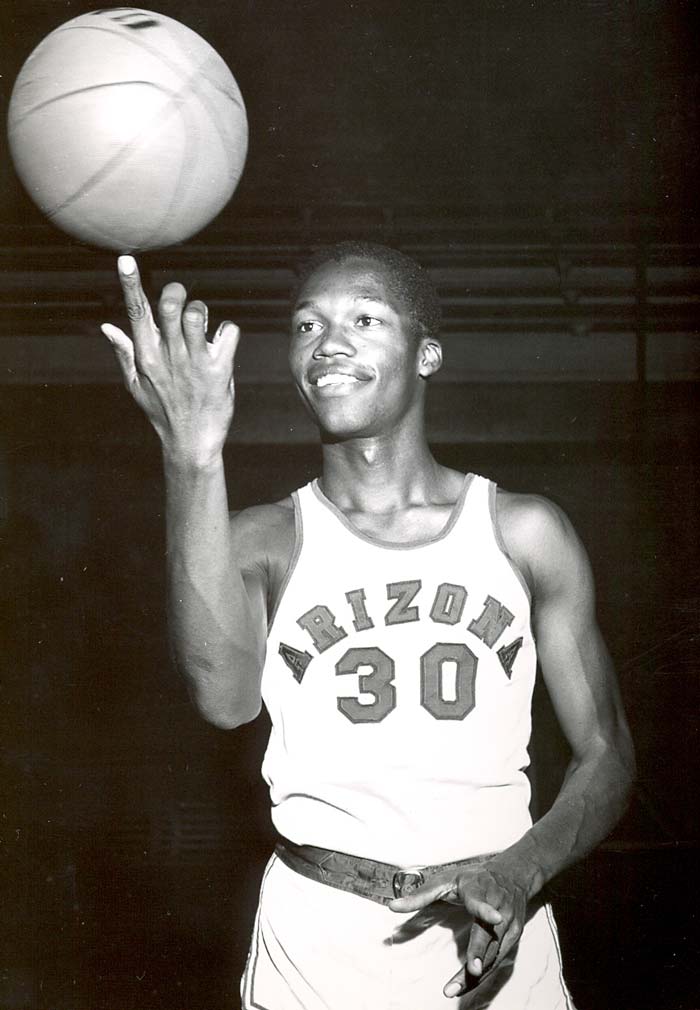 The "My Team Shop" will launch on February 1st – February 8th. A-Club members can simply click on the links below, choose your items, securely check-out, and your Arizona sport specific branded apparel items will ship to you in about 7 weeks after the shop closing date. Happy shopping.
The A-Club is deeply saddened to hear the recent news of the passing of our fellow Wildcats. Our thoughts go out to their family, friends and teammates.
Michael "Big Mike" Robinson
Football Letterwinner (1979-1981)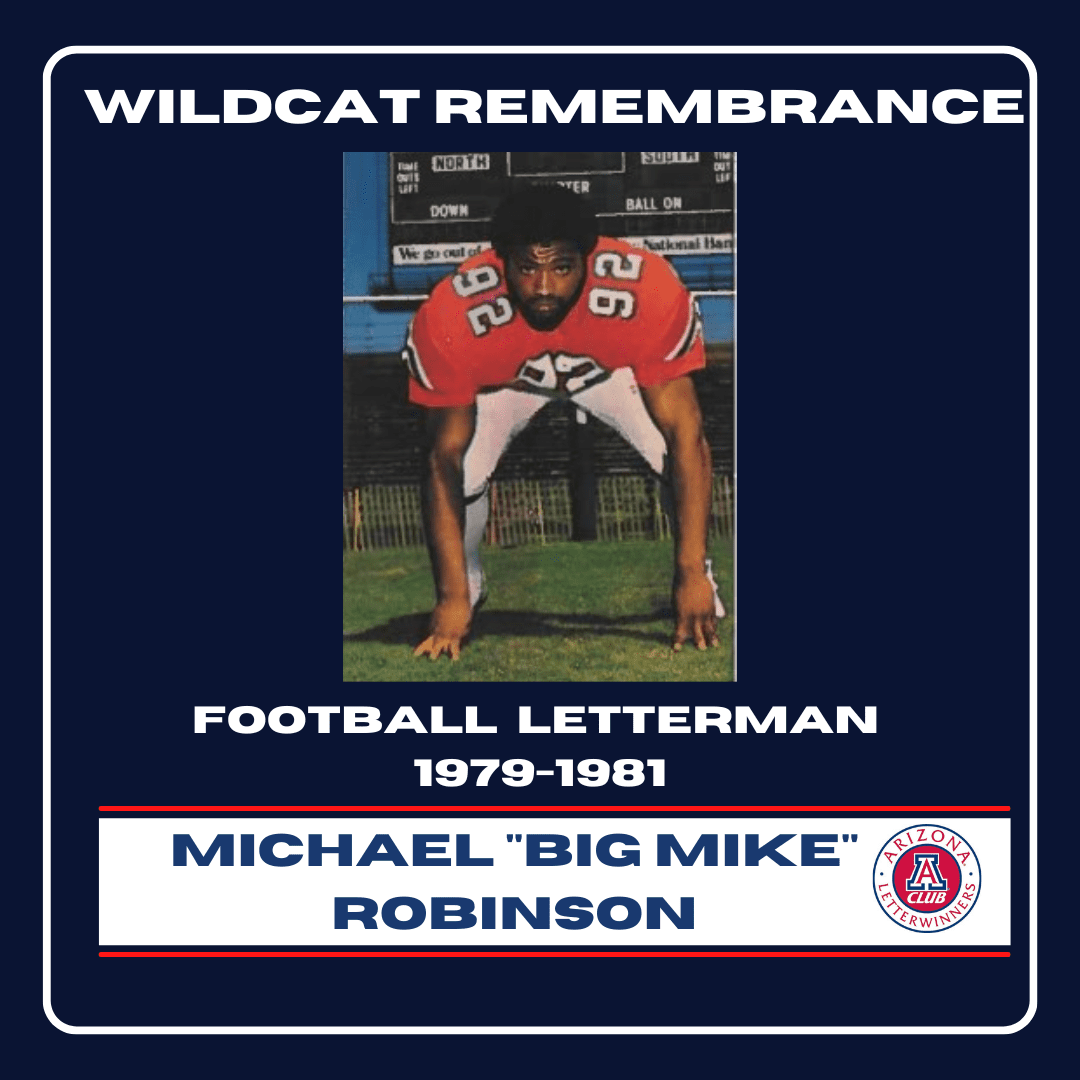 Brad Henke
Football Letterwinner (1987-1988)
Robert Glanton
Football Letterwinner (1995)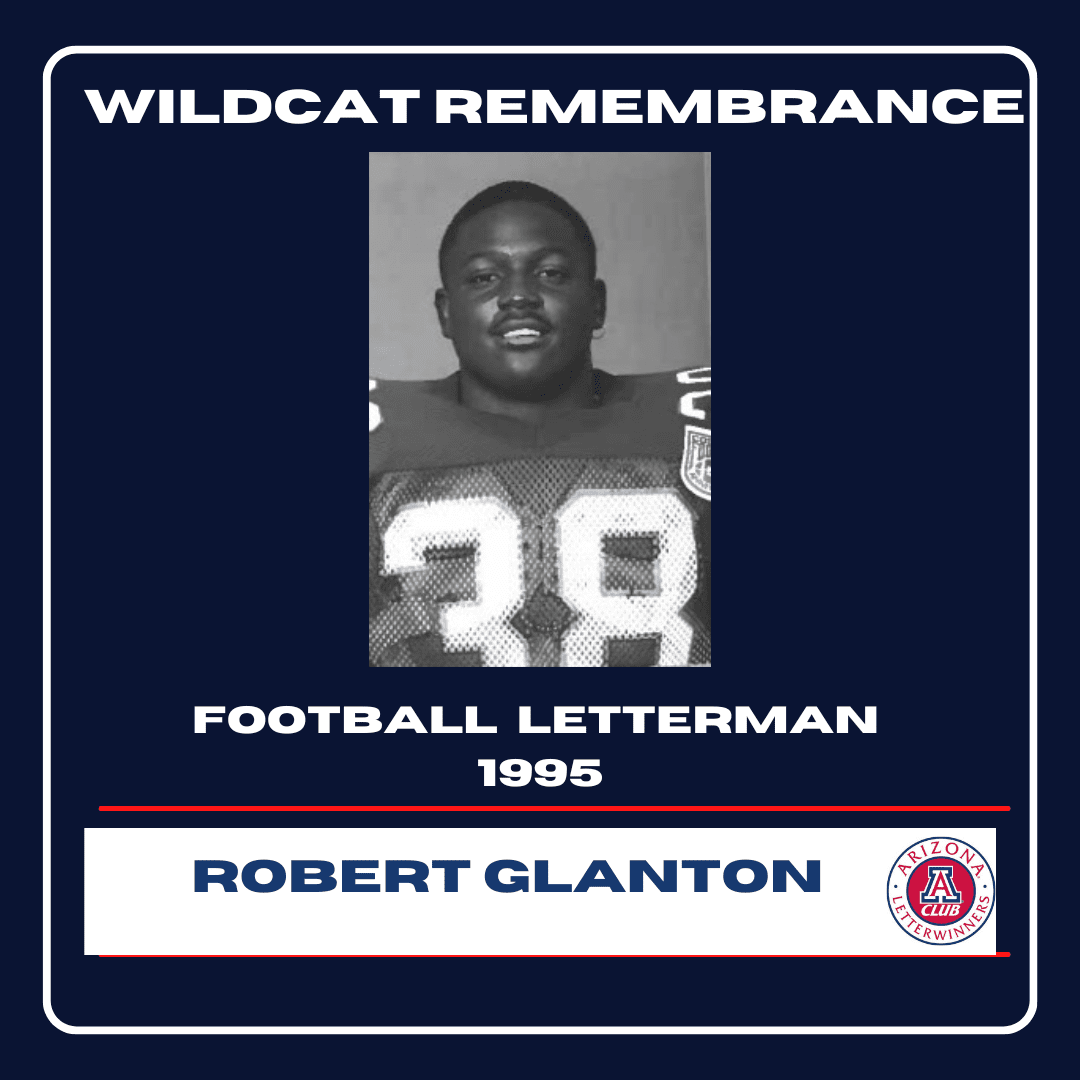 Ron Allen
Men's Basketball Letterwinner (1972-1974)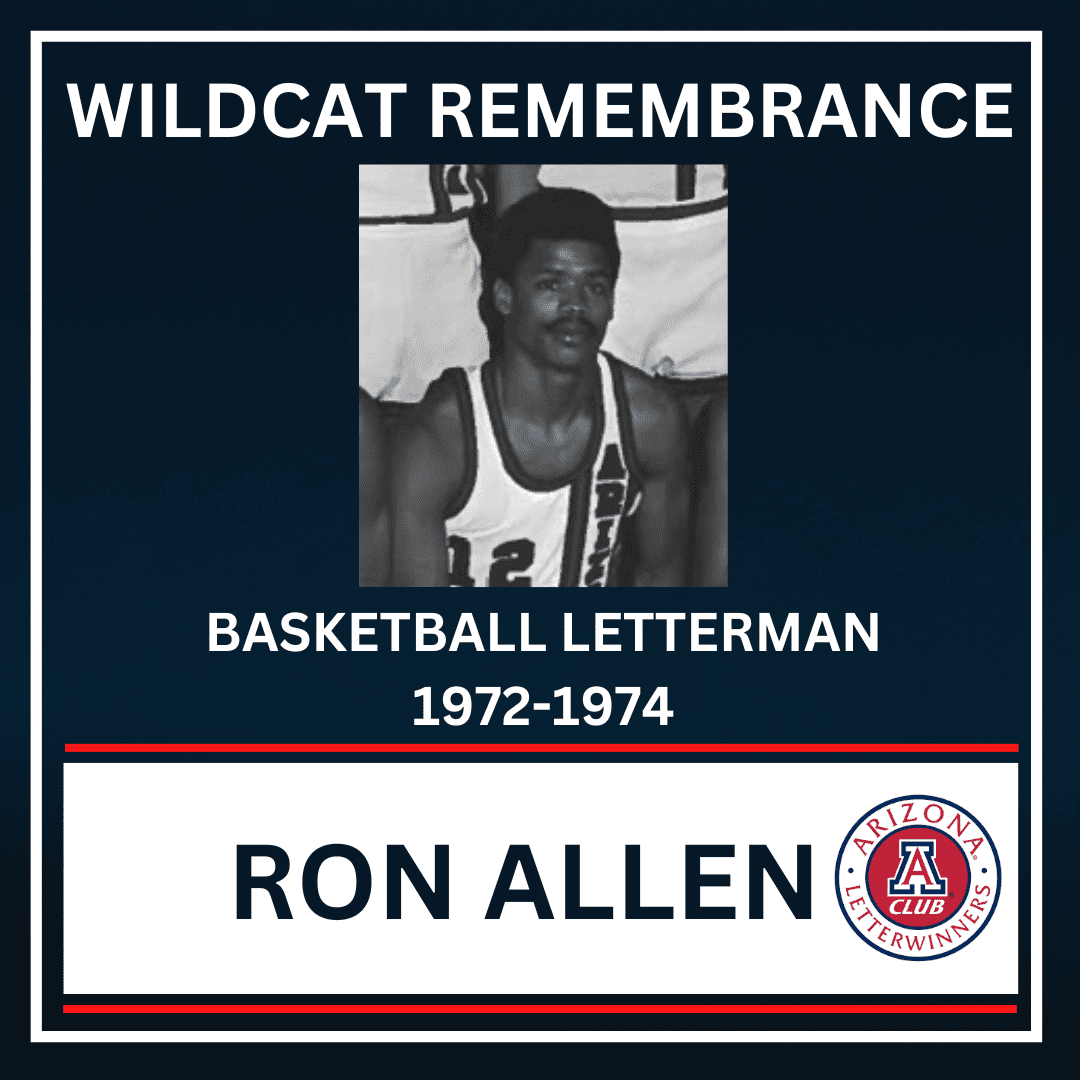 JOIN THE BEAR DOWN NETWORK
---
Join the Bear Down Network to help our current student athletes with career and life advice but also learn more about how you can elevate your own career! Please note our CATS Connect Mentorship Program will communicate through the Bear Down Network. Click here to create an account and join the network (this platform is similar to LinkedIn but, exclusively for Wildcats).
SIGN UP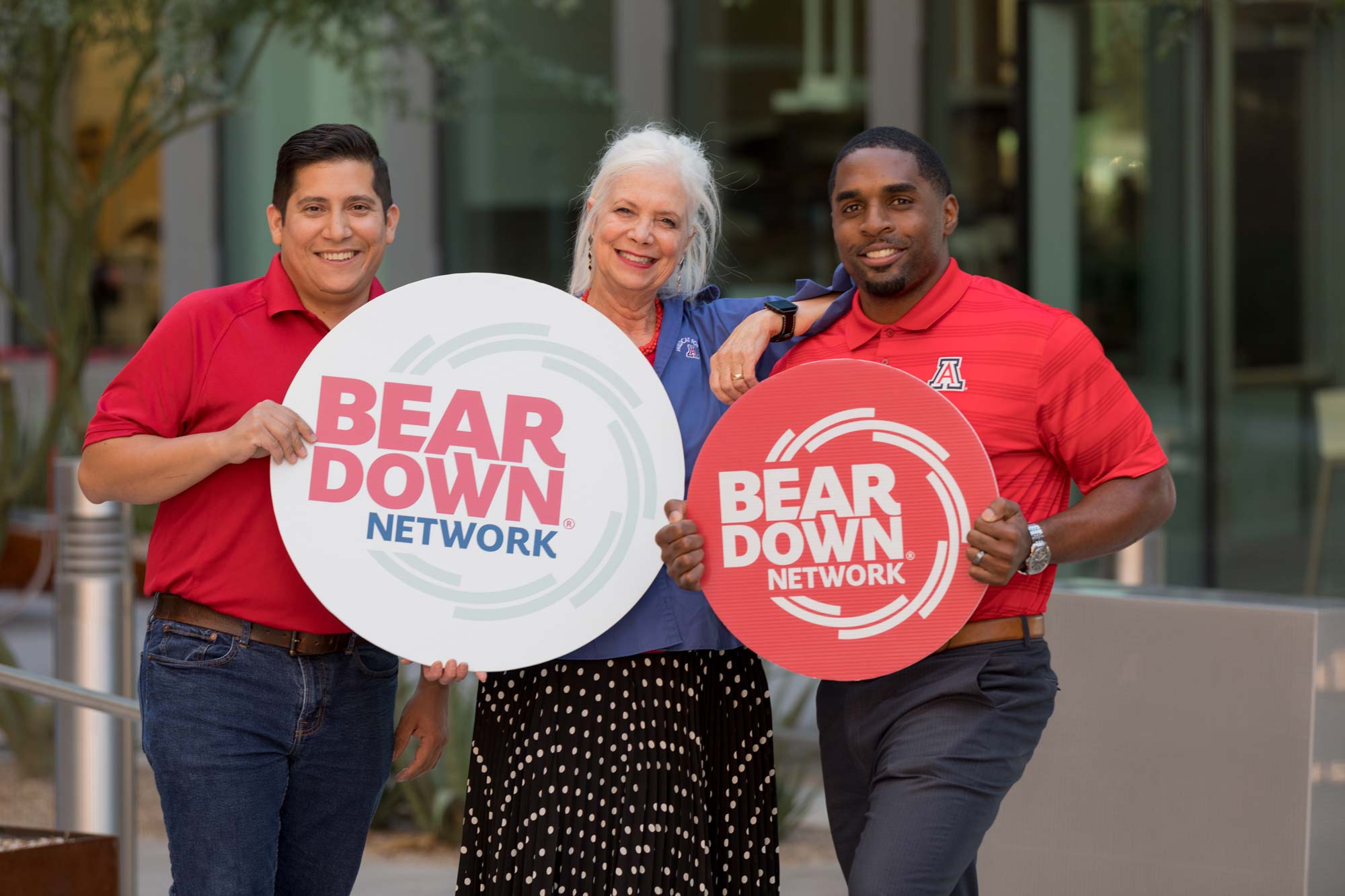 CATS Give Back
There are many ways to give back as a Letterwinner from giving your time to provide career advice to student-athletes or by giving directly to your Arizona sports program. If you are interested in giving philanthropically, click the links below.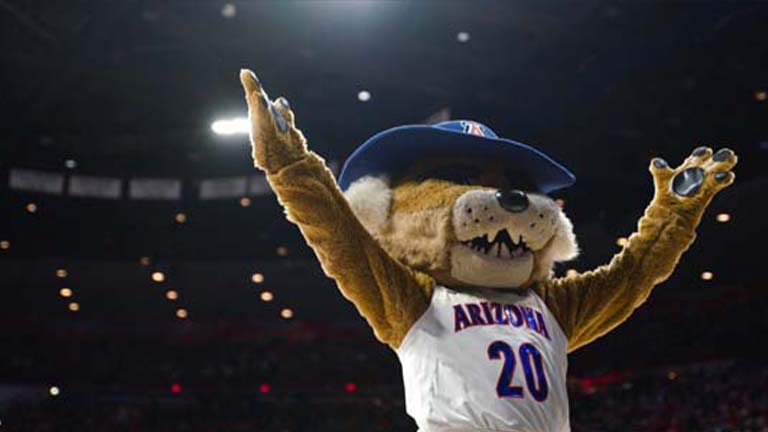 Wildcat Scholarship Fund
---
Pooled fund to benefit Arizona's 21 individual sports that supports room, board, books, fees and meals for student-athletes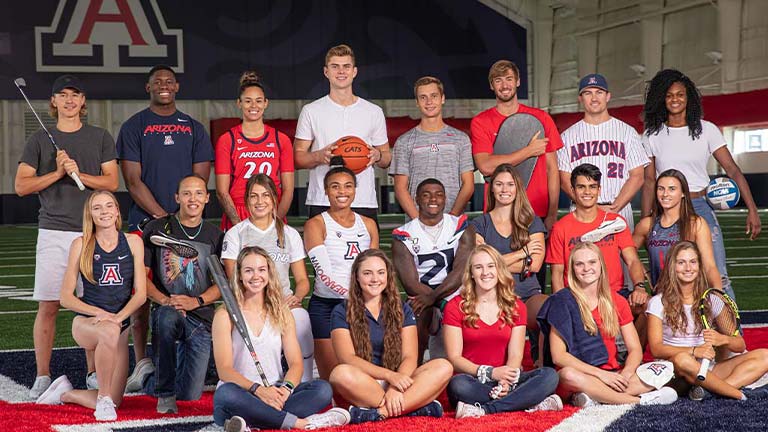 Individual Sports
---
Support individual sport scholarships or sport operations
UPDATE YOUR A-CLUB INFO
---
Not receiving our emails about upcoming events or ways to get involved? Make sure to update your information by following the link below
Do you have any photos from when you were a student-athlete or ones of you currently showing your Wildcat spirit? Send them to us on any social media platform or by emailing us at letterwinners@arizona.edu for a chance to be featured!