2023 SPORTS HALL OF FAME CLASS
---
Six outstanding athletes, one of the department's all-time winningest coaches, and a dedicated former administrator will be honored with induction into the Arizona Sports Hall of Fame, Arizona Athletics announced today. The eight-member class of 2023 includes All-Americans, Olympic medalists, all-time greats in professional sports, and more.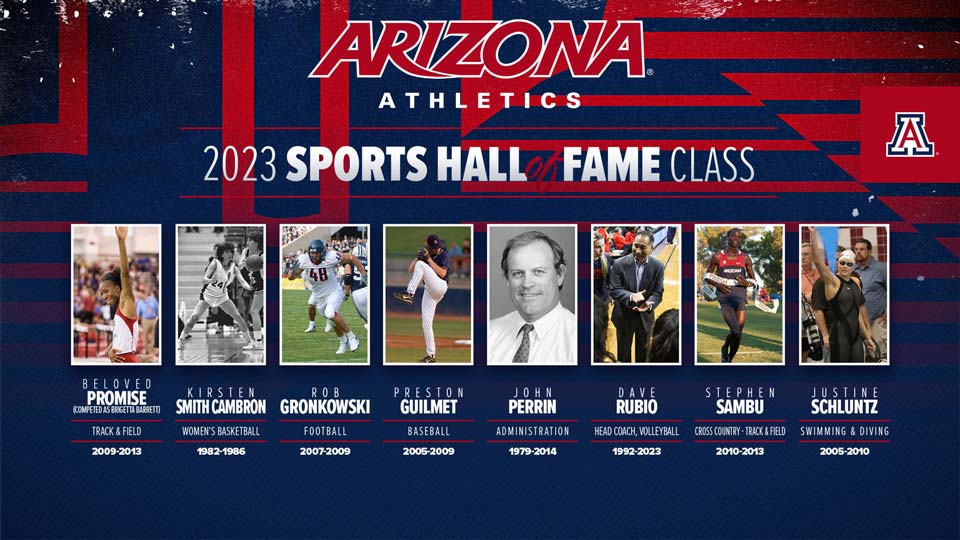 For the full press release, please click here.
COFFEE WITH COACH
September 29, 2023
---
Arizona Cross Country wants to invite all Letterwinners, alumni, donors & VIP guests to the Dave Murry XC Invitational Friday, September 29 for "Coffee with Coach". Join Head Coach Bernard Lagat at the Randolph Golf Course Club House from 5:45-6:30 a.m. for a chat about race strategies, team goals, and more. Stick around to cheer on the Wildcats as they compete shortly after in the Dave Murray XC Invitational! This event is free of charge but does require an RSVP. Click the link below to let us know you're coming!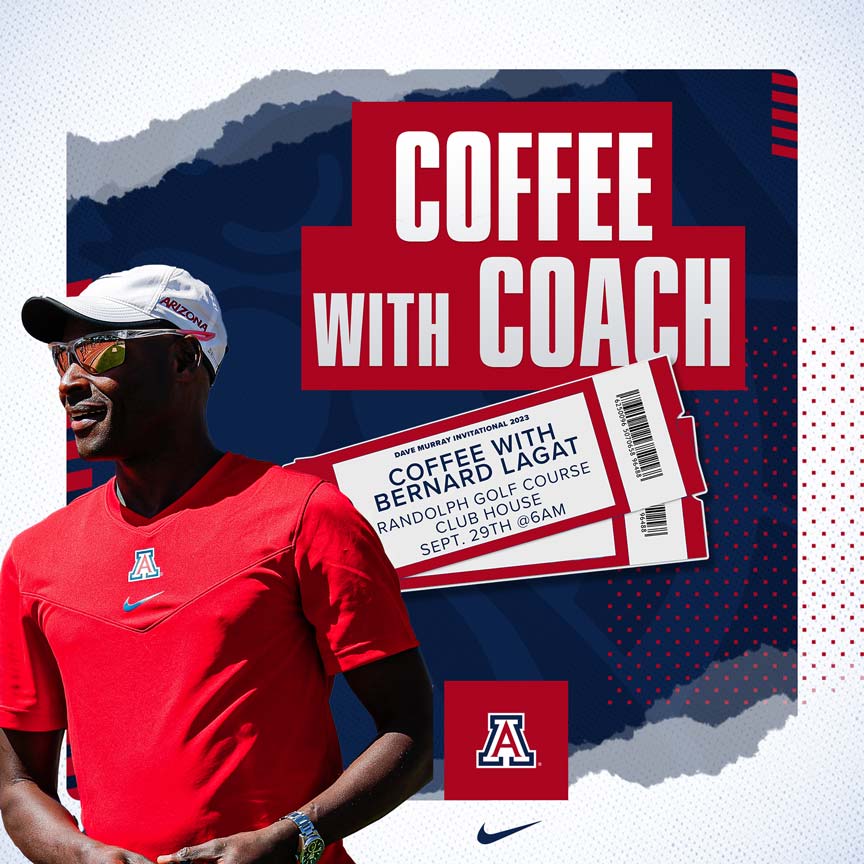 First Watch Red Blue Showcase
September 29, 2023
---
Join us in McKale for the First Watch Red Blue Showcase that will include player introductions, coaching staff introductions, specials A-Club guests, on-court competitions, and a scrimmage. This annual event always sells out and we need Letterwinners in the stands!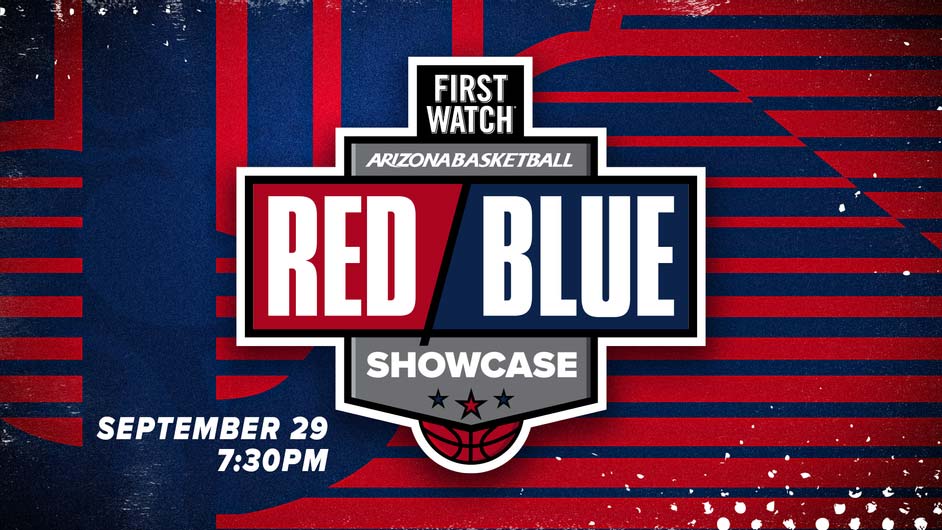 Purchase Tickets
Heritage Sports Reunion
September 15-16, 2023
---
If you are an Arizona Letterwinner that participated in Women's Archery, Women's Badminton, Fencing, Women's Field Hockey, Men's Lacrosse, Men's Gymnastics, Polo, Rifle, Women's Synchronized Swimming, Wrestling, or Men's Water Polo, it's your time to block your calendar for your reunion.
Registration for this reunion closed on September 5, 2023. If you would still like to RSVP, please contact the A-Club at (520) 621-6600.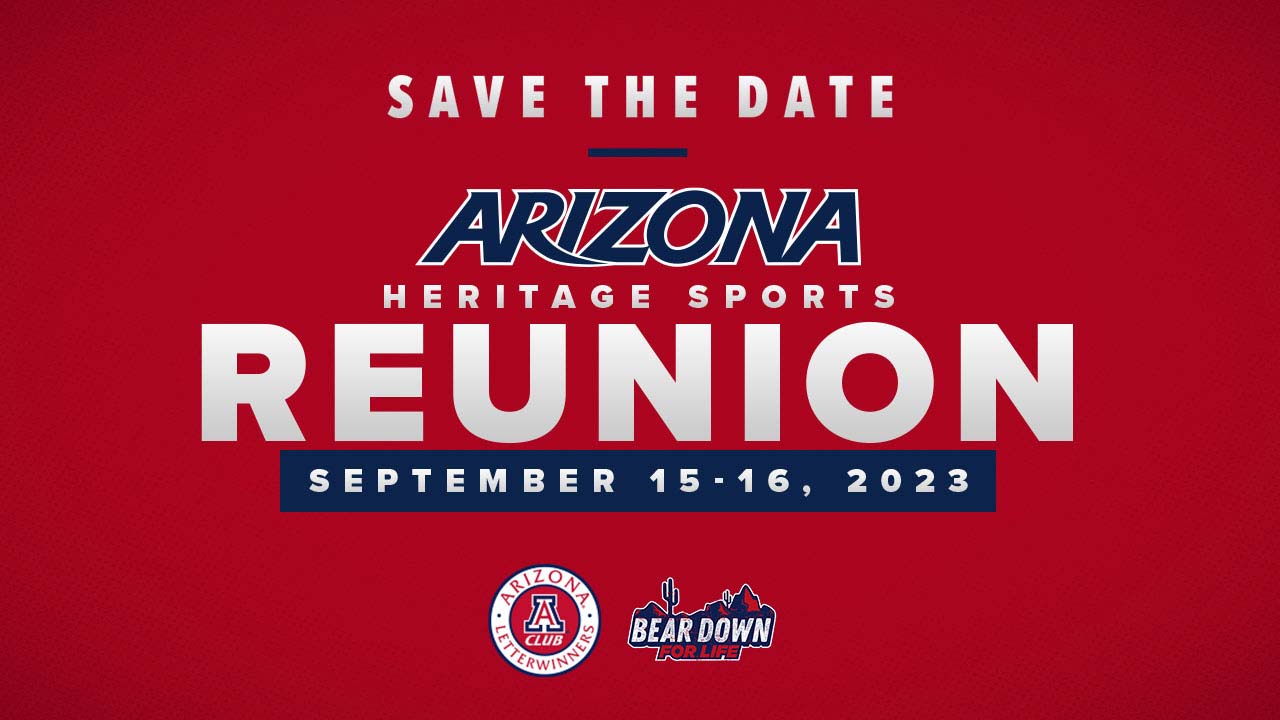 Arizona Volleyball Celebrates "Eras Weekend"
October 6-8, 2023
---
Volleyball season is in full swing, with Volleyball Letterwinner Charita Stubbs taking on her first year as our Head Coach! As a new era of Arizona Volleyball begins, we want to invite all our Arizona Volleyball Letterwinners back to Tucson for the "Eras Weekend". Join The A-Club October 6-8, 2023, as we honor the legacy of Coach Dave Rubio and celebrate new head coach, Rita Stubbs.
As an Arizona Volleyball Letterwinner, you'll get:
---
One (1) complimentary ticket to the match Oct. 6 in the A-Club Letterwinners Section
Invite to the Happy Hour with Coach Rubio *one complimentary drink ticket and appetizers provided for alumni
One (1) complimentary ticket to the match Oct. 8 in the A-Club Letterwinners Section
Special Letterwinner recognition throughout the weekend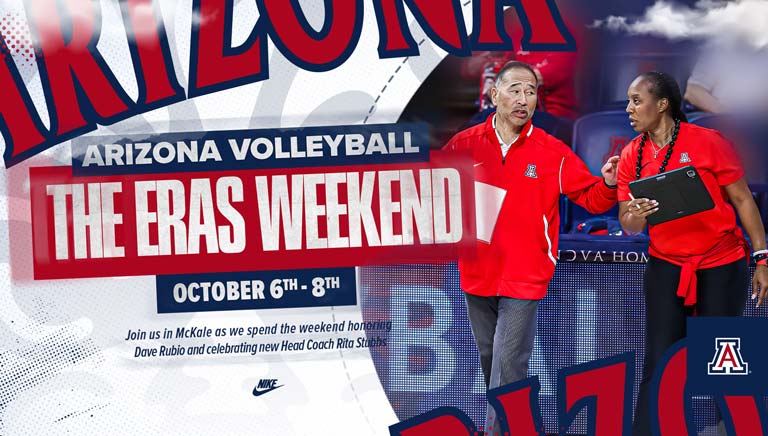 Homecoming 2023:
Save the Date- November 4, 2023
---
Attention all Arizona Letterwinners! Mark your calendar for Saturday, November 4, for the A-Club Letterwinners Homecoming Tailgate and Football Game experience. All Letterwinners will receive 2 complimentary tickets to the A-Club Letterwinners Tailgate and up to 4 complimentary tickets to the Arizona vs. UCLA football game in the designated Letterwinners section.
Additional tailgate tickets are available to purchase for $23 per person. Each ticket includes a meal and two beverage tickets.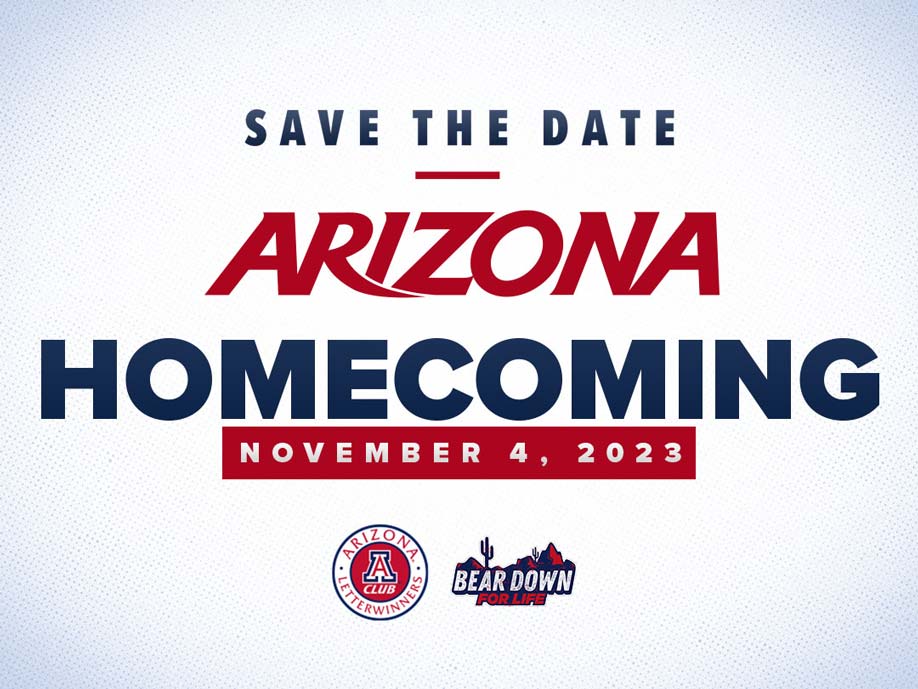 The "My Team Shop" will launch on September 1st - 14th. A-Club members can simply click on the links below, choose your items, securely check-out, and your Arizona sport specific branded apparel items will ship to you in about 7 weeks after the shop closing date. Happy shopping.
The A-Club is deeply saddened to hear the recent news of the passing of our fellow Wildcats. Our thoughts go out to their family, friends and teammates.
Joe Cavaleri
Longtime Wildcat Fan & Legend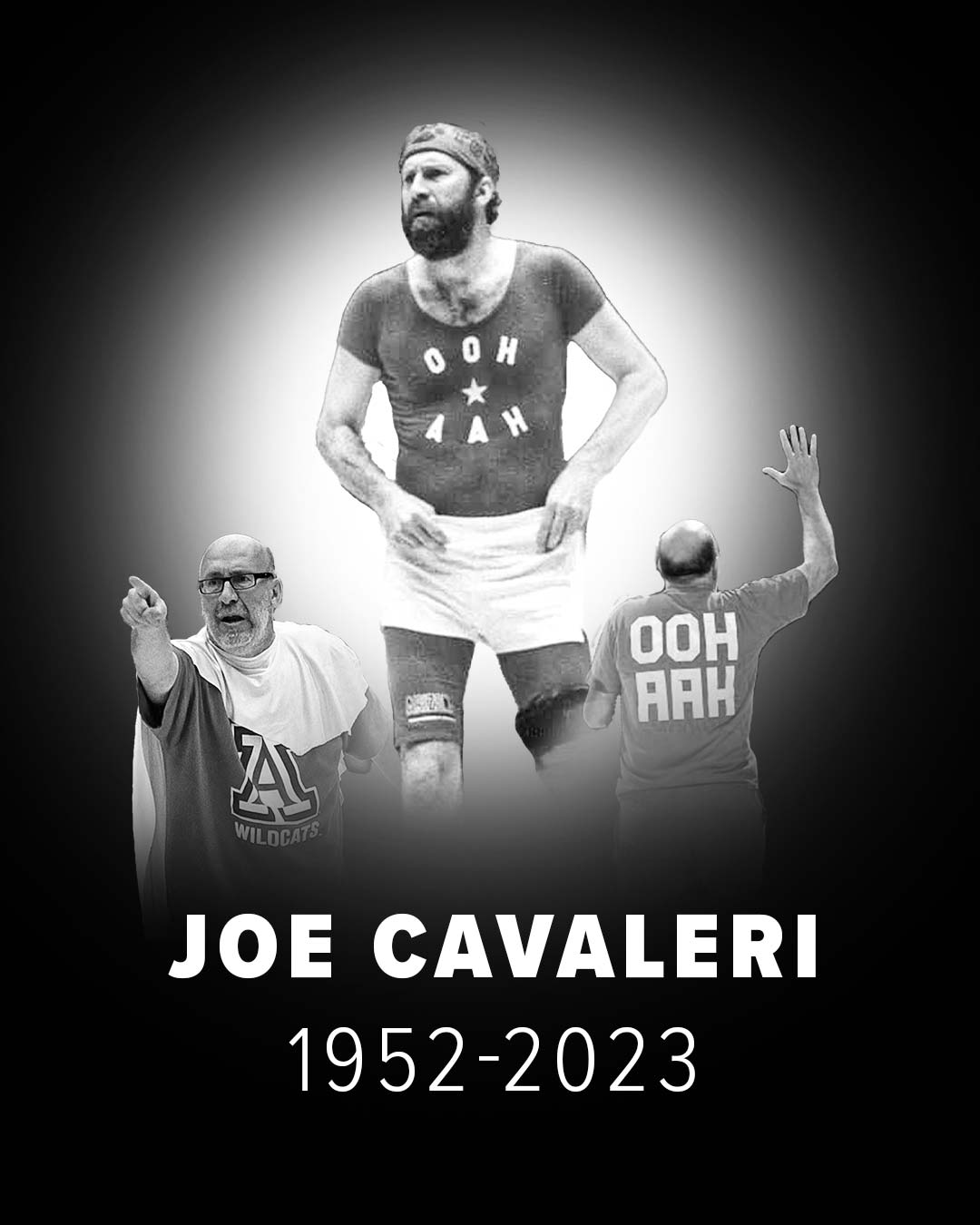 JOIN THE BEAR DOWN NETWORK
---
Join the Bear Down Network to help our current student athletes with career and life advice but also learn more about how you can elevate your own career! Please note our CATS Connect Mentorship Program will communicate through the Bear Down Network. Click here to create an account and join the network (this platform is similar to LinkedIn but, exclusively for Wildcats).
SIGN UP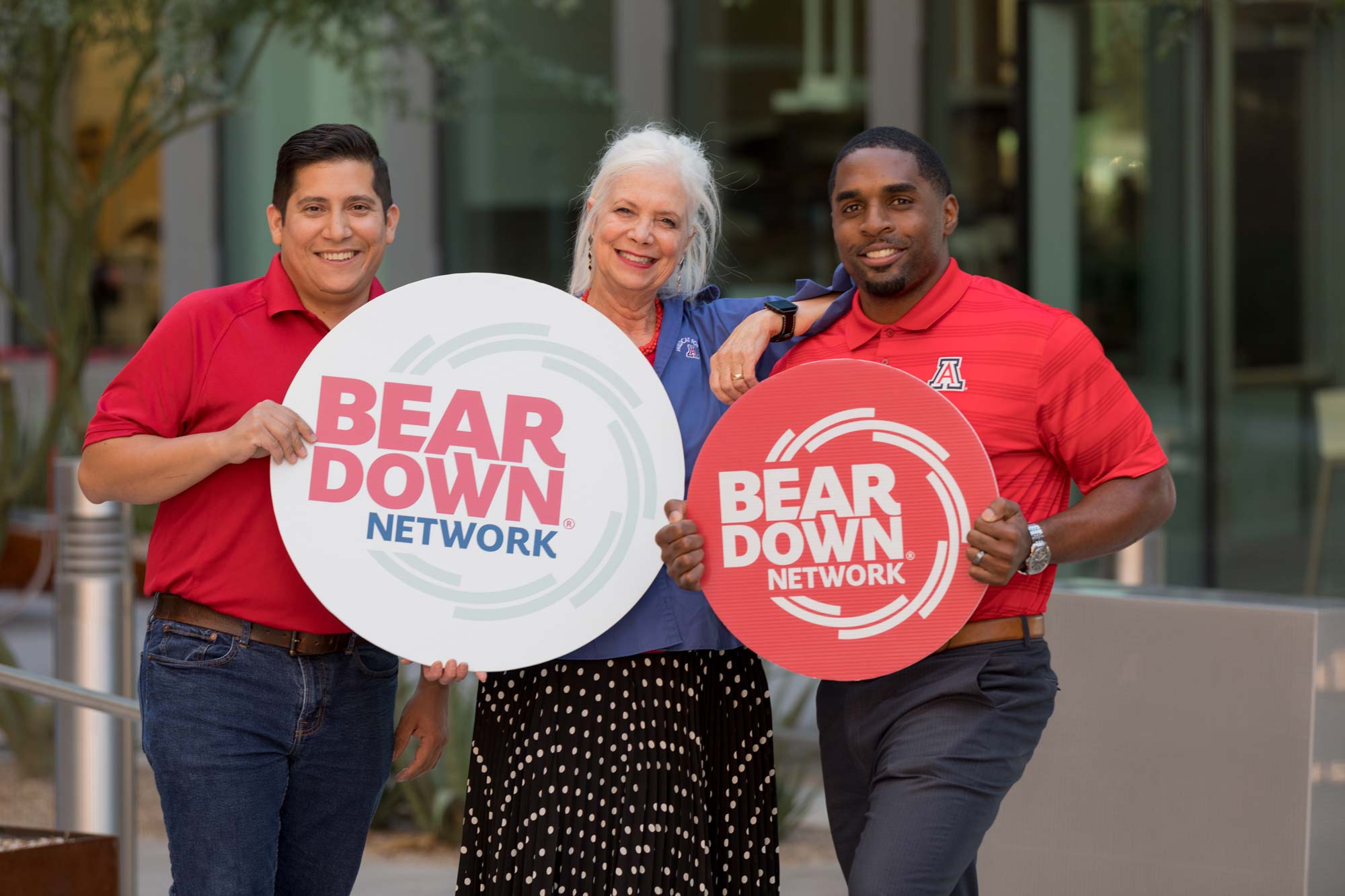 CATS Give Back
There are many ways to give back as a Letterwinner from giving your time to provide career advice to student-athletes or by giving directly to your Arizona sports program. If you are interested in giving philanthropically, click the links below.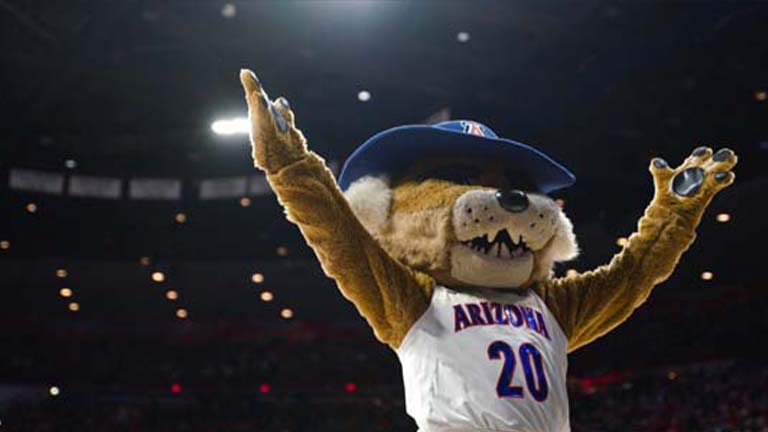 Wildcat Scholarship Fund
---
Pooled fund to benefit Arizona's 21 individual sports that supports room, board, books, fees and meals for student-athletes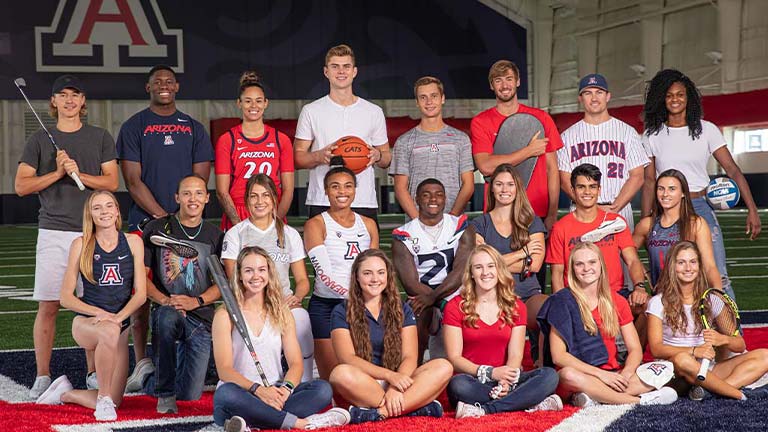 Individual Sports
---
Support individual sport scholarships or sport operations
UPDATE YOUR A-CLUB INFO
---
Not receiving our emails about upcoming events or ways to get involved? Make sure to update your information by following the link below
Do you have any photos from when you were a student-athlete or ones of you currently showing your Wildcat spirit? Send them to us on any social media platform or by emailing us at letterwinners@arizona.edu for a chance to be featured!
CONTACT US
We have a New Director!
---
---