Homecoming 2023
Save the Date- November 4, 2023
---
Attention all Arizona Letterwinners! Mark your calendar for Saturday, November 4, for the A-Club Letterwinners Homecoming Tailgate and Football Game experience. All Letterwinners will receive 2 complimentary tickets to the A-Club Letterwinners Tailgate and 2 complimentary tickets to the Arizona vs. UCLA football game in the designated Letterwinners Section.
Additional tailgate tickets and football game tickets beyond the 2 complimentary will be available for purchase. Final cost per person for additional tickets will be announced when the RSVP link goes live.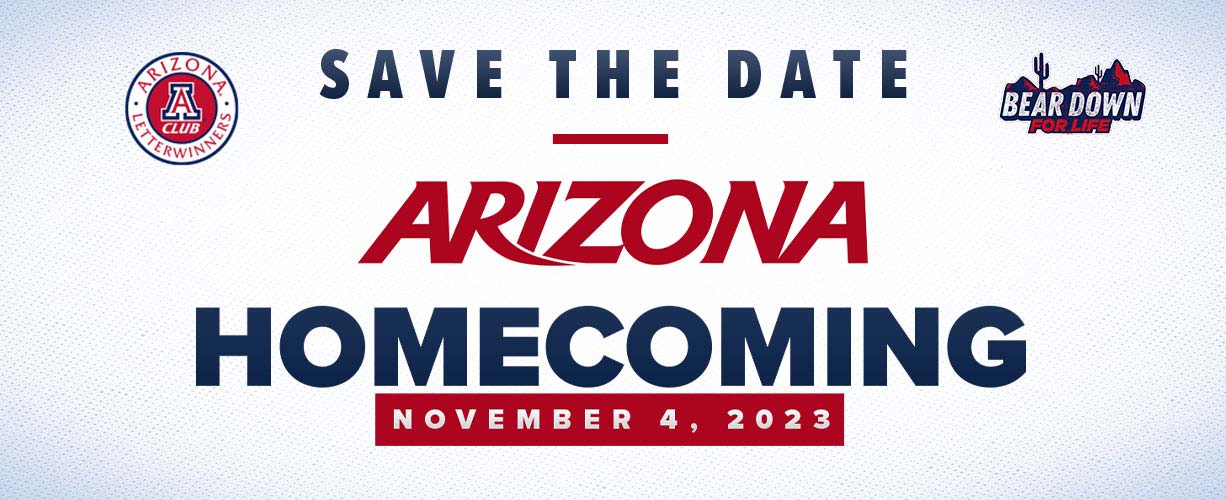 Heritage Sports Reunion
Save the Date: Sept. 15-16, 2023
---
If you are a UA Letterwinner that participated in Women's Archery, Women's Badminton, Fencing, Women's Field Hockey, Men's Lacrosse, Men's Gymnastics, Polo, Rifle, Women's Synchronized Swimming, Wrestling, or Men's Water Polo, it's your time to block your calendar for your reunion. We can't wait to have you all back on campus to celebrate!
For Heritage Sports Reunion details and to RSVP for the reunion, click here.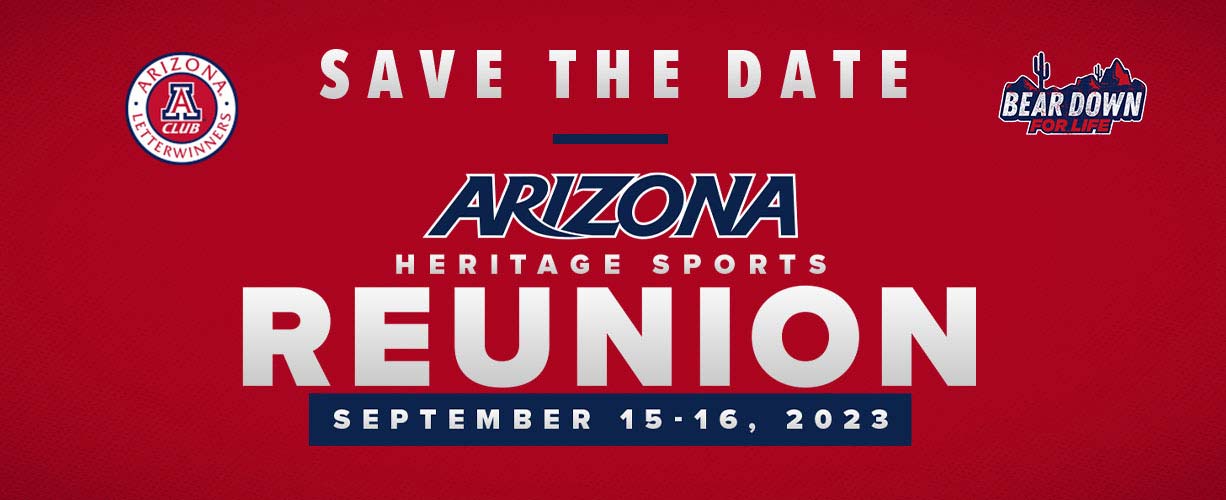 SoCal Sports Hall of Fame- Congrats Steve, Simon, & Gilbert!
---
The A-Club wants to congratulate three incredible Arizona Men's Basketball Letterwinners, Steve Kerr ('88), Miles Simon ('98), & Gilbert Arenas ('01) on being inducted into the Southern California Basketball Hall of Fame. Congratulations on the well-deserved honor. Bear Down for Life!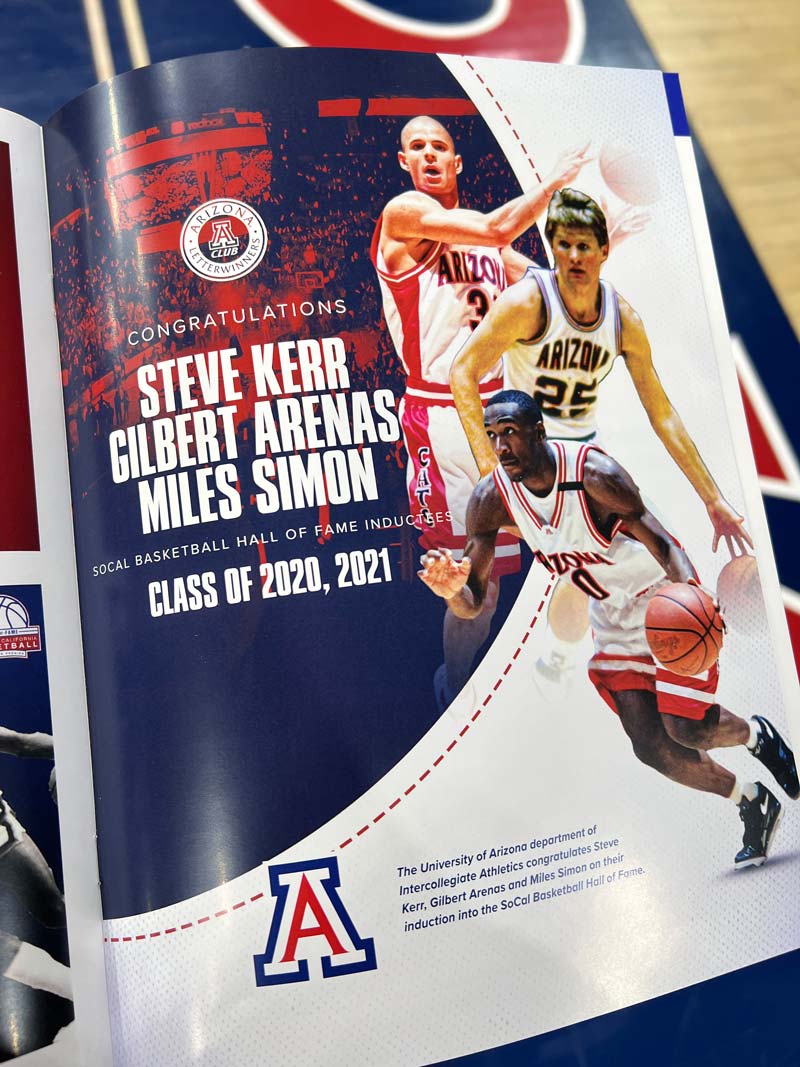 2023 Father of the Year Goes To…
---
The A-Club would like to congratulate two of our Arizona Athletics staff, Men's Basketball Letterwinner Reggie Geary ('96), and Dave Heeke, VP and Director of Athletics. Both Reggie and Dave were recognized by the Father's Day Council Tucson as honorees for father of the year.
The FDC is a local charitable group, of a national organization, that recognizes local fathers/families. The important mission of the FDC is raising money for Type 1 Diabetes research and the FDC's endowment at the Steele Children's Research Center at the University of Arizona. Congratulations to you both!
IBCA Hall of Fame Induction
Congrats Andre Iguodala
---
The A-Club would like to congratulate Men's Basketball Letterwinner ('04) on his recent induction into the Illinois Basketball Coaches Association Sports Hall of Fame! Andre was selected for his influence to make the game of basketball better in the state of Illinois. Congrats, Andre!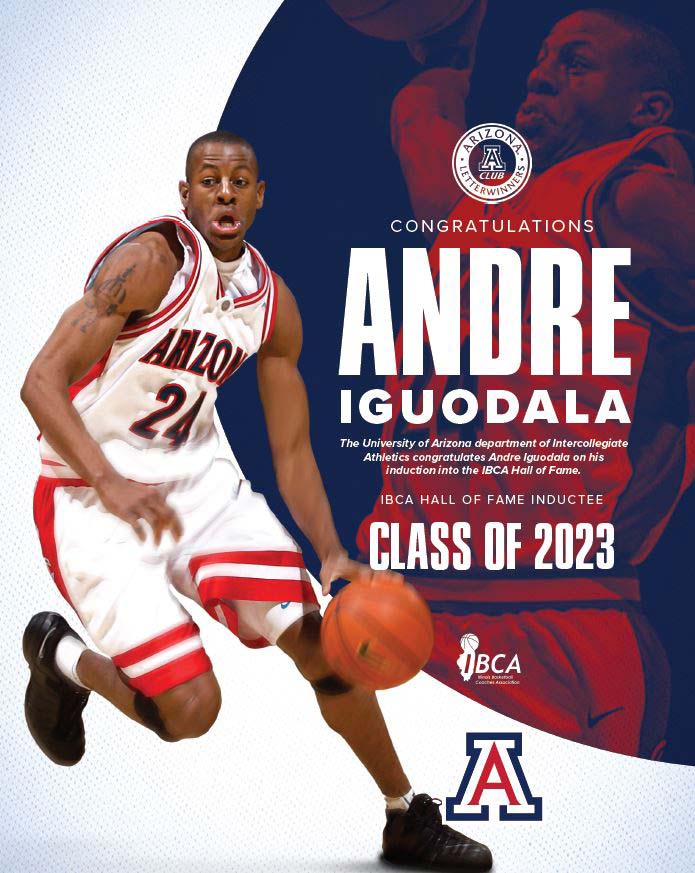 The "My Team Shop" will launch on July 1st - July 13th. A-Club members can simply click on the links below, choose your items, securely check-out, and your Arizona sport specific branded apparel items will ship to you in about 7 weeks after the shop closing date. Happy shopping.
JOIN THE BEAR DOWN NETWORK
---
Join the Bear Down Network to help our current student athletes with career and life advice but also learn more about how you can elevate your own career! Please note our CATS Connect Mentorship Program will communicate through the Bear Down Network. Click here to create an account and join the network (this platform is similar to LinkedIn but, exclusively for Wildcats).
SIGN UP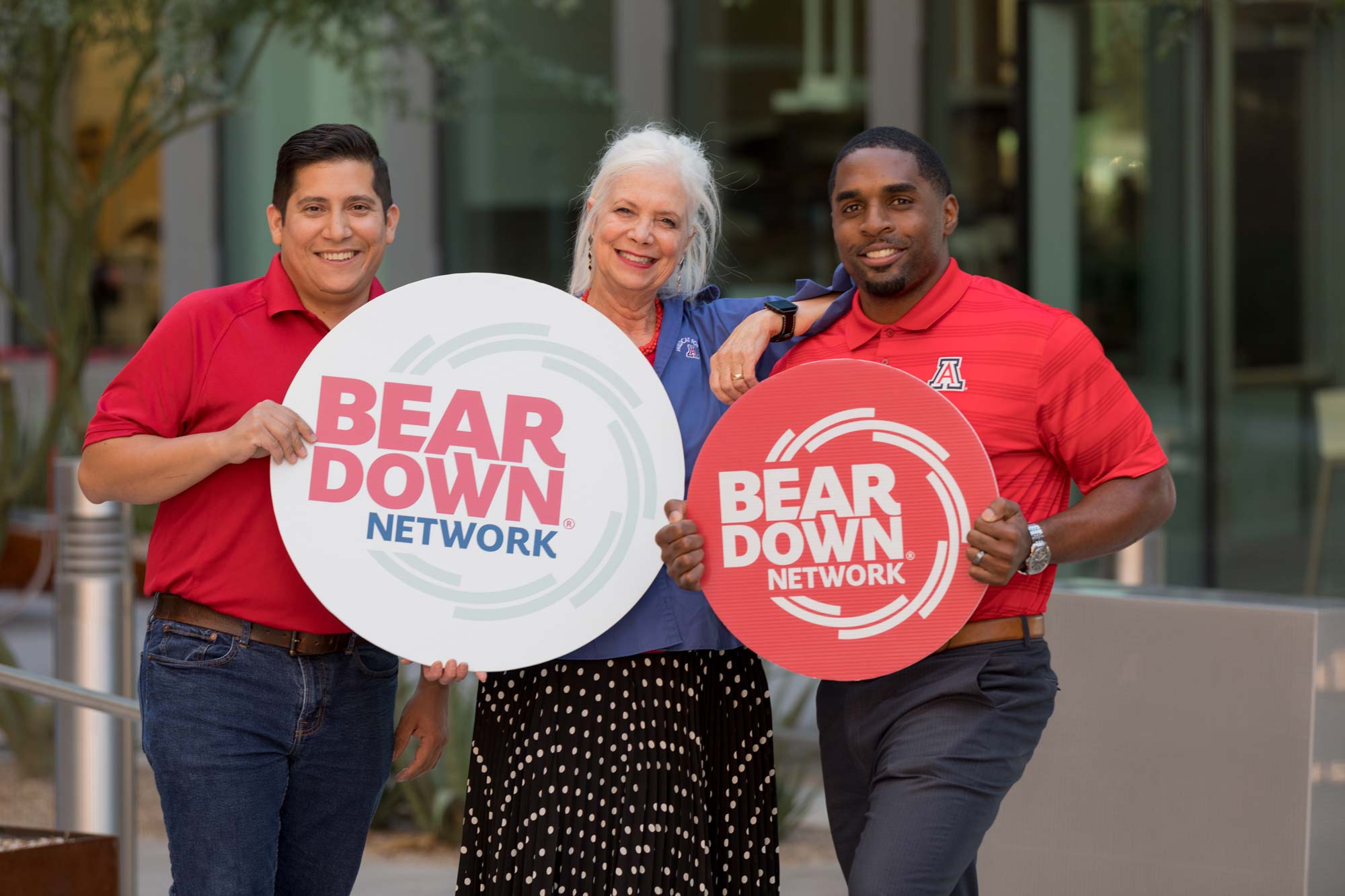 CATS Give Back
There are many ways to give back as a Letterwinner from giving your time to provide career advice to student-athletes or by giving directly to your Arizona sports program. If you are interested in giving philanthropically, click the links below.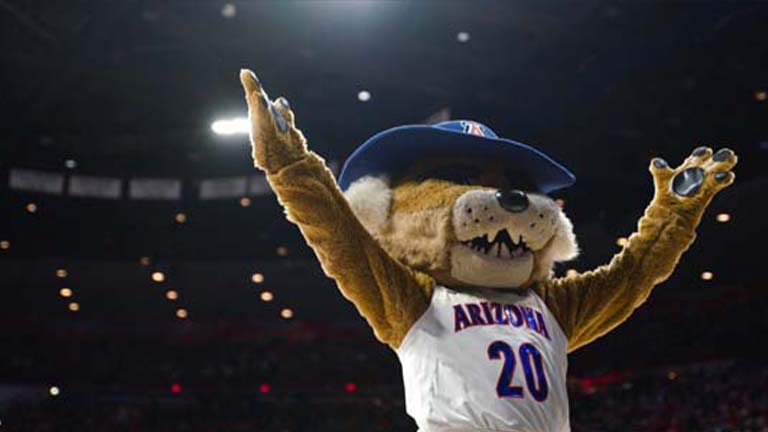 Wildcat Scholarship Fund
---
Pooled fund to benefit Arizona's 21 individual sports that supports room, board, books, fees and meals for student-athletes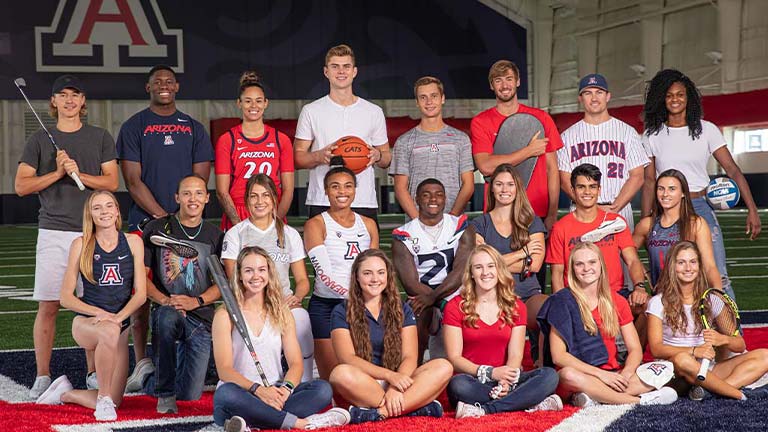 Individual Sports
---
Support individual sport scholarships or sport operations
UPDATE YOUR A-CLUB INFO
---
Not receiving our emails about upcoming events or ways to get involved? Make sure to update your information by following the link below
Do you have any photos from when you were a student-athlete or ones of you currently showing your Wildcat spirit? Send them to us on any social media platform or by emailing us at letterwinners@arizona.edu for a chance to be featured!
CONTACT US
We have a New Director!
---
---